Inês Jonas' project was a college work where she had the freedom to photograph about anything she wanted. The idea was very simple: Inês have seen some photos on Tumblr or Pinterest using christmas lights on people and immediately fell in love with them. However, all the photographs she saw looked pretty normal, banal or uninspiring.

I wanted to do something more conceptual, with a meaning…. in one word: different. So I started doing some experiences around it as well as a research and I discovered the work of Michael Taylor "Lumminescence" which is my inspiration for the project although I didn't explore the movements/motion as much as he did.
-Inês Jonas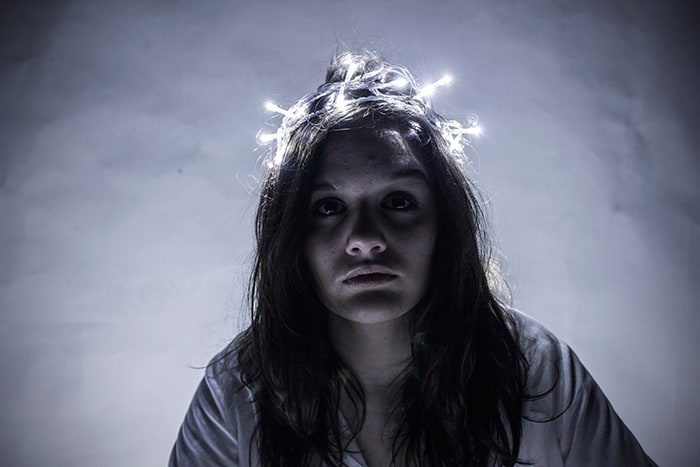 The story behind it is about an angel (that's why everything's white) whose wings where lost (100 ASAS means Without Wings in English). The photographs are placed in a logic sequence because of the positions my model is: first sits, then starts to fall to the floor, then sits again. I tried to edit the atmosphere to make it surreal or mysterious. The rest is up to each people of my audience to decide, feel and think.
-Inês Jonas
I don't have a style yet, because I'm new to this but I can say that I like minimal things. What I want to say with this is that you can do whatever you want with photography. Sometimes it doesn't even need to be something big or super original, simply things can work pretty well and give you experience. If I think about my project, well, it's just lights around a person… but it can and made awesome concepts and a new kind of visual experience, just like Michael Taylor's work did to me.
-Inês Jonas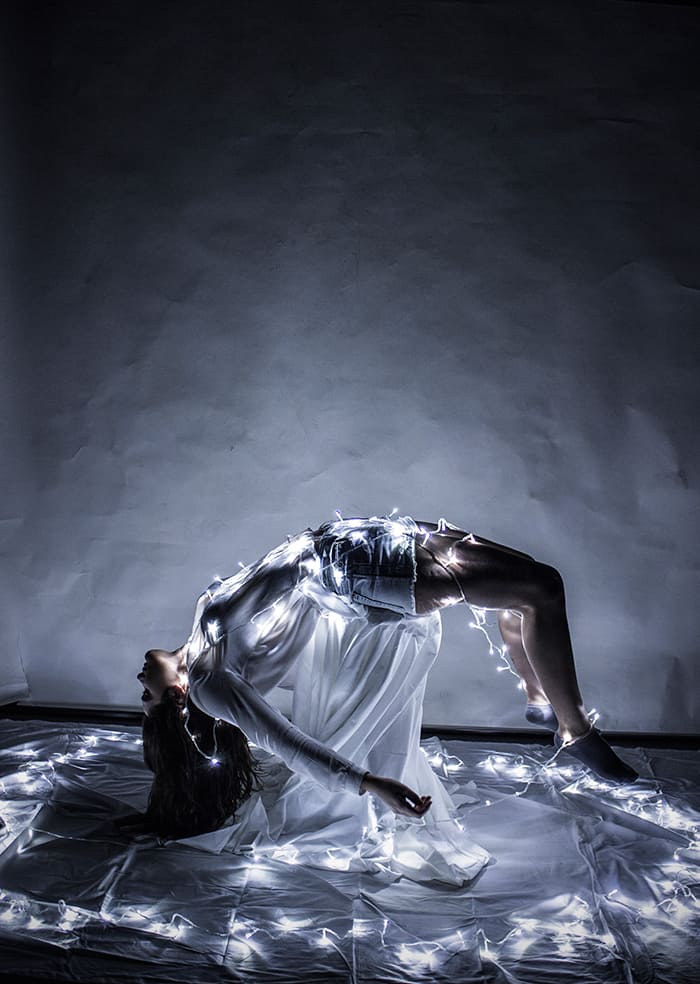 So my advice is to follow what you want, think different and never give up. We all start from the bottom and to get to the top we need to have the teory and the practice in high levels and the only way to have that is experiencing with simple things so that bigger and better ones can arise.
-Inês Jonas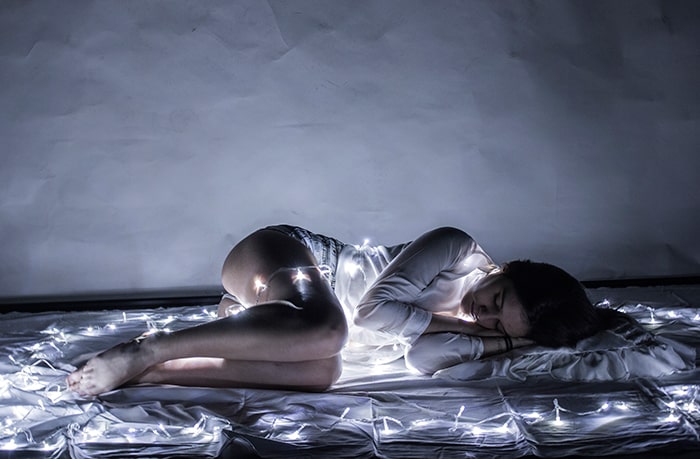 My gear is a CANON EOS 600D 18-55mm and a tripod. I also used a 50mm for some photos and only Adobe Camera Raw 9.0 to edit the photos.
-Inês Jonas
About Inês Jonas
Inês Silva, age 18. At the moment she's a college student at ESMAE (based in Oporto, Portugal-Europe where she lives). In college she is studying Photography and Video/Cinema because she's aspiring to be a movie director or an argumentist, which means she prefers video over photography even though they complete each other. You can see more of her works on Behance.