100 m² Apartment, Thessaloniki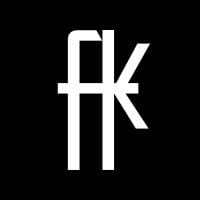 This project was made for real estate marketing purposes of an existing apartment and poses as an example of how an interior space can be transformed to serve as a luxurious temple of pure relaxation. The whole plan was processed in a minimal and contemporary style providing great comfort in every room.
It was a real estate commisioned work where I had to create the interior design based on existing architecture. It was a great challenge in order to transform a boring space into a livable luxurious environment. Most of the interiors are made of mirrors in order to double the space and the lighting.
The tools I used were 3ds max 2017 to create the walls and furnitures, corona renderer 2 for rendering and a bit of photoshop for texture making and image processing. The main idea was to create a glamorous and contemporary planning.
It was a success project and the audience was very happy with the visualisations. What you learn is that whatever the space may be small or big you can transform it and create a relaxing paradise. They key elements here are the mirrors that enhance the lighting, double the size of the place and operate as a beauty factor through both perception and reflection.
I think the most crucial part of 3d visualisation is lighting, so train yourself to creating realistic interior lighting and not overdoit with increased exposure.