26 Letters 26,000 Miles is a series of travel-inspired, hand-lettered posters for lovers of adventures and beautiful things by Lauren Hom. In January 2016, Lauren will be selling all of her belongings, stuffing a few sundresses and a sketchbook into a backpack, and traveling for the entire year with her good friend Jessica Gang. They're planning on visiting more than 20 countries and setting foot on every continent.


Starting January 2016, I'll be living out of a backpack and traveling around the world for one year with my good friend Jessie Gang. We're going to try and chase summer around the globe by starting the year out in New Zealand and Australia, gradually making our way through Southeast Asia and up to Japan. From there, we'll make a stop in Nepal on our way to Turkey, where we'll spend the next three months exploring Europe. We'll visit Morocco and then fly down to South Africa, eventually crossing the ocean to finish up the last two months of our trip in South America. We'll mostly be flying budget airlines and staying at AirBnb's and hostels.
-Lauren Hom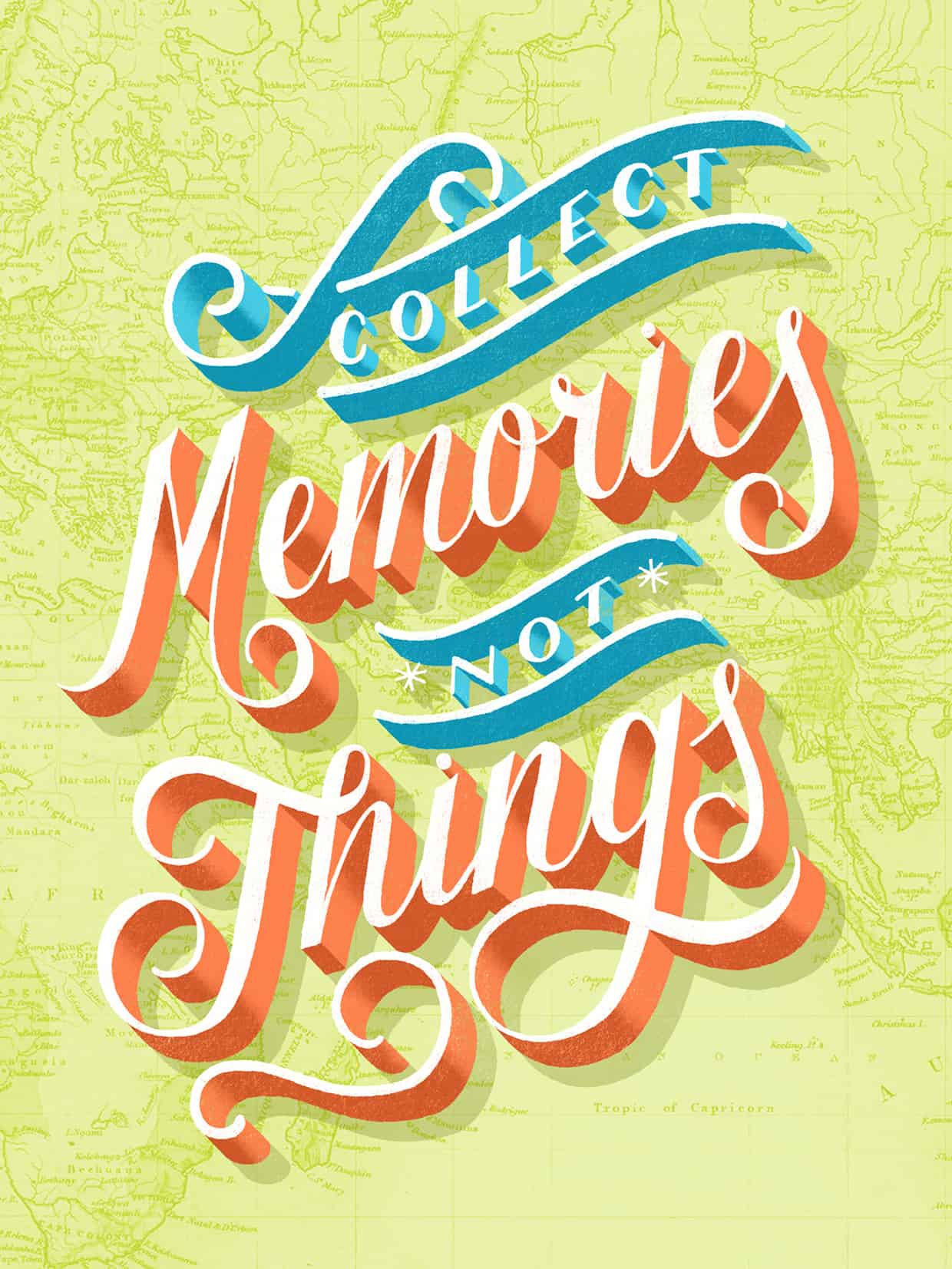 Since I make a living drawing the alphabet, I thought it would be pretty rad if I could fund my 26,000 mile journey around the world with the same 26 letters I hold so close to my heart. That's where you come in, fellow explorer and type lover. I've designed a special series of travel-inspired posters for your viewing (and purchasing) pleasure. Every dollar raised through this project will go directly towards my 'round the world journey, from plane tickets to late night street snacks. Can 26 little letters really take me 26,000 miles? I have no idea, but I'd like to find out just how far they'll get me. Every like, share, and purchase is so greatly appreciated!
-Lauren Hom
My advice to fellow artists is this: it's better to beg for forgiveness than to ask for permission. If you think you have a good idea and want to pursue it, don't wait for anyone's approval or permission. Just do it!
-Lauren Hom
You can see more of the project at 26letters26000miles.com or head directly to her shop here!
About Lauren Hom
Lauren Hom is a 24-year-old illustrator and letterer based in Brooklyn, New York. She's the funny girl behind the blog (and now book) Daily Dishonesty, the snarky girl who runs Ex Boyfriend Tears, and the hungry girl who Will Letter for Lunch in her spare time. She's also just your average girl who loves cheap white wine and isn't ashamed to unbutton her pants underneath the table at Thanksgiving dinner (or on a first date). See more of her projects at Behance or her website.