36 Days of Type and Movies
36 Days of Type is a yearly event that invites designers across the world, in 2018. I decided to be a part of it, along other designers at Interaction. I wanted to explore something different instead of drawing, which is what I usually do, so I decided to sculpt each of the 36 characters featured in the challenge focusing of movies I would like to recommend.


I wanted to created something 3D-looking but without using programs like Cinema 4D and such, I wanted something manual and a bit fast to create since this is a project where you have to upload one post each day. Using Play-Doh seemed like a good idea, and they could make the letters and numbers look cute because of the soft texture and colors of that clay. I also wanted to create something different, instead of using brushes, illustration, photography, and 3D techniques.

To create each artwork I used Play-Doh, my Note 8's camera, and Adobe Photoshop. I created the letter or number with clay, then I took a picture of it, and then, depending of the movie's theme or characteristics, I retouch the picture on Photoshop.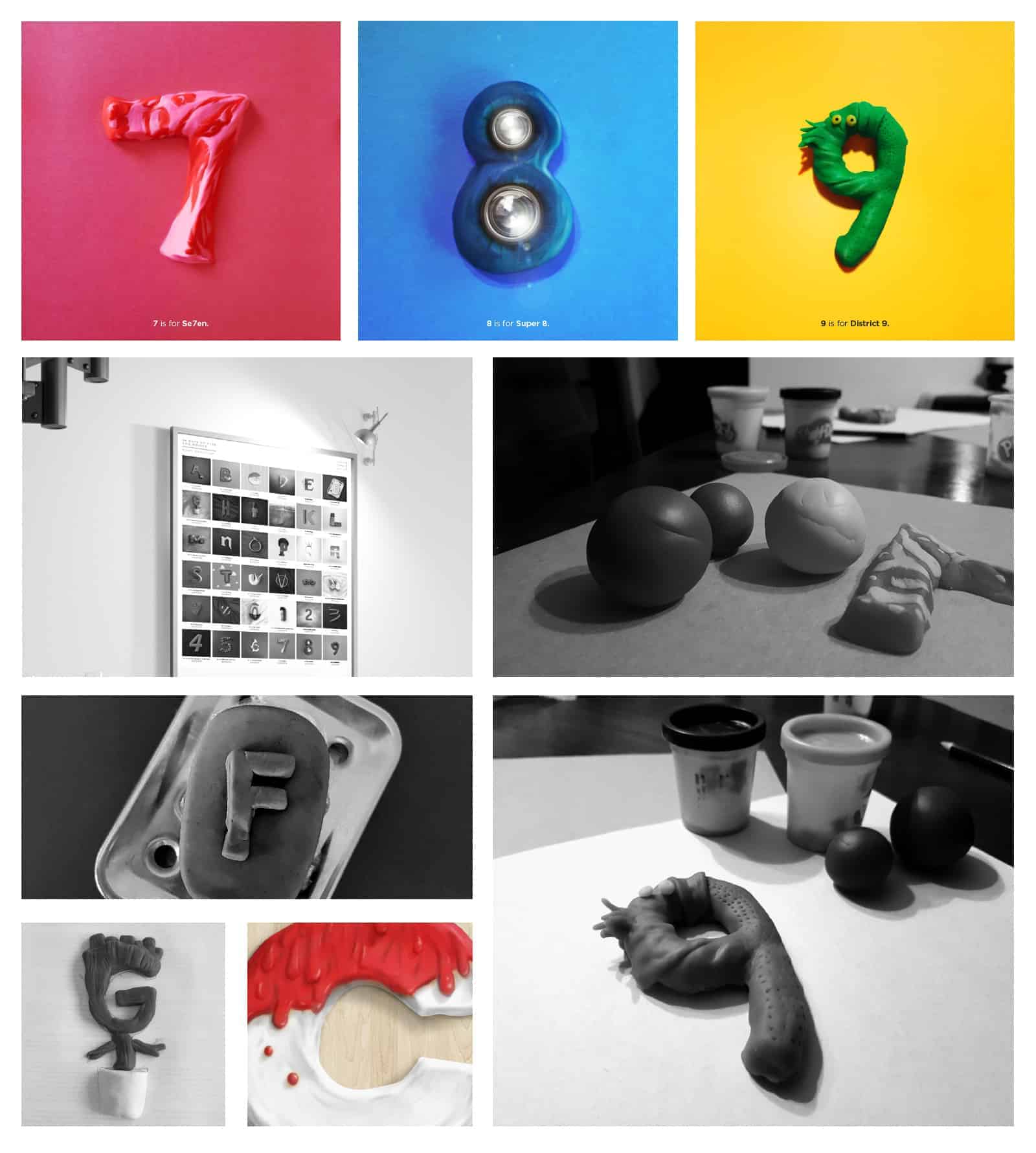 The people responded very well to the project, many Instagram followers of my old work where on board with 36 days of type and movies idea and hundreds more started following the project when they discovered it on Instagram. Many played along and started guessing what was going to be the next movie and it created a little fun community.