I always admire the sound of the 90's music. It is just so genuine and pure. So for today, let us take a look at illustration on music created by Juan Villamil, a Colombian graphic designer. I hope you'll enjoy and have fun while reading.
About the project, It was a really fun illustration to make which was commissioned by mallpocket magazine, a local magazine that is given away monthly in the main universities of my country, for one of their articles. The whole issue talked about the 90's and its music, and my article talked particularly about facing what was happening in manners of music in the United States and in the United Kingdom.

– Juan Villamil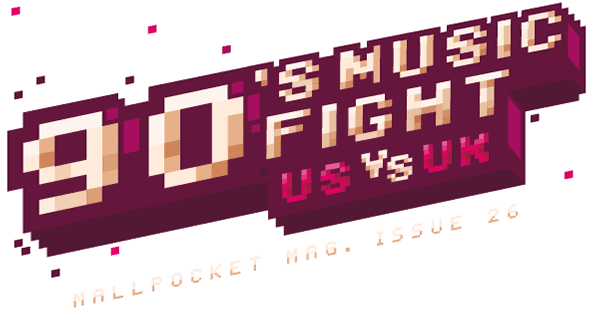 As a 90's kid, one of my greatest experiences and biggest memories are the nights me and my brother spent playing those pixelated video games such as street fighter. So much fun. So I thought it would be great to take that strong memory of mine and apply it on the illustration to represent de 90's and this comparison the article was making about US and UK music. Like if those rockstars were the main characters of a fighting game, with special powers and all.

– Juan Villamil
About the process of it, I'll attach some embarrassing pics from the early process of it so I can explain better how it was done. First I did a digital sketch in photoshop with some photo references from Kurt and Thom, my next step is making a clean line work on illustrator (I don't use the path/stroke tool, I prefer doing the whole line work and it's width by my own with the pen tool making it as a shape) and then I make the base color also on illustrator. Then I go to photoshop and start painting over the base color to make the shadows and the highlights and then it's finally done!

– Juan Villamil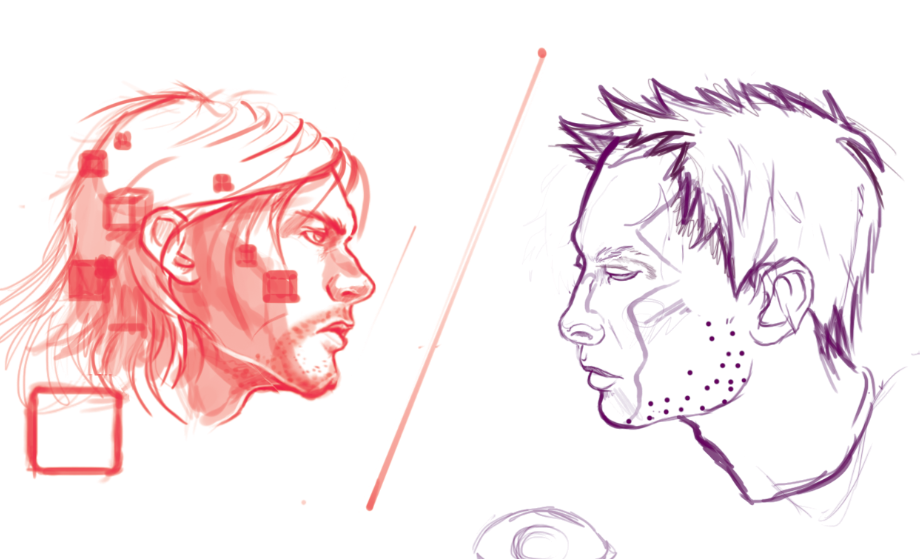 About Juan Villamil
Juan Villamil is a 22 years old graphic designer and illustor from Bogotá, Colombia. It's been almost a year since he finished his studies in graphic design at the University. Since then, he has been working as a freelance illustrator and from time to time as a designer focused on branding and promotional design. He's some kind of musician without rhythm, so the way he can vent his frustration is by making songs with vectors and colors. He's a lover of typography, songs with distortion and pepperoni pizza. You can find more of his artworks on his Behance profile or website.