A dog, that dreamt of cookies
"A dog, that dreamt of cookies" is a set of illustrations inspired by a polish poem "Dyzio Marzyciel" by Julian Tuwim. The poem tells a story about a dog called Dyzio, laying on a meadow under pretty blue blue sky, dreaming of what a wonderfull place the world would be if only the clouds were made of different kinds of sweets and the sky was a chocolate cake. He thinks to himself he would be only laying and eating then.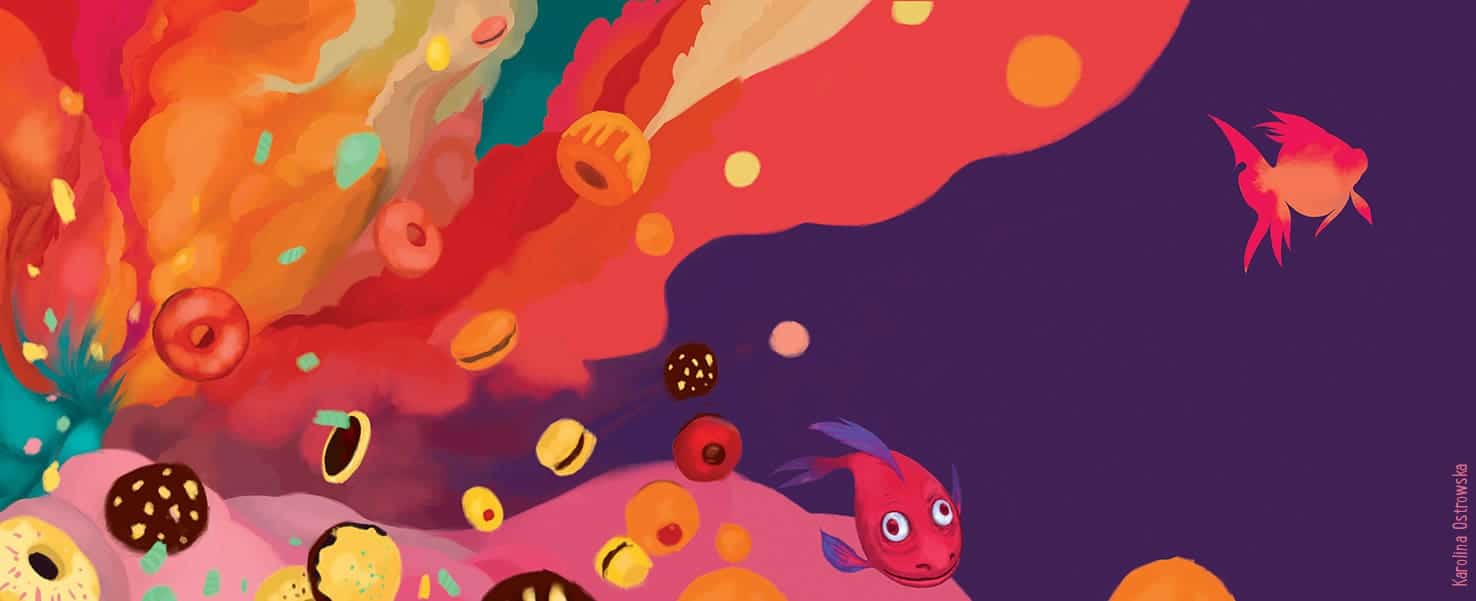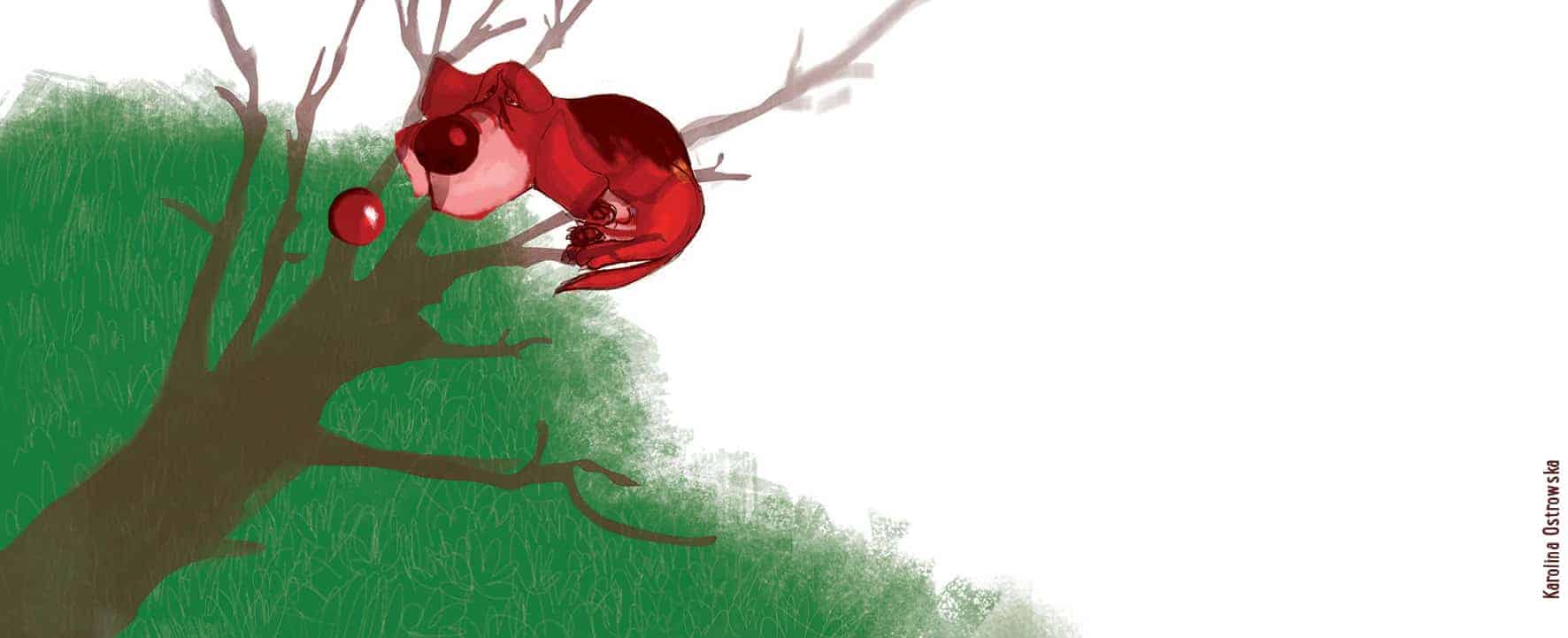 Each poem has it's own palette of colours and unique characters. This particular one has mainly reds and greens. The only exception is the colourful sky, which I wanted to stand out the most. I made Dyzio a dog, as I myself have one with particularly sweet tooth. He would be pretty happy to eat all day long.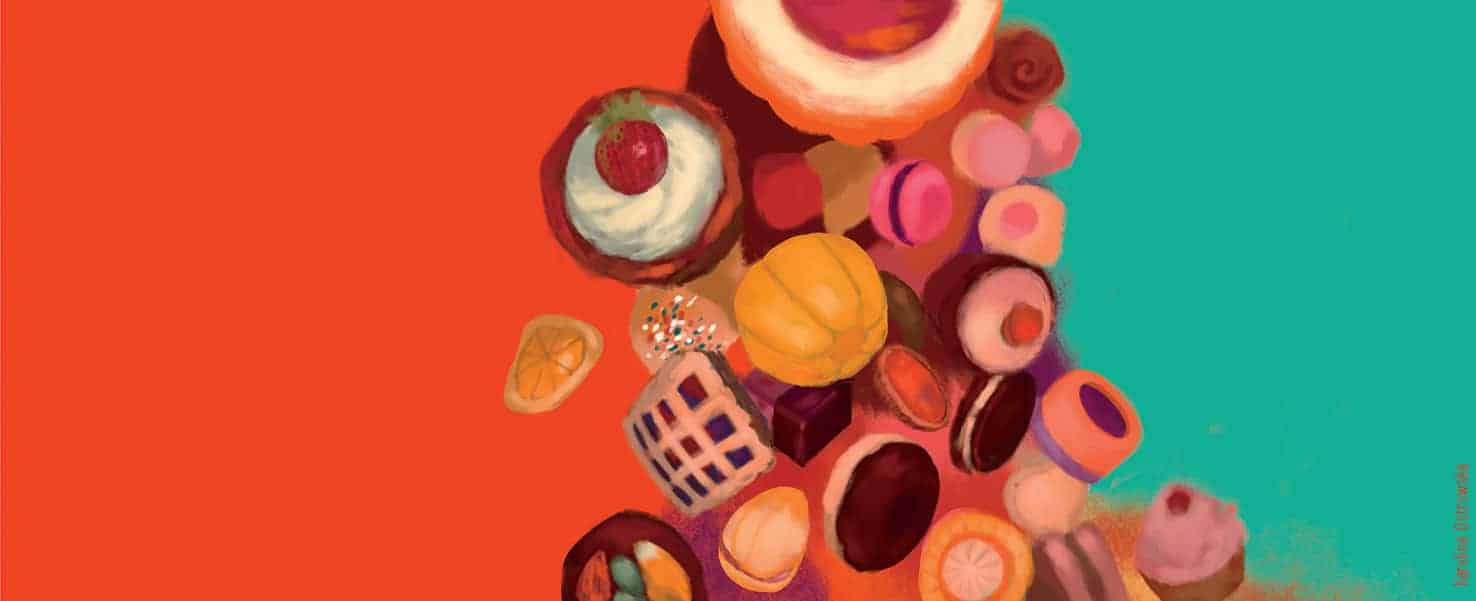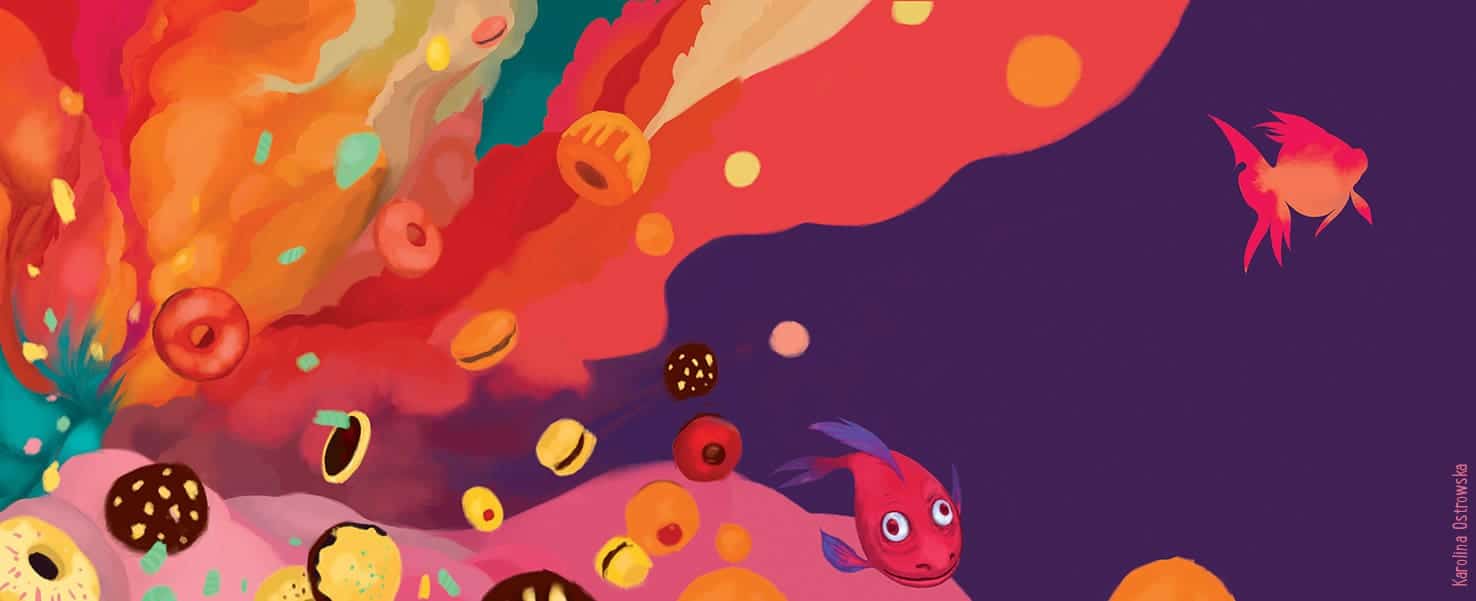 All illustrations were painted in Adobe Photoshop. Starting from rough sketches, finding the composition and rhythm of shapes, then onto the first, second, third and more layers of color, then finishing by adding final shades and reflections. I like this traditional approach. It lets the image slowly come into the right colours.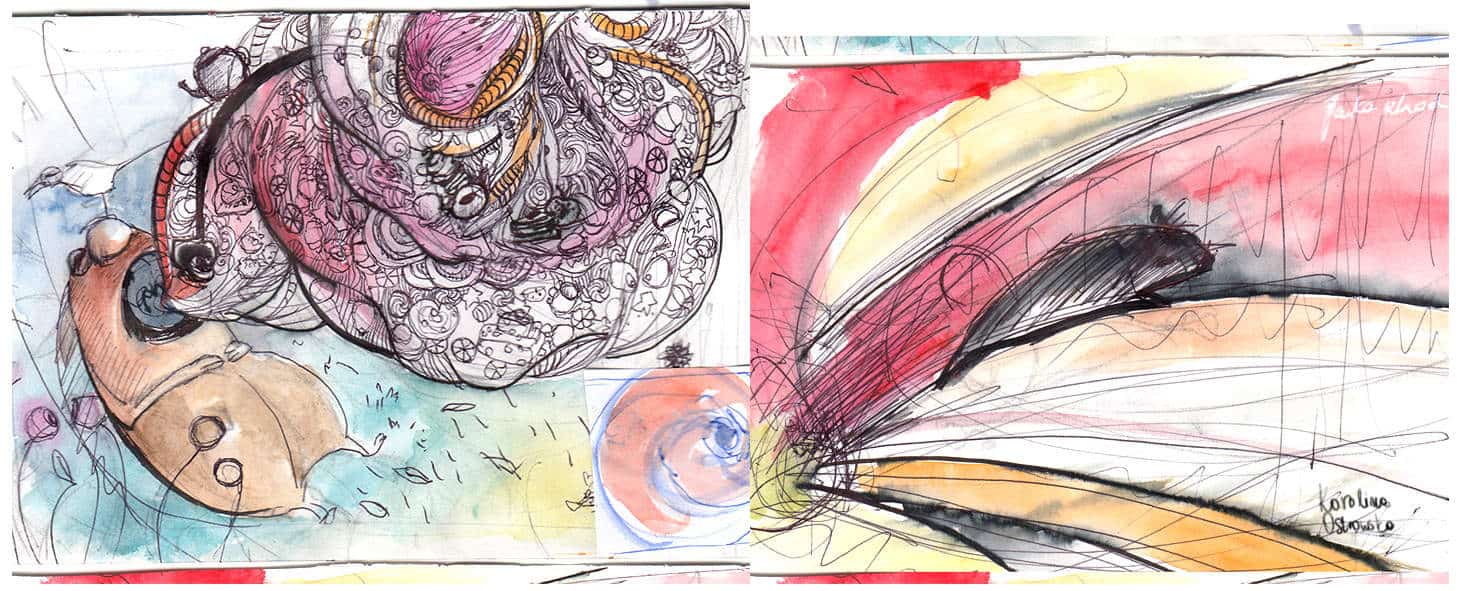 I'm particularly fond of this project as the whole book contains of all the things that I like very much: sweets, animals, old dolls and dragons. I learned that poetry is a great place to go wild with your imagination. It gives you the framework in the form of the text you can work on, leaving you great deal of an artistic freedom.
The set is an excerpt from a book called "Wybrane wiersze dziecięce polskich poetów", MA project at the Poznań University of Arts, 2015, under supervison of Mirosław Pawłowski.