A modern or contemporary garden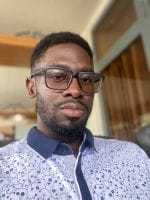 Smooth, streamlined, and sophisticated design elements define a modern or contemporary garden.
The simplicity of Asian design techniques is used in contemporary landscape designs.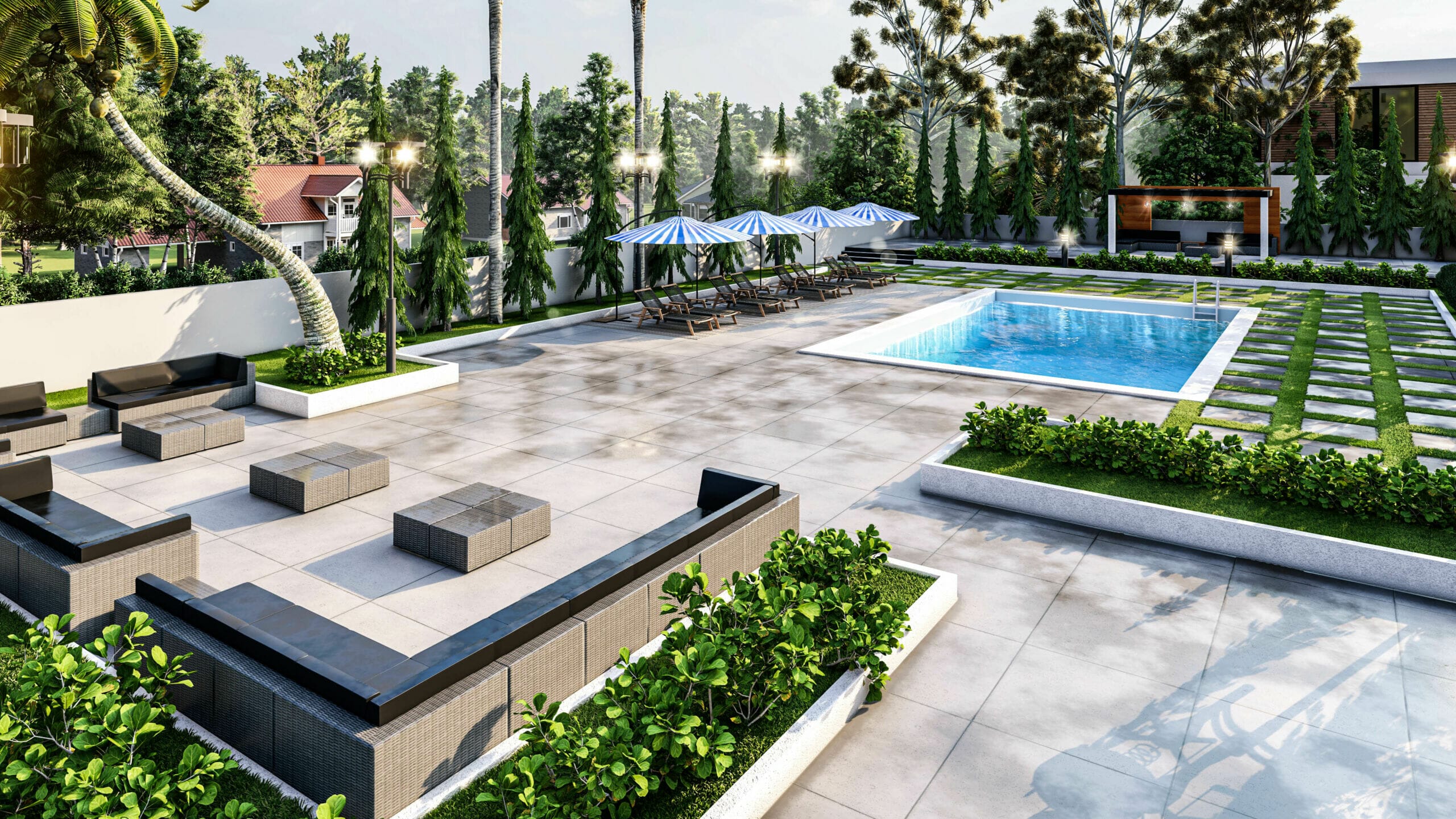 the client requested for a garden design at his backyard, a place where he could have his evening relaxation, where he could also host family gatherings.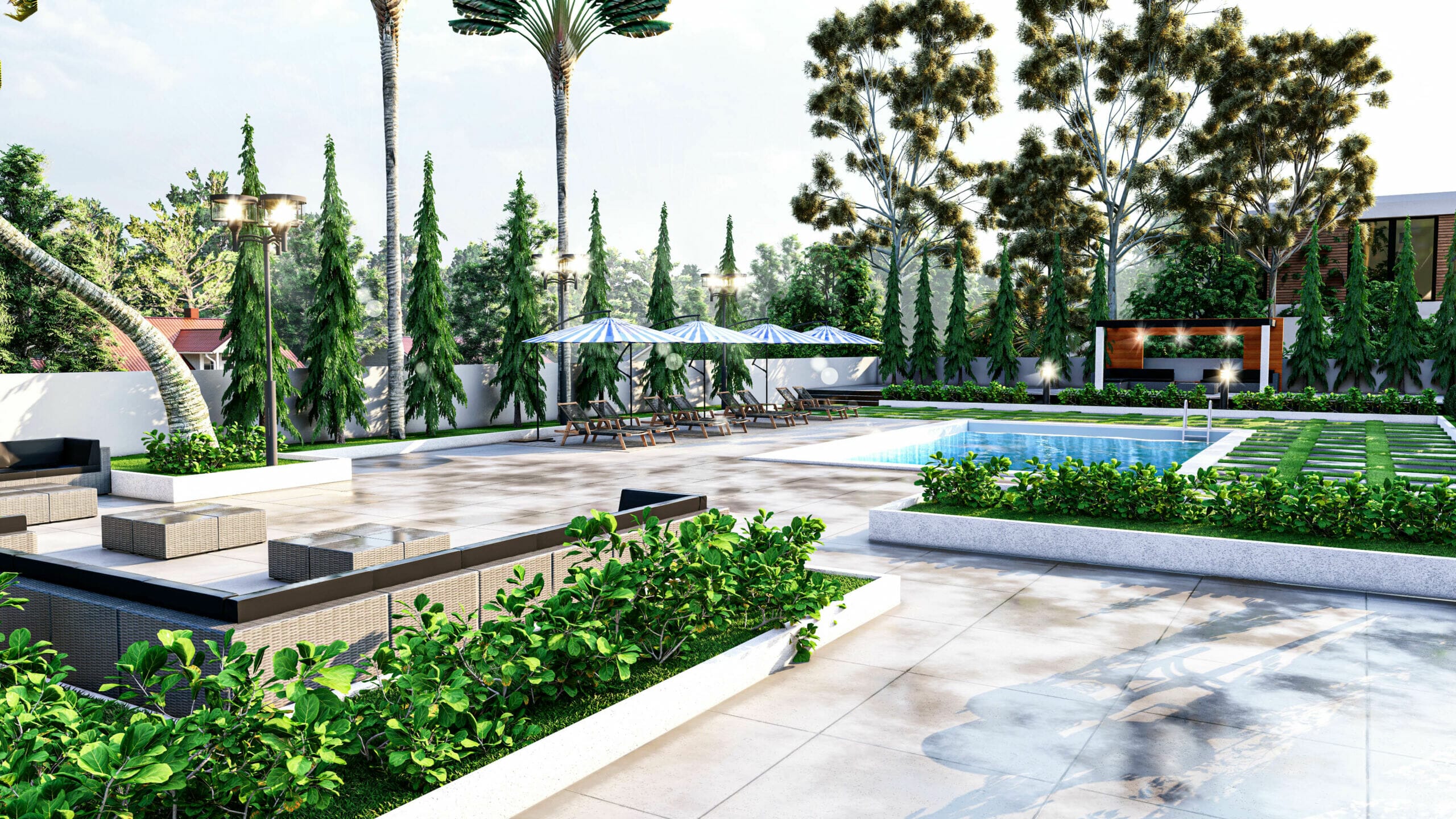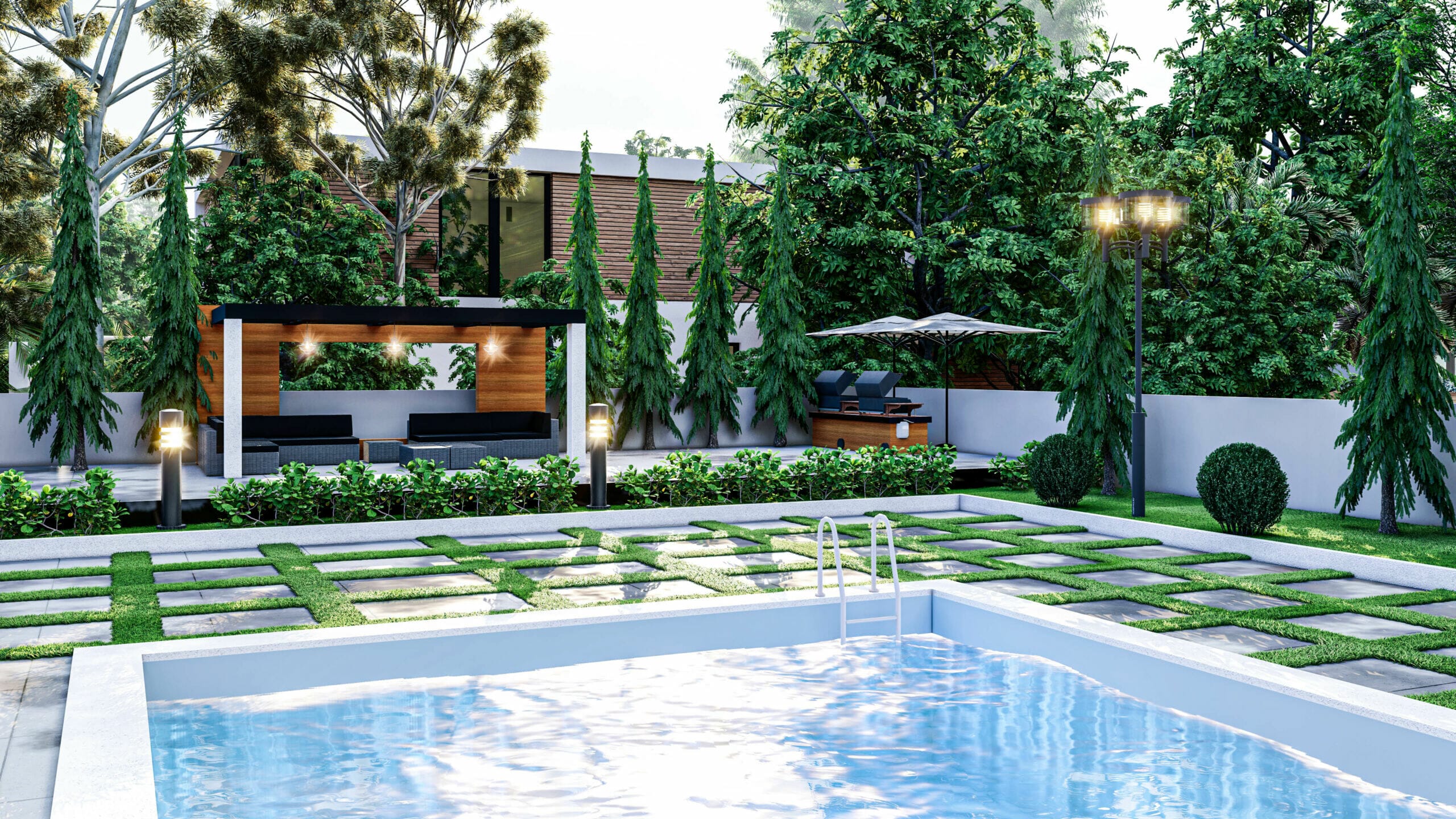 Archicad + Lumion
I uploaded it on social media after the client had fallen in love with it, and other people also showed their love.
This initiative benefits my own ability to think more creatively and strategically.
I received positive comments from the client and the architects, which assisted me in choosing the appropriate aesthetic.