The Ade is a desk designed by Manrico Freda, a talented artist from Piacenza. This desk is created to offer a level below the work surface that is very accessible wher it can be used to quickly put objects and devices. Also when it comes charging without disconnecting them or leaving them at hand. Let us take a look and be inspired by this design. Enjoy!
The desk, especially when it's a workplace, swallows objects from every corner of the house is populated by devices charging or connected to the internet, which unfold their wires in the maze of books abandoned, post-it forgotten, scanners and printers monumental, the keys that open the lock of a bicycle or the door of a home that you no longer have by long time.

– Manrico Freda
The six shelves that make the desk can be placed side by side or stacked to organize the space according to the needs, configuring Ade as a computer workstation or a desk, reconverted if necessary in an orderly and blank white surface. Under it, the Underworld.

– Manrico Freda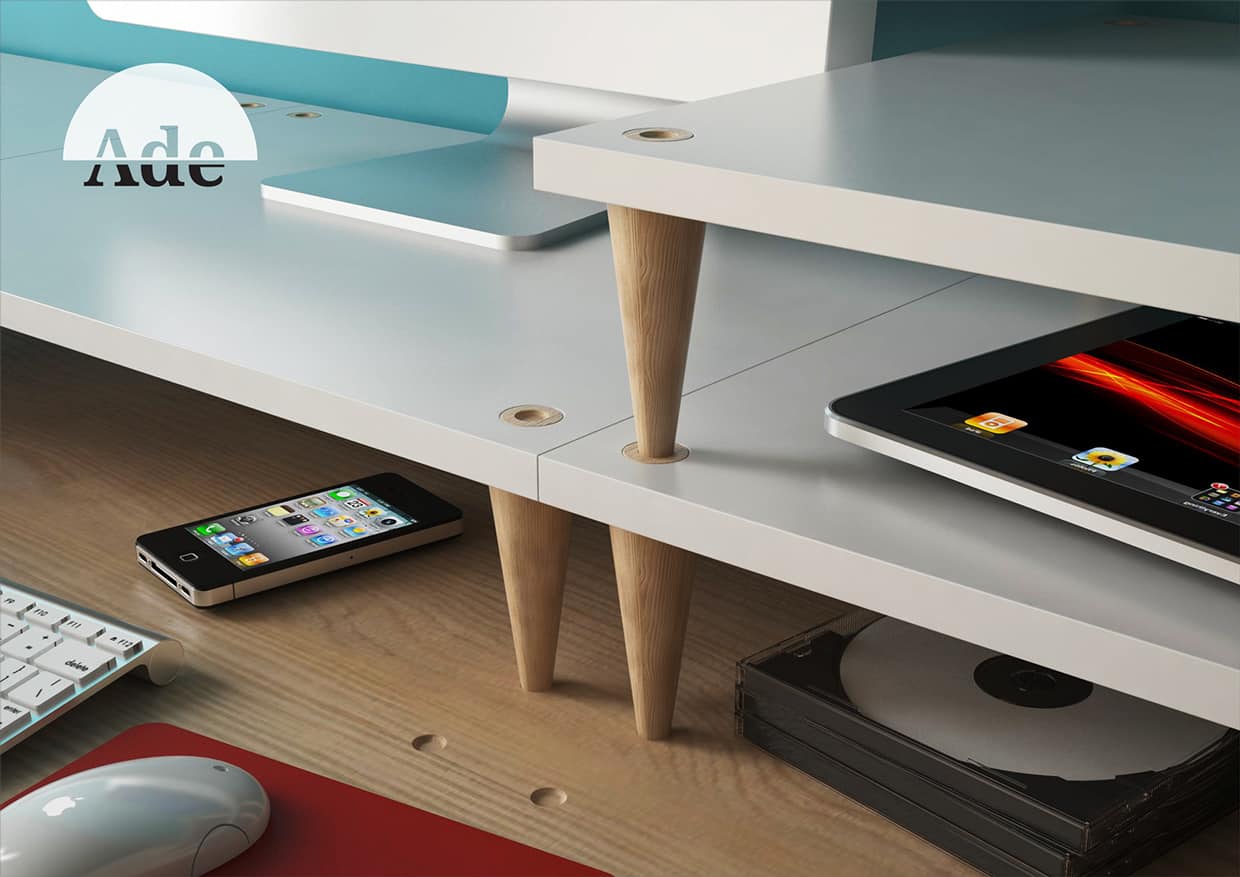 Manrico Freda
Manrico Freda was born and still live in Piacenza. He studied Design at Brera Academy and attended the course "Artistic design for Business". In 2011, he earned the Master's degree in Industrial Product Design. His education has brought me to conceive Design as anthropological research of objects as living creatures civilized with the help of natural selection and the adaptation to the surrounding environment and human needs through the course of history but still coming from a very small number of elemental ideas. He would like to be able to catch at least a little part of the nature of those ideas. You can find more of his works on his Behance profile.