Aitch's VeggieFruit Alphabet by Aitch
It is a personal project she worked on in 2014-2015 and it has seen the light of day thanks to the people that supported this project and donated, via Indiegogo fundraiser campaign.
Her book is a playful approach on the traditional book alphabet book. Each letter features a fruit or vegetable, depicted as a morph between the fruit's or veggie's shape and the female body, a beautiful tribute to natural diversity. Each character has a companion page featuring an illustration of the letter itself and a hand painted pattern based on the fruit or veggie.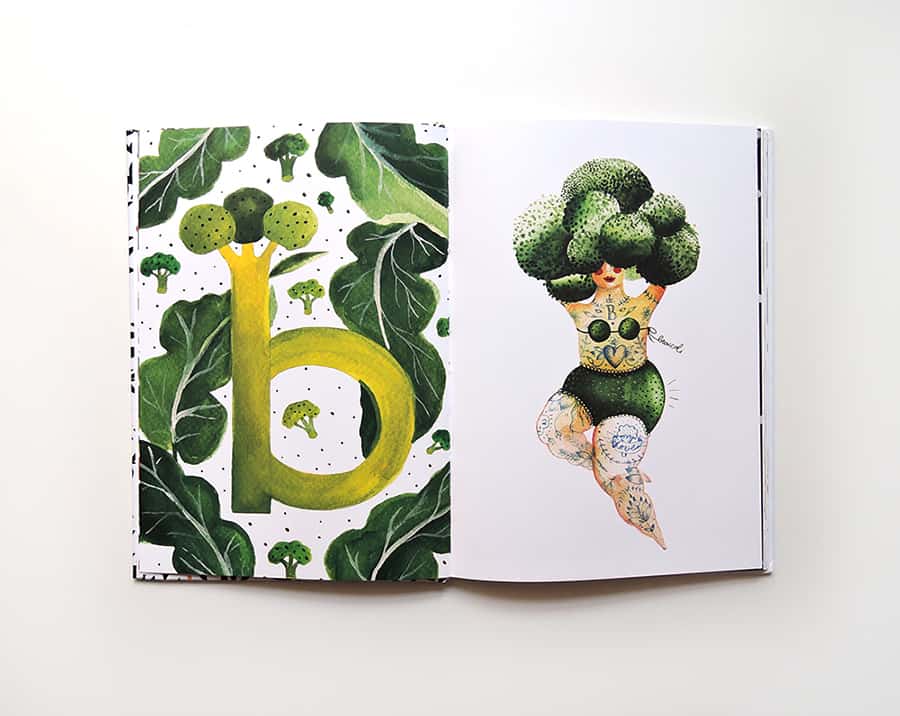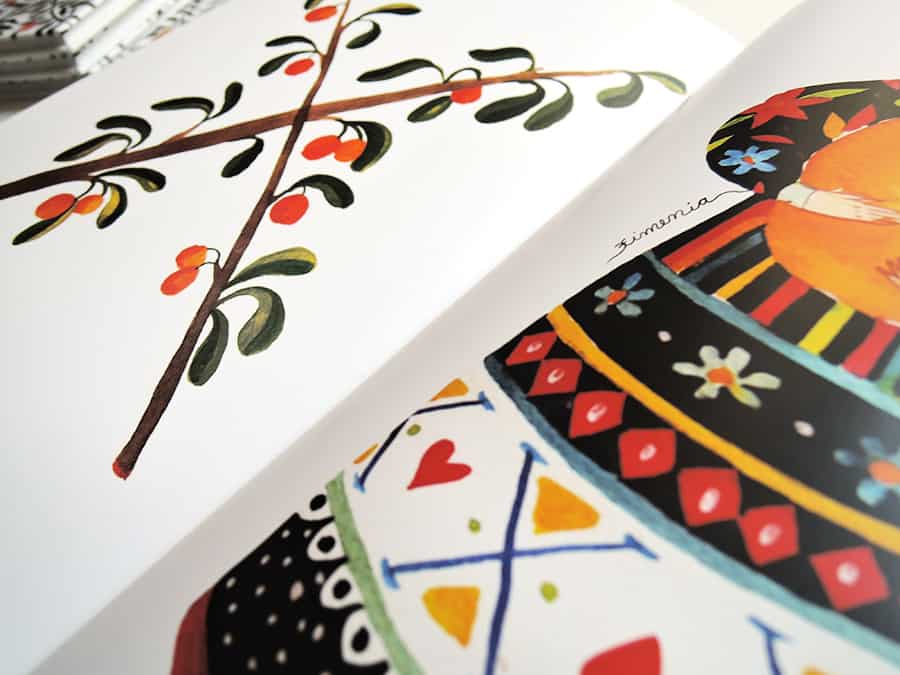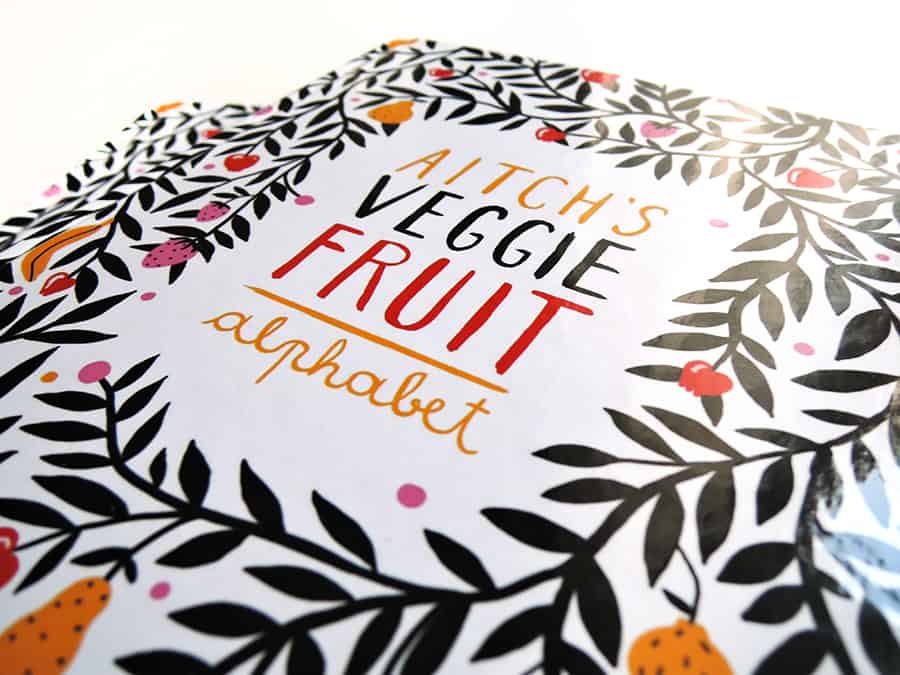 About Aitch
Nomadic Aitch originally hails from Romania but prefers not to put down roots in any one place, new scenery inspires and invigorates her tactile, folky illustrations and a constant string of exhibitions in cities across the continent pushes her technique further. Her dreamy character hide amongst William Morris-esque gardens and bring to mind a bright and bold reincarnation of Victorian melancholy while still retaining a strong sense of her Romanian heritage. You can find more of her work on Behance.