Davit Yukhanyan "And When You Lose Control" is an incredible and detailed piece of art. From a distance, Davit's drawing may seem normal but once you get close enough, you'll discover a detailed and intricate drawing consisting the whole picture. See his works and know you'll what I'm talking about!
Just as everything in our world consists of different pieces, my drawing also consists of different pieces in the form of small illustrations that come together into one overall creation. I draw the artwork with this concept in mind. My first artwork is called "And When You Lose Control" and the second is called "Isolated Winner." I used technical pen and paper. The artwork's size is 70x100cm.
-Davit Yukhanyan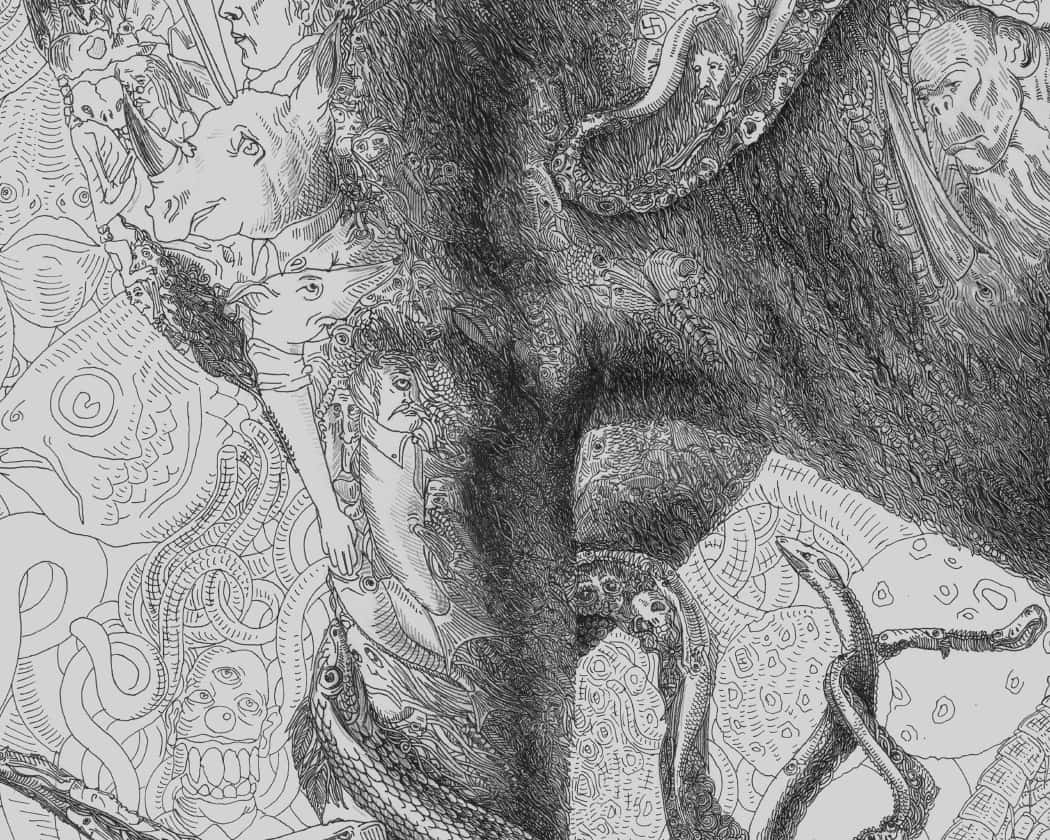 "The idea of drawing in small details came to me a long time ago," the artist, Davit Yukhanyan, told The Huffington Post in an email. "As a child I was sure that we and our whole planet are only small details of a huge image, but we also consist in ourselves these small details."
-Davit Yukhanyan
The spatial awareness necessary for his architectural work informs these nested drawings, Yukhanyan said. "My architectural experience helps me to quickly orient and to draw exactly what is needed in the smallest paper sector to make the drawing entire," he wrote. "The architect must know how to place a building in the specific space in a manner that it'll get merged with other buildings."
-Davit Yukhanyan
About Davit Yukhanyan
Davit Yukhanyan is an architect, illustrator. Born in 1988 and based in Yerevan, Armenia. Graduated Yerevan State University of Architecture and Construction in 2011. He is a member of Union of Architects of Armenia. Working as an architect, he always try to find time to take the pen and to start to draw. As long as he can remember he has been creating stuff. Drawing is his passion, music is his inspiration. See more of his works on Behance, Facebook, Etsy or Instagram.