Animal Portraits by Rainer Michael
"Hellabrunn" is a 36-hectare zoological garden in the Bavarian capital of Munich. The zoo is situated on the right bank of the river Isar, in the southern part of Munich near the quarter of Thalkirchen. To raise awareness about endangered animals, Hellabrunn commissioned Rainer Michael, a graphic designer and freelance art director from Hannover, Germany. See his amazing low poly animal portraits below.
The Low Poly Animal illustrations are a commissioned work for the zoo "Hellabrunn" in Munich. There is an exhibition about wildlife conservation where a few species with their individual problems are shown. The idea was to illustrate the species as expressive portraits. The fractal low poly design makes the portraits look "normal" from a distance, but if you look closer, you see how "broken" these species are - as an analogy to their endangered situation. The final pictures in the exhibition are about 1.5 metres high.
-Rainer Michael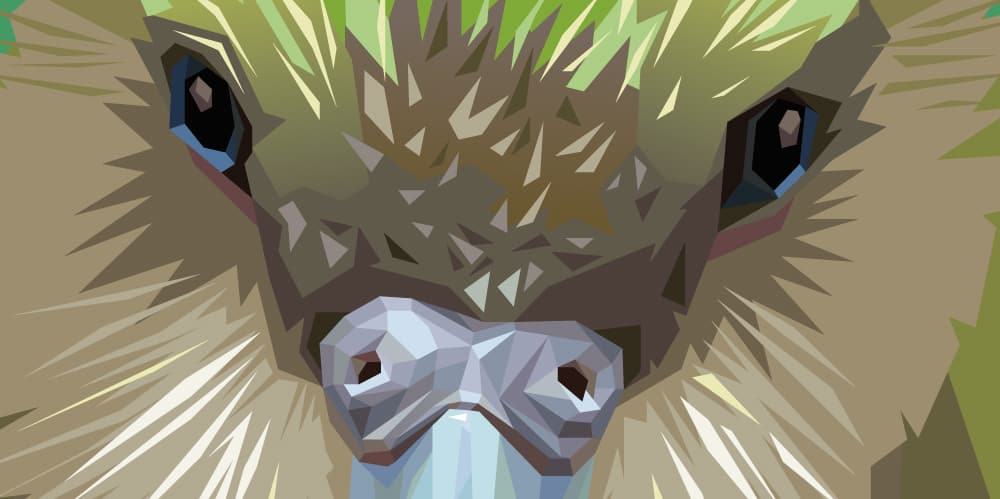 The advice I could give is: never stop growing! Over the years, I saw a lot of progression in technology, a lot of trends coming and going. If you stick to just one topic or style, you will soon be left behind. Keep growing and stay curious.
-Rainer Michael
About Rainer MIchael
Rainer Michael is a freelance designer from Germany. Overall, he has more than 20 years in the digital design business. He works in various fields: concepts, e-learning, animation, games and graphic design. See more of his work at Behance or his website.