Katie Domracheva's 'Apartment in Krasnodar' is a an apartment designed for young couple without kids. The clients wanted a modern design. With their leisure time they prefer to be active; skiing, snowboarding, hiking. They also like rock music and hanging out with friends.

Total apartment area is 64 square meters. It includes a hall, small kitchen with balcony, restroom, separated living room, and a narrow bedroom. After the re-planning of living room, the balcony was attached to the kitchen. A small bedroom for guests was made at the right corner of the living room. It can be separated or united with the main area of the room by sliding partitions. A bed is located on the podium which is also a place of storage for sport equipment and utility stuff. The balcony is transformed into a modest bar with a great city view.
-Katie Domracheva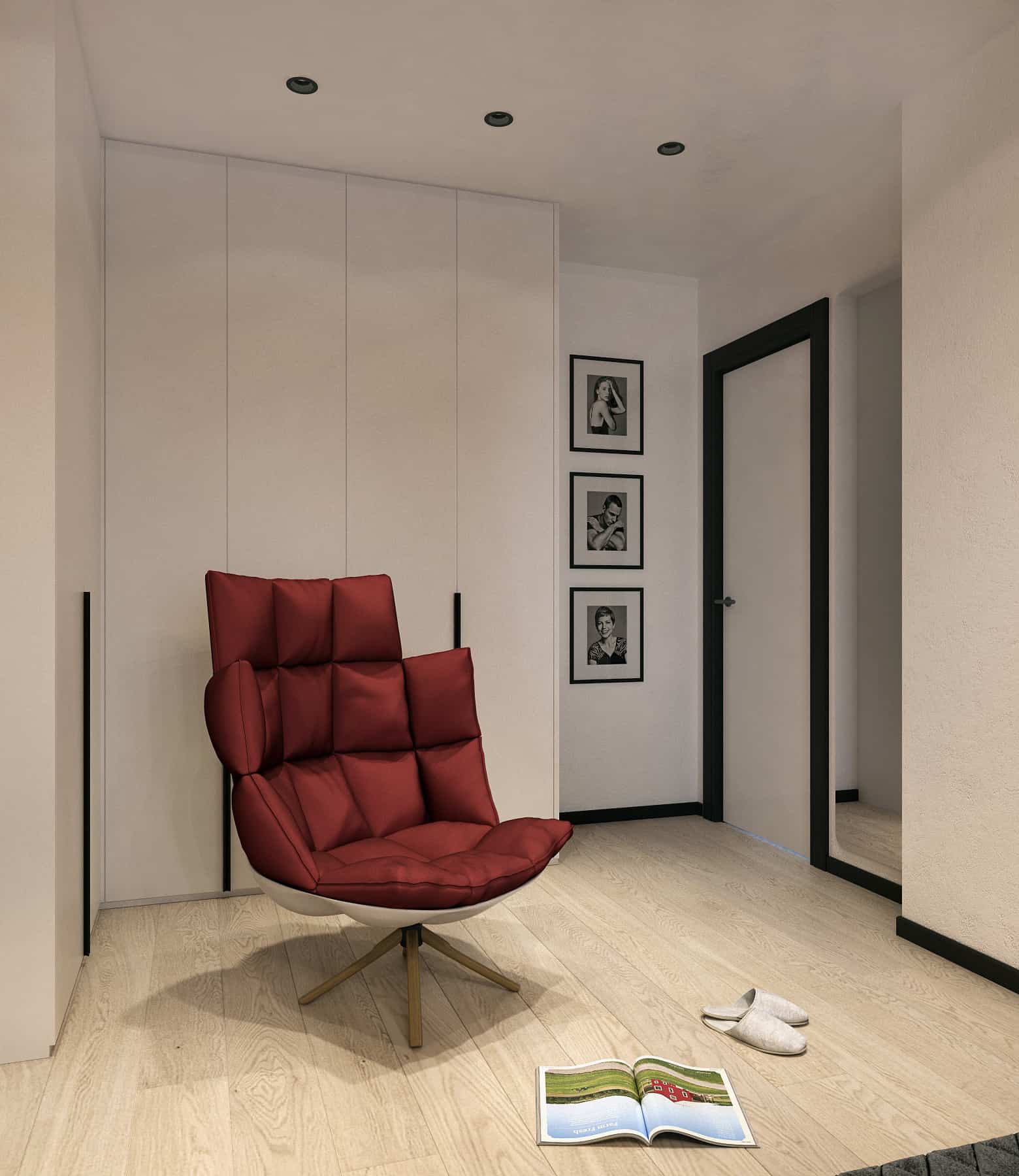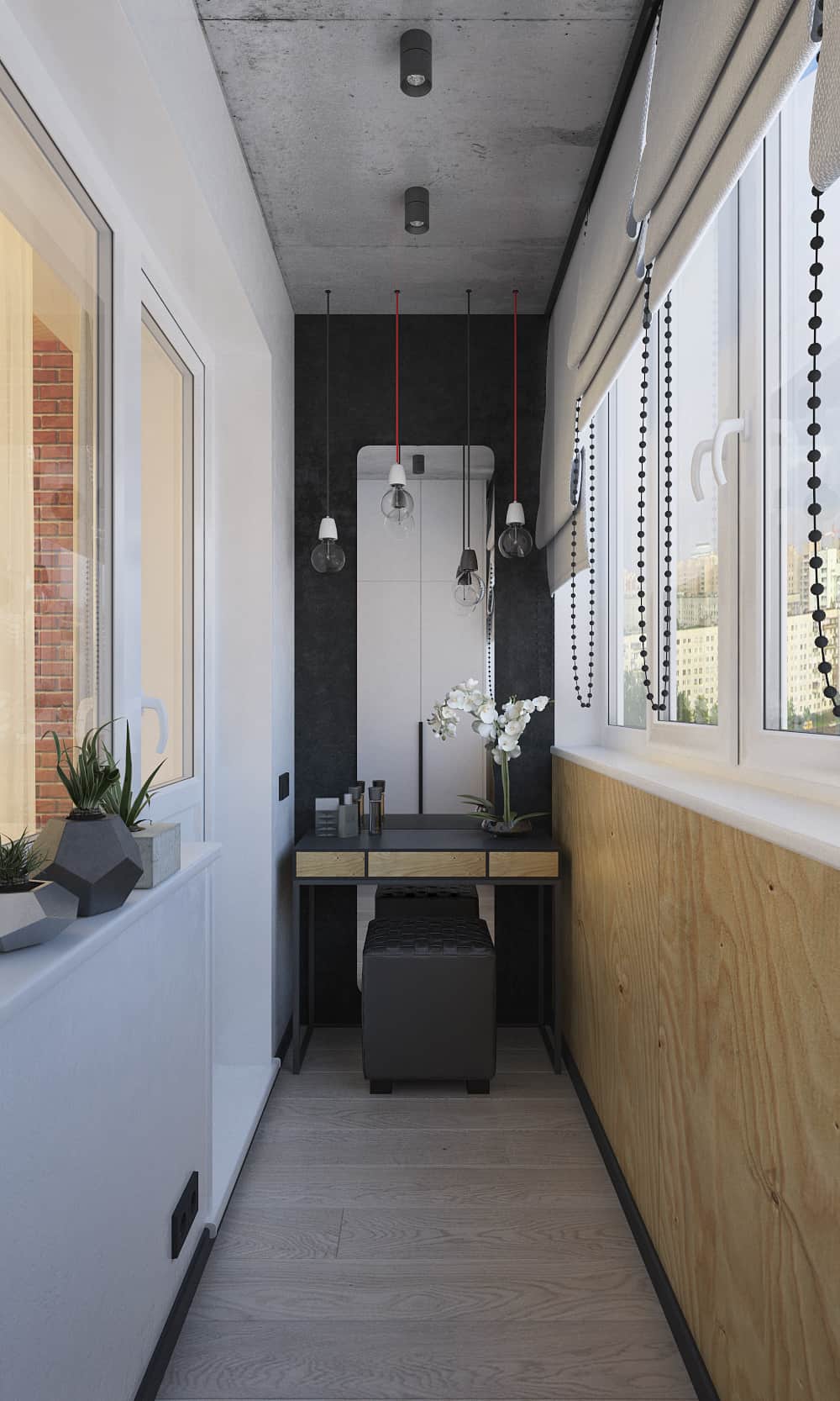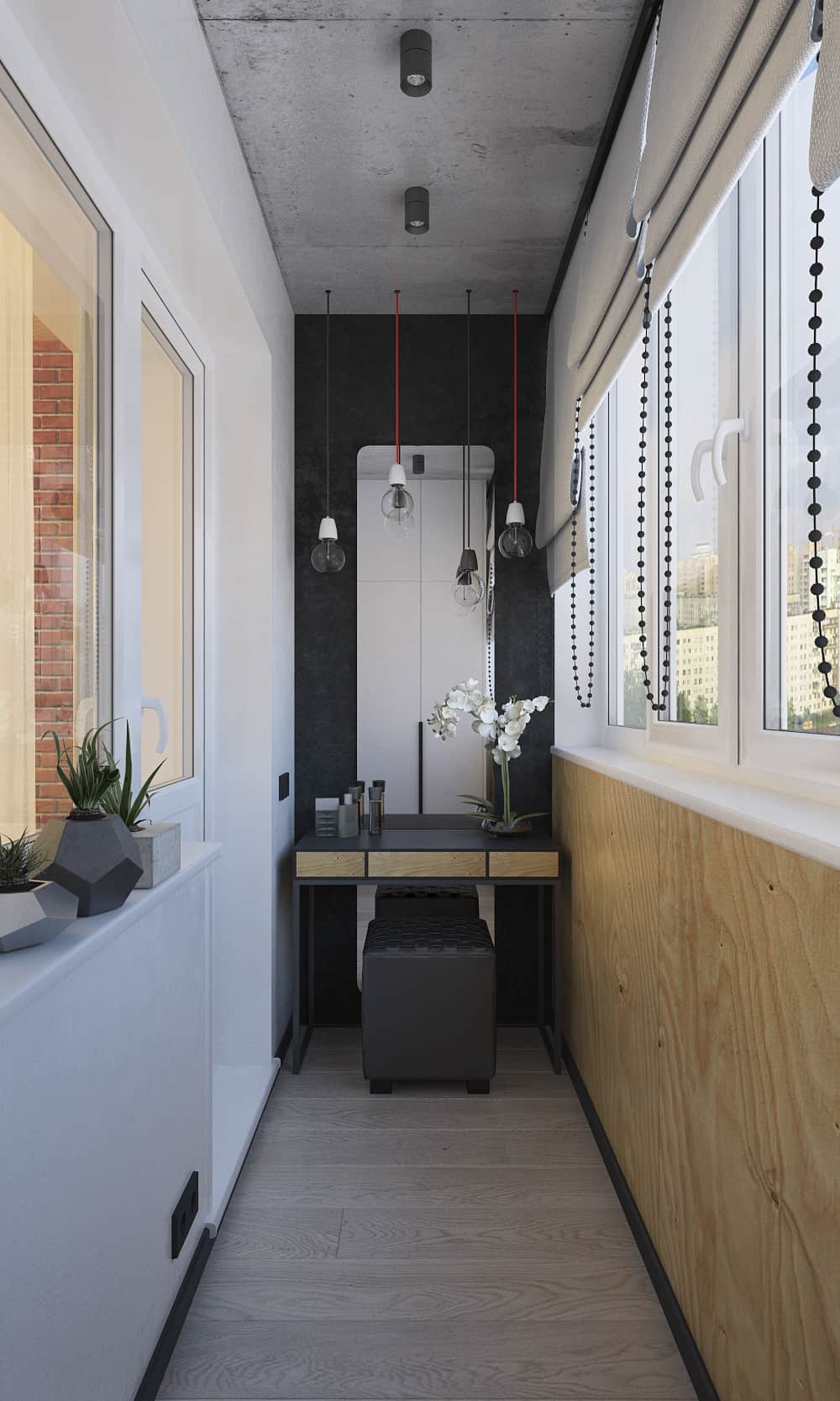 Narrow bedroom is divided into two parts – sleeping area and wardrobe area. This division is emphasized by color and surface division of the room. Materials, which are used in this project are quite cheap. Some furniture and covering surfaces are made of plywood, walls are painted in different colors, the partition the between living room and the master bedroom is made of brick. The apartment interior is modern, bright and brave, but at the same time it's cozy and comfortable. It's exactly what the client wanted.
-Katie Domracheva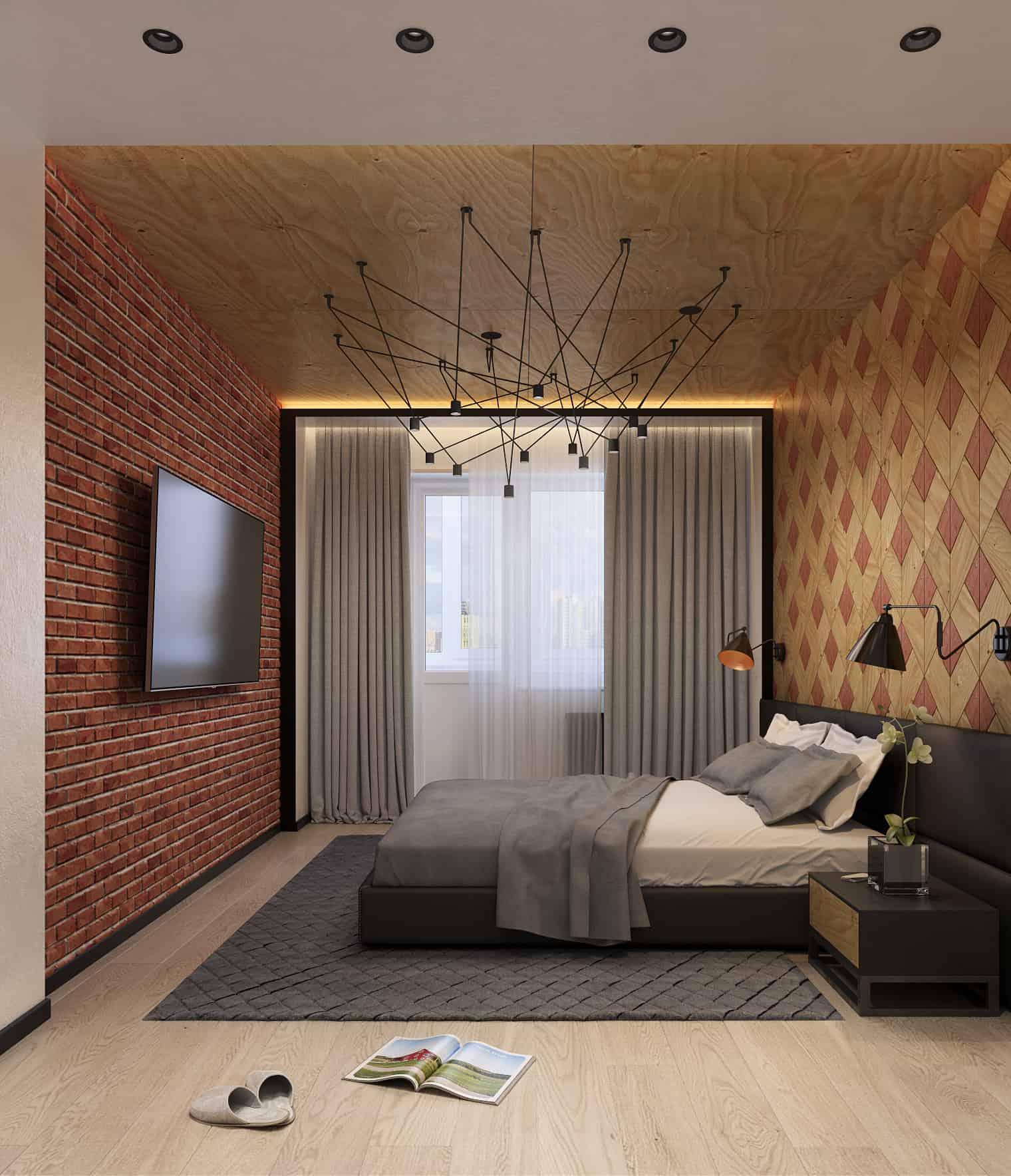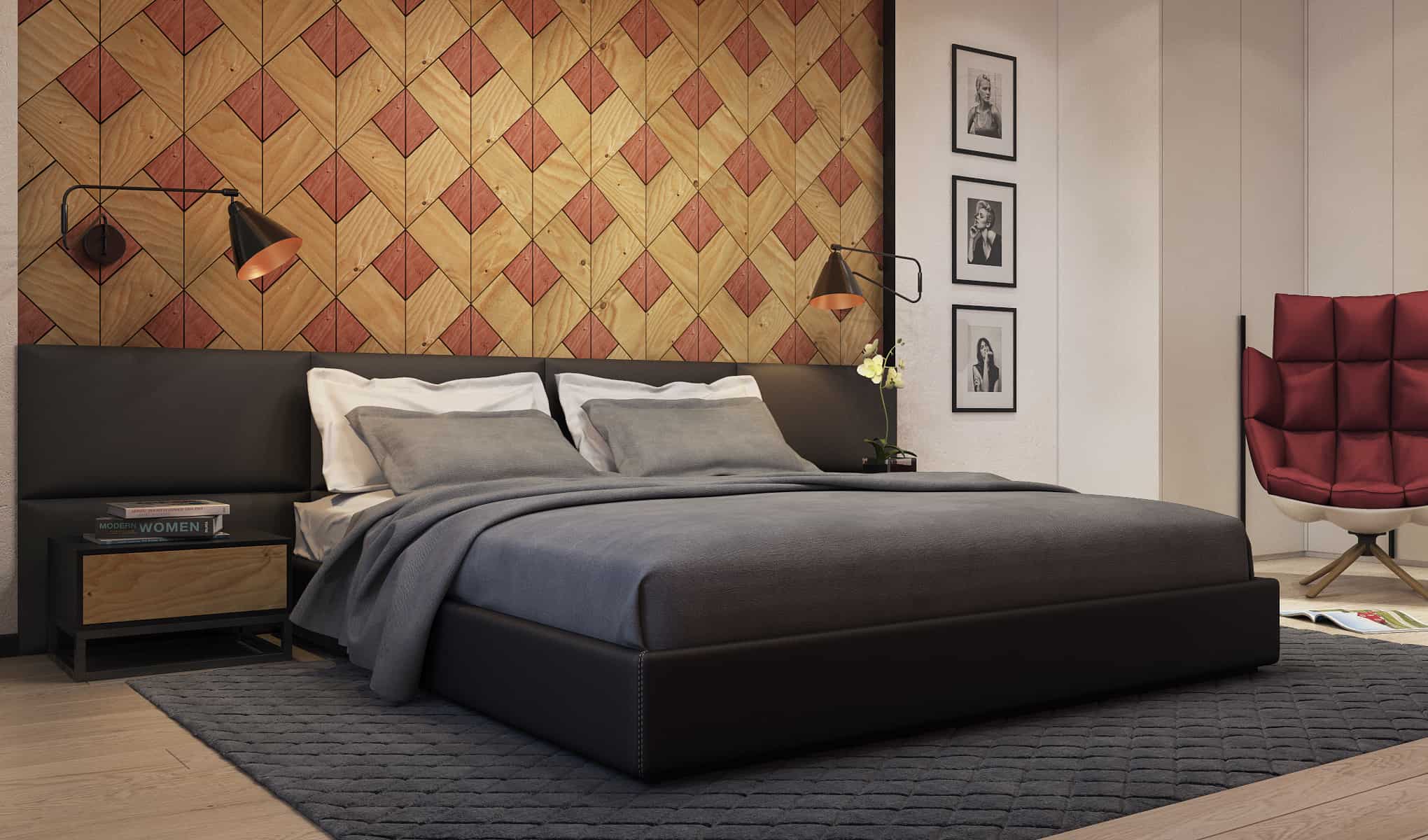 The creative process was quite easy, the clients saw my previous works, they knew what they wanted and that my style would completely suit them. After the re-planning, I made a mood board of the living room area and it was approved immediately without any changes. Then I made a detailed visualization of the whole apartment. There were several changes at first but in the end we decided to keep the first pictures. The whole project developed consistently and easily.
-Katie Domracheva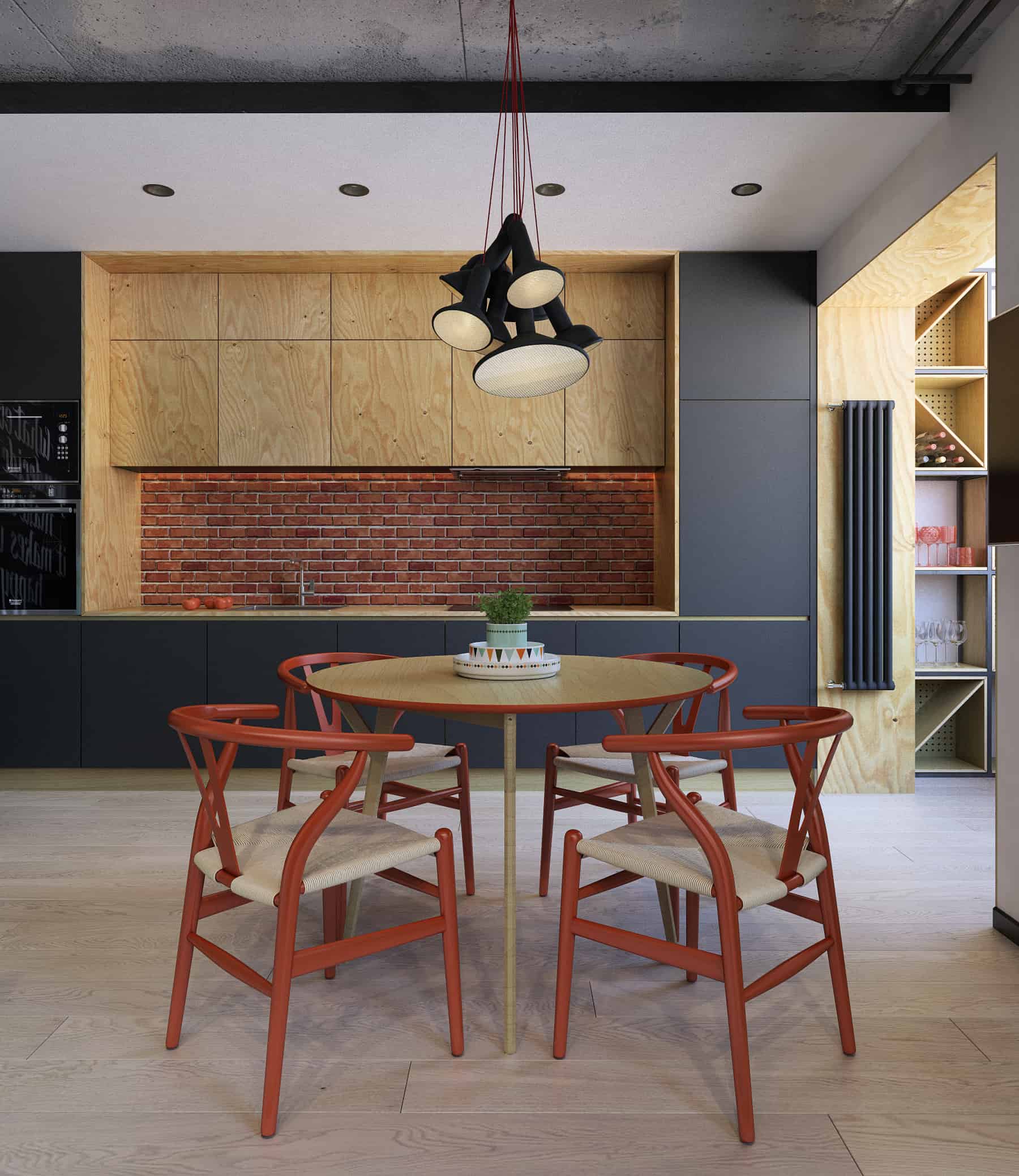 I always get the inspiration from clients and the task they give me to solve. Different people have different needs and it's not always easy to complete all their dreams and ideas in the living space they have. But, it's interesting and challenging. Some parts of the design came from architecture, for example, the idea of sliding partition between living room and the guest's bedroom. I was looking through some architectural magazine and saw an interesting wood decking on the facade of the building and decided to make something like that with the partition.
-Katie Domracheva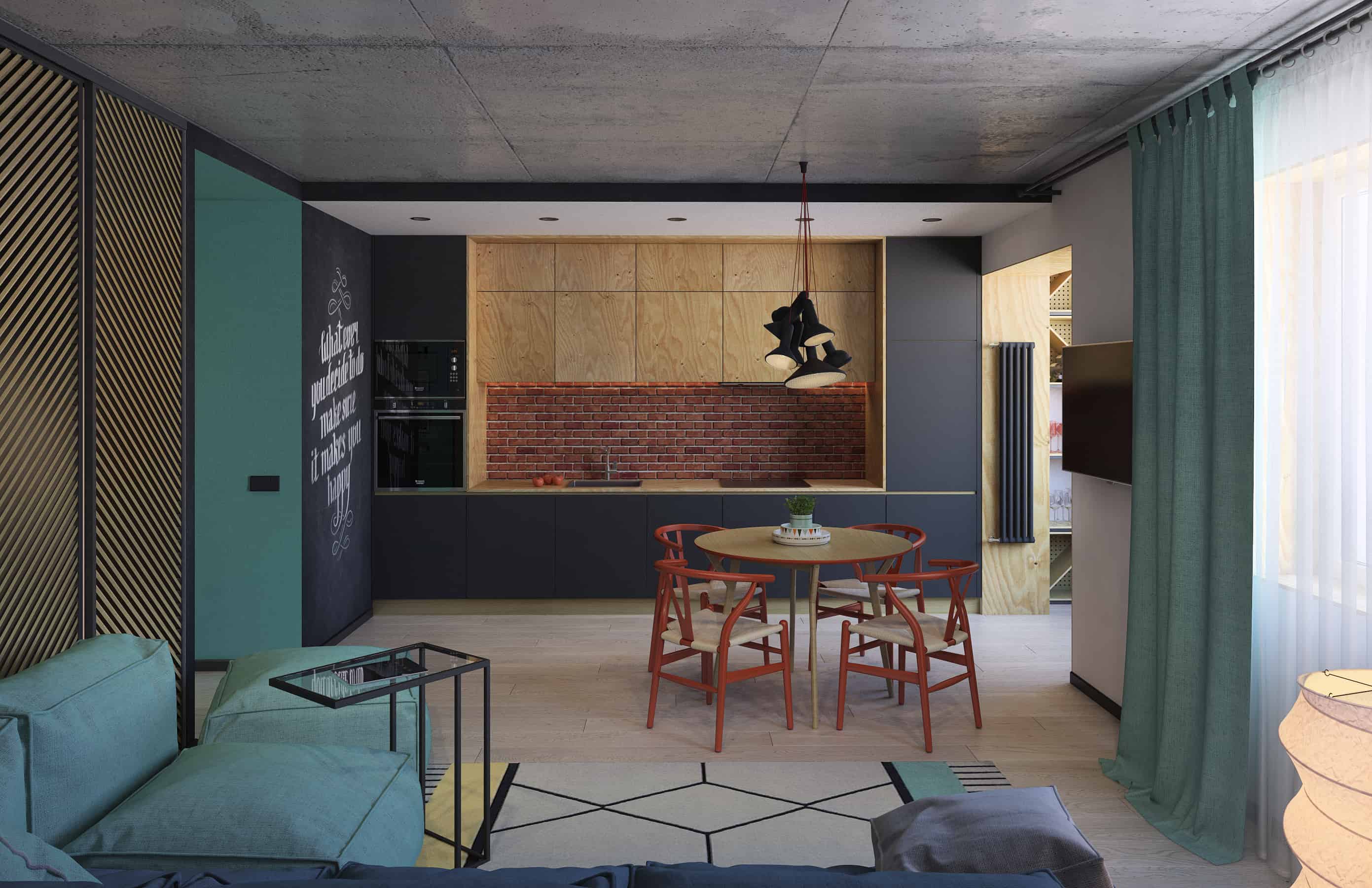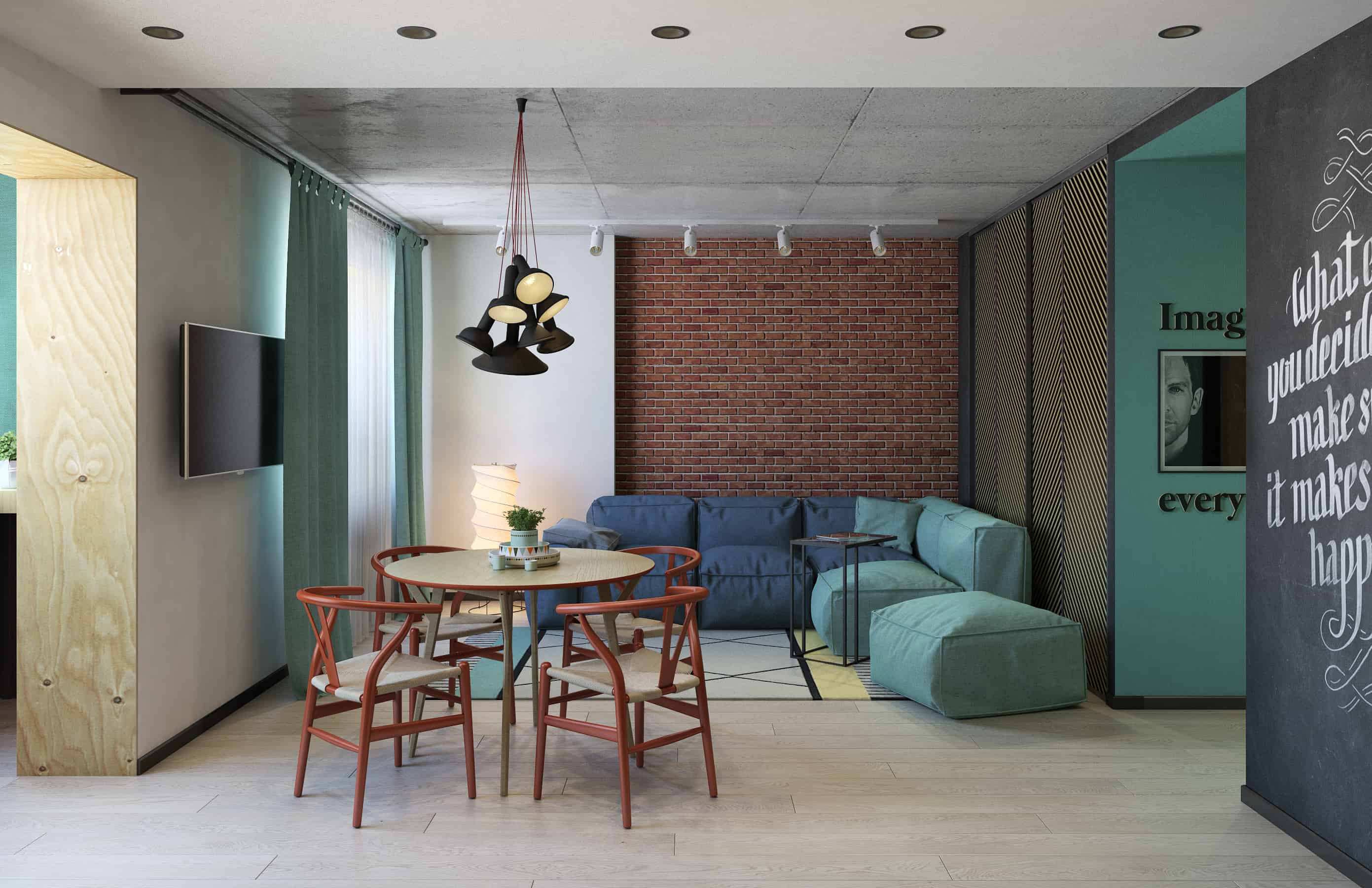 This project is quite unique because it looks fresh, modern and functional, which is very important for small apartments. The combination of simplicity and good looking materials is the edge of this project and, of course, bright, eye catching colors.My work are dedicated to the principle "form follows function". I always try to create smart and functional spaces which will suit the clients' needs. Decoration without function is wrong way I consider.
-Katie Domracheva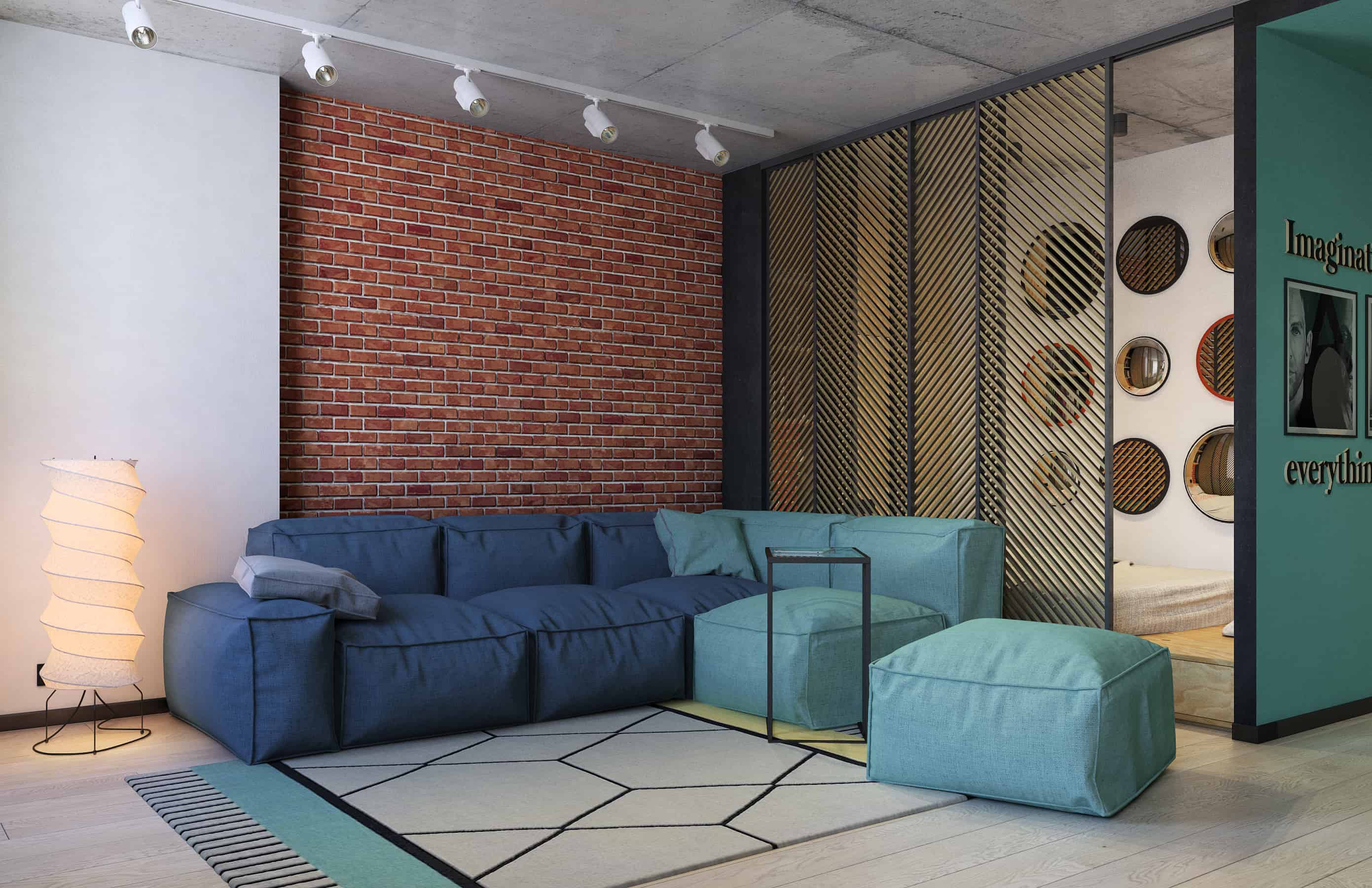 Be open minded and creative and always stay the strictest critic to yourselves 😉
-Katie Domracheva
About Katie Domracheva
Katie Domracheva was born and raised in Russia, Vladivostok city. She graduated from the Far Eastern Federal University in 2012, and received her bachelor's degree in architecture and urban planning. Since then, her specialization was interior design and visualization. A few years ago, she left Vladivostok and moved to Thailand. Now, she's doing freelance interior designer and working worldwide. See more of her works on Behance.