Apartment SJ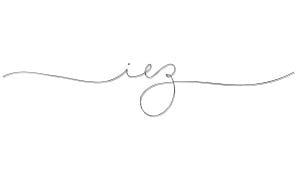 Interior Design proposal for an apartment renovation, located in Brasília - Brazil.
The apartment has 150 square meters, has a living and dining room, kitchen, laundry room, paintry and four suites. In this proposal, we joined two of the four suites to create a master bedroom with a large closet.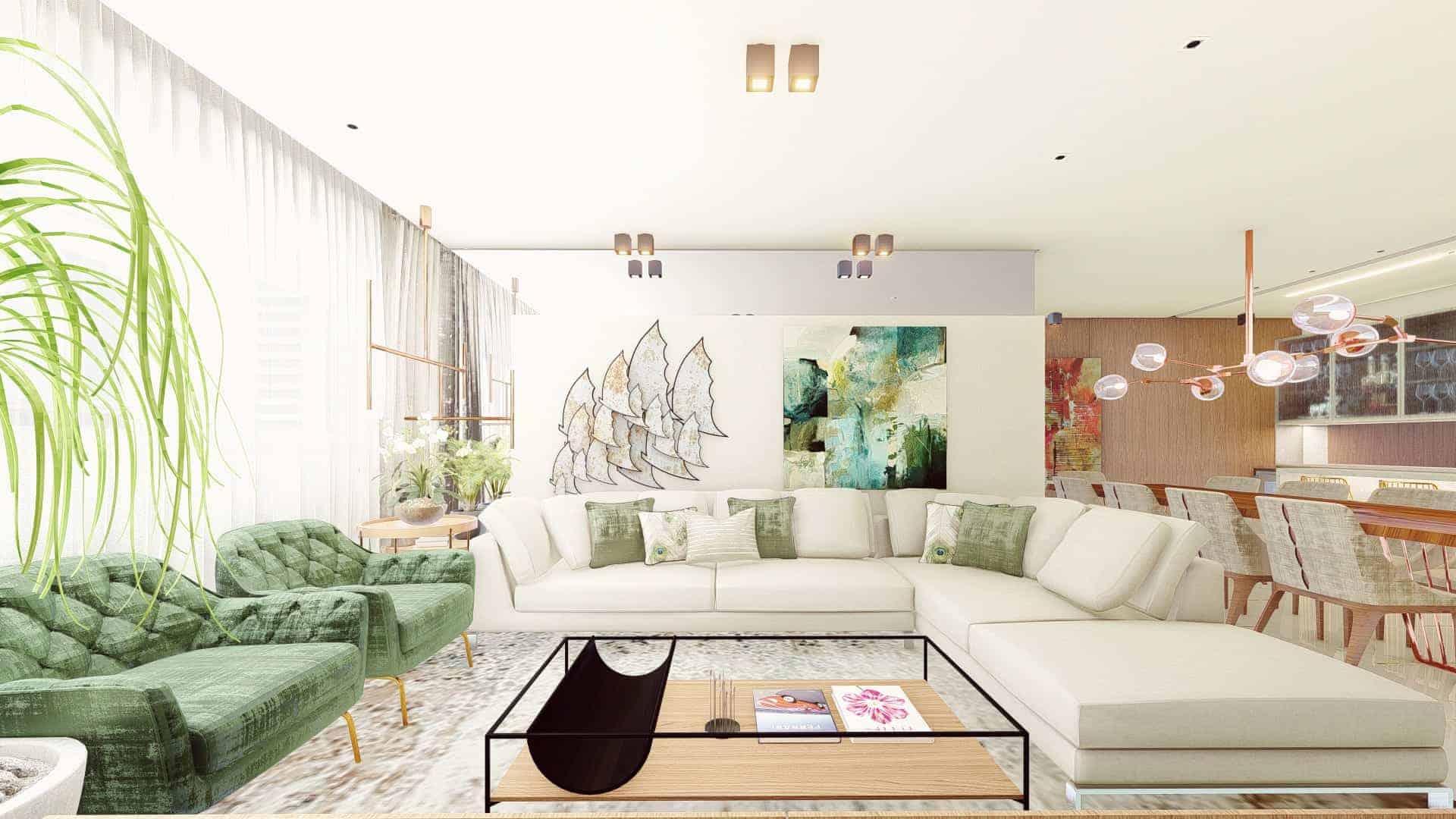 The first step of your design process is a questionnaire that our clients must first answer, related to their emotions and feelings. Based on their answers, we develop a Mood-board with references of interiors, colors, materials, furniture and decoration pieces. For this client in special, they are a middle age Brazilian couple, with fine taste for design and culture. They love both modern and rustic, they also love nature, plants and daylight. So we tried to create both clean and fresh, and cozy and comfy rooms. The social areas, the living and dining room, and the kitchen, has lighter palette, and furniture pieces with a vintage style, with thin and stick bases, made with metal, to add some contemporaneity. We used many mirrors to reflect the most of the daylight, in the living and dining room, but also in the kitchen. We used noble materials, like marble and wood, to give a high-end touch, and simple and honest lines and shapes, to bring some modernist context.
The private areas, which are the offices at the bedroom's hall, and the masters suite, along with its bathrooms, are more cozy and comfy. In the masters bedroom, we used more dark colors, rustic textures, we contrasted new and old style furniture, always using clean and minimalist pieces together with heavy and classical styles. We decided to give an exotic urban jungle style in the room, both our clients love the color green, so we bathed the whole bedroom with a green-pasty color, in every walls and even in the ceiling. The fabrics also has green tones.
We create everything by hand sketches. We use the pictures on the moodboard created on Canvas, and we also use samples of real materials and colors to compare them and help us building the idea for the rooms. But the first ideas are always designed by hand. Then we model them using REVIT (sometimes using Sketchup), when everything is fully modeled, with materials applied, we take them to Lumion to work on textures, light, give some final touch and then render. We also do some after production with Photoshop sometimes. When the proposal get the final approval from the client, we go back to Revit or Sketchup and start producting the Project Execution Plans.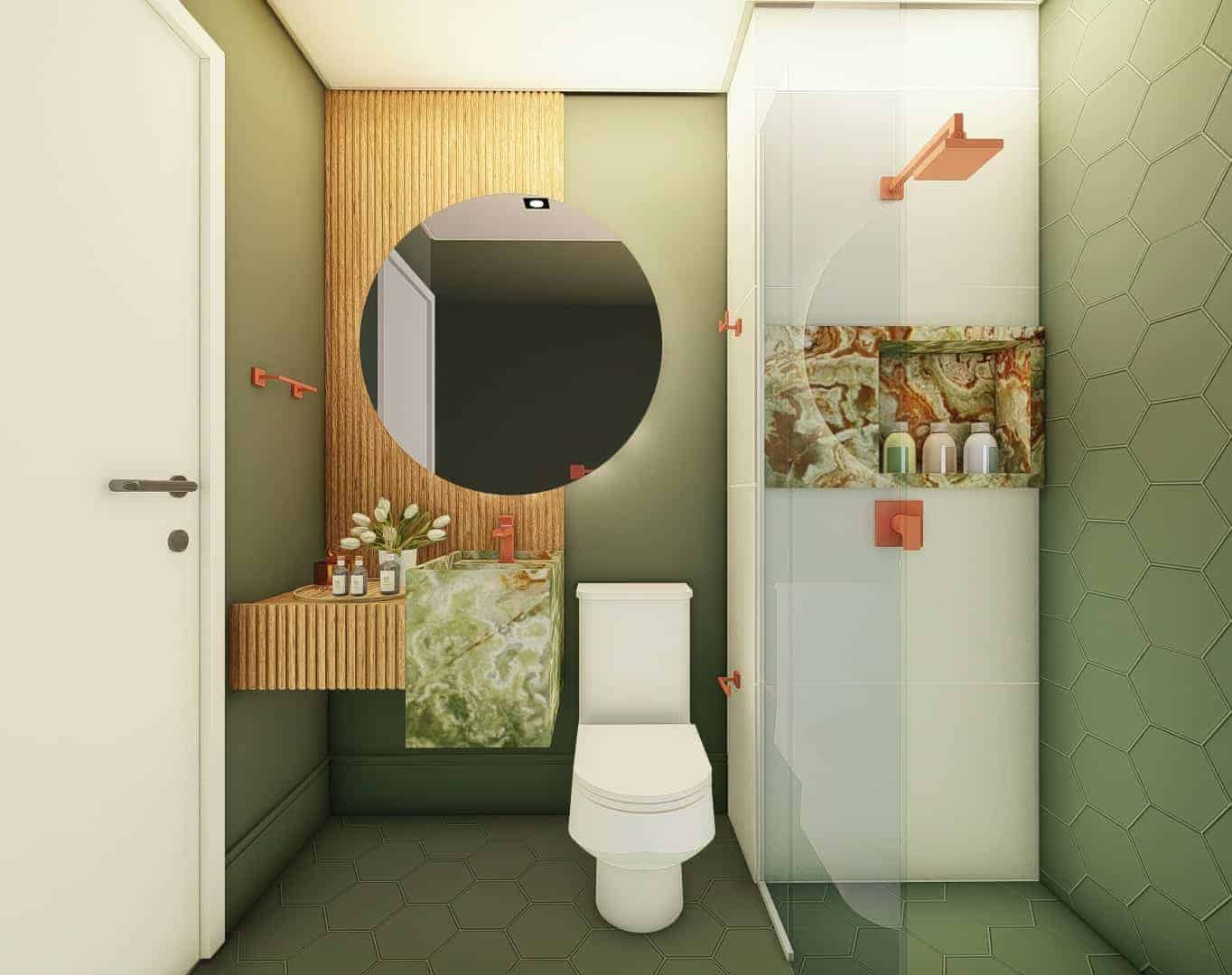 The clients just loved it. Of course, there are always some thing here and there to adapt, but they loved everything, every detail and color. We get that result pretty often, specially because our design process: we focus on our clients emotions before we talk about solutions. When our clients talk really sincere with us, and has a good respond with the questionnaire and other phenomenological activities we do with them, we always have a really good result.
We are from Brazil, but we can help people all over the world to get an amazing built-environment, architectural or interior design. The secret lies in looking inside them, their essence, not hearing the ideas they get from pinterest. When we subtract the client's essence and design something for them, they feel connected to the place, like if they were born in there. We can help them to bring more meaning to their lives.