Our featured artist today took an orange fruit, peeled it and created quite an amazing art. The technique used in this art set is called photo-manipulation; it is a technique where ordinary photos are transformed into something unexpected and out of the box. Check out this amazing art set, but heed at your own risk, some find it disturbingly beautiful! Enjoy!
I remember it was Saturday. I draw the sketch and immediately took the pictures. At night I had everything retouched. The next day when I saw it, I did not like it, I repeated the photos and it went better.

– Juan Blat
Many of the ideas come alone in the day. The rest are sought intentionally. Everything depends on when and if it is commissioned or not. Another thing that amuses me a lot, is the choice of titles. I like to take care and enhance my projects with original and creative names.

– Juan Blat
In this project I used a few oranges, a knife and myself. For illumination, a flash with softbox and circular reflector. I did retouching with Adobe Photoshop.

– Juan Blat
I have now seen many artists that are undecided about whether they should begin in photo, art, people.
My piece of advice is to close their eyes and move to their childhood. Then you will have the answer.

– Juan Blat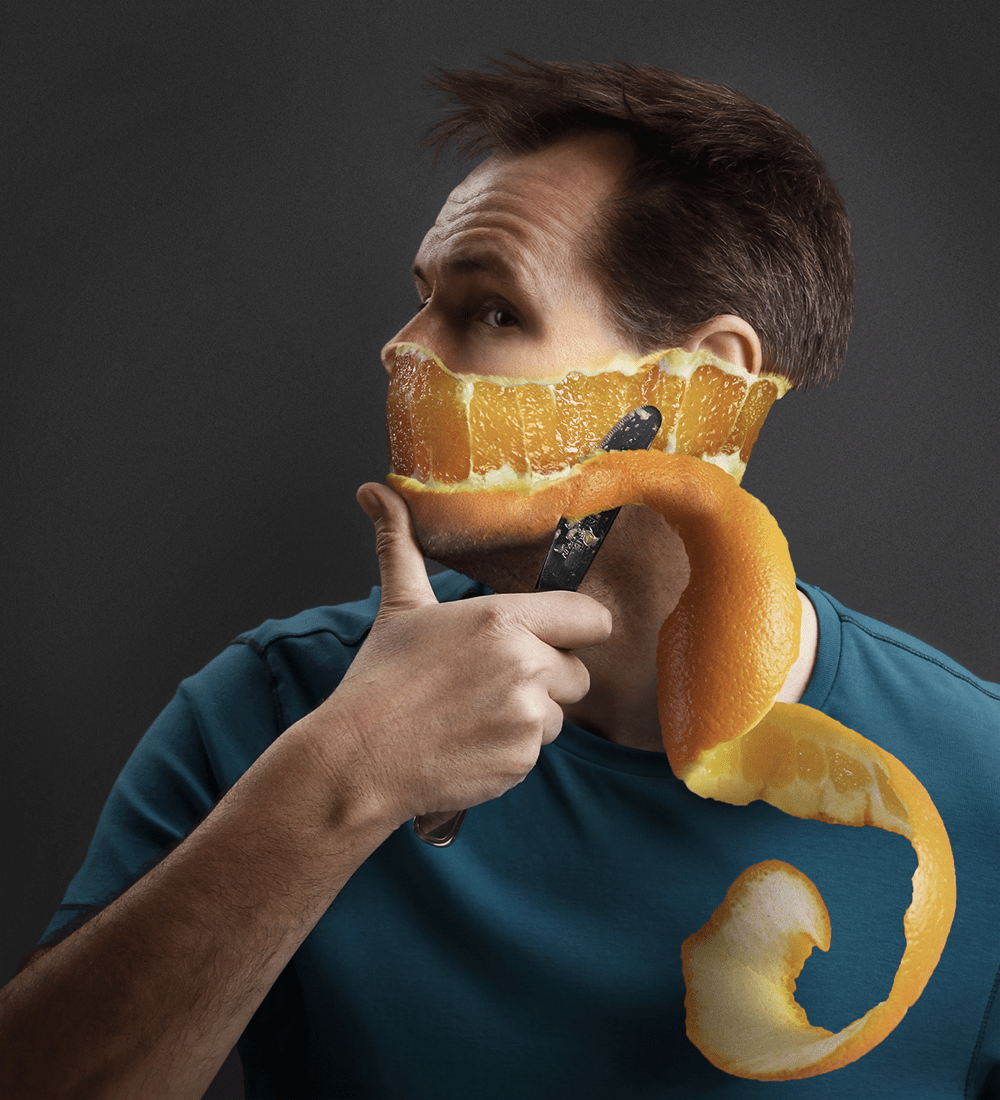 ABOUT JUAN BLAT
Juan Blat currrently lives in Valencia, Spain. He is a designer of imaginative ideas and photography. You can check out mor of his artworks through his Youtube Channel, Behance and his website.