Aziz Belkharmoudi's project "Aqua Casa" is a luxury home-built in the middle of an expansive desert. perched over the sea with a swimming pool for a rooftop, with the panoramic ocean views, Constructed using reinforced concrete, Aqua Casa features an incredible sun deck rooftop with swimming pool that looks like a continuation of the sea itself.
What is more, is that it offers breathtaking panoramic views of the surrounding torrid landscape, and a large helipad, The luxury home was designed to be energy neutral, is powered entirely using renewable energy, captured with the help of an on-site photo voltaic system. the Aqua Casa house is perfect for those who prefer the quiet over the hustle and bustle of city life.
-Aziz Belkharmoudi
When it comes to luxury homes, I think the desert seems hardly the best possible location, however this arid, barren landscape is a perfect haven for those in search of tranquility and privacy. Also, I think how landscape could be preserved by incorporating buildings directly into the cliff side. That was actually my leading idea.
-Aziz Belkharmoudi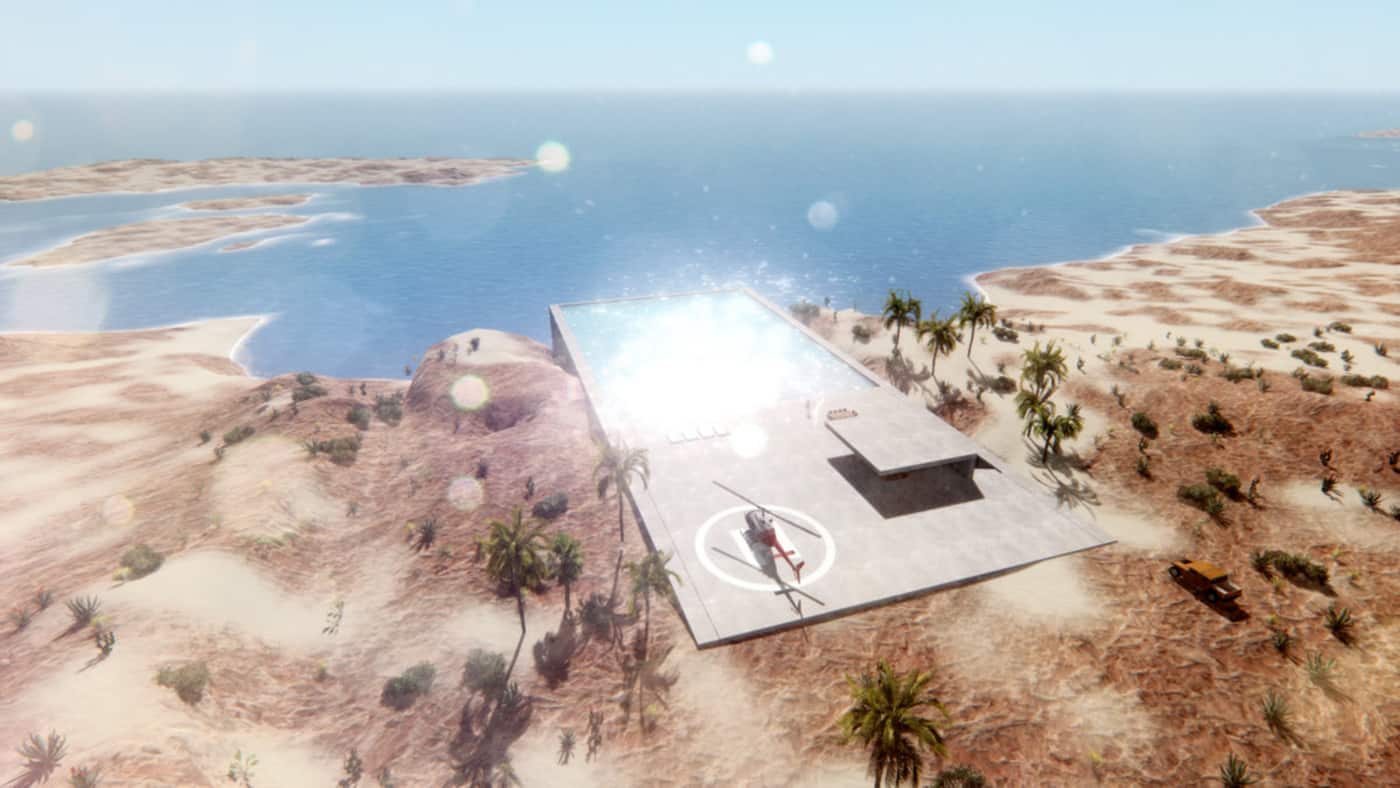 My work is very much influenced by "Less is more" as a way of thinking, in every project I try to reduce the subject to its necessary elements. Be yourself, love and be passionate about your work, and As STEVE JOBS once said "Stay hungry. Stay foolish."
-Aziz Belkharmoudi
About Aziz Belkharmoudi
Aziz Belkharmoudi is a 28-year old autodidact Product and graphic designer, and since his childhood, he has shown great passion for design and high-tech science. Aziz is passionate about his work, he would describe himself as pragmatic, talented, passionate, prolific creative, sociable -his interests range from design, and graphic art through high-tech science and business world. See more of his works on Behance.