Astra is intended to combine the hard mount into the bikelamp design. Utilizing the revolutionary aluminum integrated body, the Astra is able
to blend function into the design, creates the most minimal stylish bike lamp ever exist. It is a single arm stylish bike lamp with revolutionary designed
aluminum integrated body. The Astra perfectly combine the hard mount and light body in a clean and stylish result.
The single side aluminum arm not only durable but also let the Astra float on the middle of handlebar which provides the widest beam range.
Astra has a perfect cut off line, the beam will not cause glare to people on the other side of road. The Astra gives the bike a pair of shiny eyes
lighten the road.

– Kaiser Chang
I would like to make it not only illuminate the road but also catch people's eye during biking. So I choose the name of the star – Astra. I was trying to get a bike light sometime before, but just can't find the one match my styling standard, so I decided to design it myself.

– Kaiser Chang
The concept is twist, I wanted to give some energy to bike light design, to make it not just a solid tube of brick. So I combine the hard mount
into the main body, twist the surface, and put it right on the middle of the handlebar. I had many challenges. The trickiest one is proportion, because the ASTRA is made of twist surface so it's even harder to grab the right proportion of it.

PROCESS:
Market Research -> Concept Thinking -> Sketch -> Rough mock ups -> 3D models – Mechanical Design -> Fine Mock ups -> Tooling -> Mass Production

TOOLS USED:
Concept sketch development -> Wacom & Photoshop
3D model build -> Catia & Solidworks
Render & Layout -> Keyshot & Photoshop & Illustrator
Prototype -> CNC

– Kaiser Chang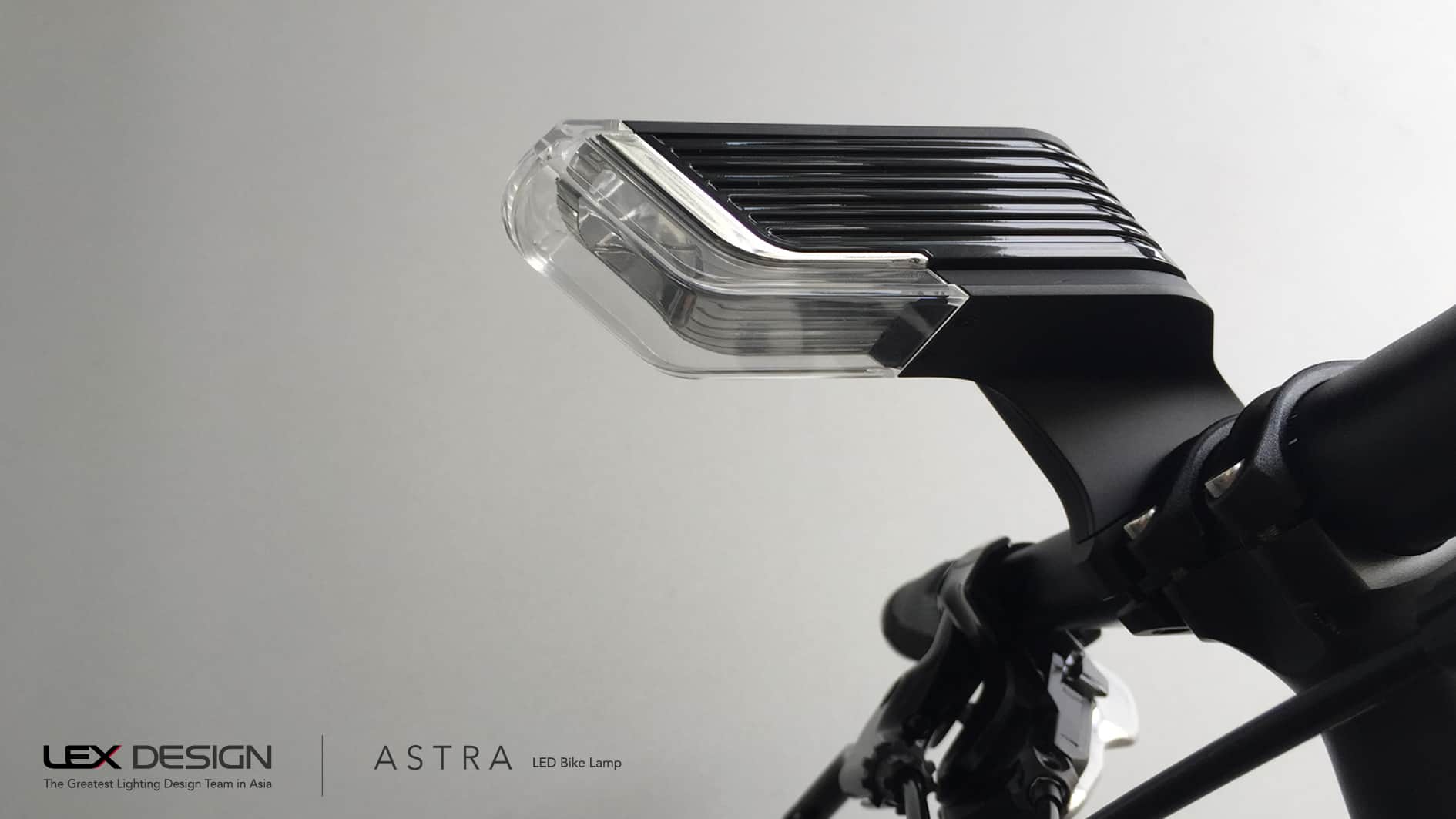 About Kaiser Chang
Kaiser Chang, is an industrial designer who loves drawing and creating new things. He graduated from Yunlin University of Science and Tech. He major in Industrial design and has more than 5 years of experience in product design. He specializes in New Product Creation , product development and Innovation.
He joined more design projects for e-bikes, battery and motor systems, hand tools and Led lamp field. You can find more of his works on his Behance profile.