Who among you here have already watched the movie Attack of the 50 Foot Woman? If you are one of them then you will be fascinated with today's featured designs which are basically inspired from the movie. Let us take a look at a Derek Johnston's brilliant creation. Enjoy!
It started off as an idea I had after googling around looking at old sci-fi movie posters. I seen the Attack of the 50 Foot Woman and suddenly I thought to myself that'd make a cool photo if I did my own take on it. Yes folks this is what I get up to in my spare time ;)

So how did I go about making it? Basically started off with a background image I thought would be great as a backdrop. It was a city full of tall buildings. The sky was terrible though so I changed that up asap. Took a little while to cut around all the lamp posts and roof tops but was worth it in the end. Also removed people from that background as well. Hey there's a giant scary woman here, we can't have people leisurely walking around now can we?
– Derek Johnston
I knew I was going to have to use some military type vehicles so googled around for some helicopters in action that would suit. Cutting them out wasn't too hard.
– Derek Johnston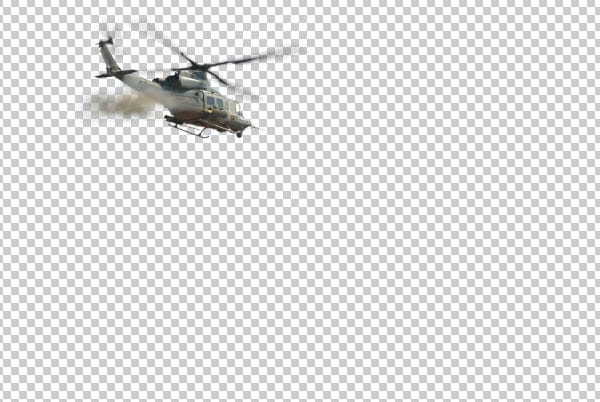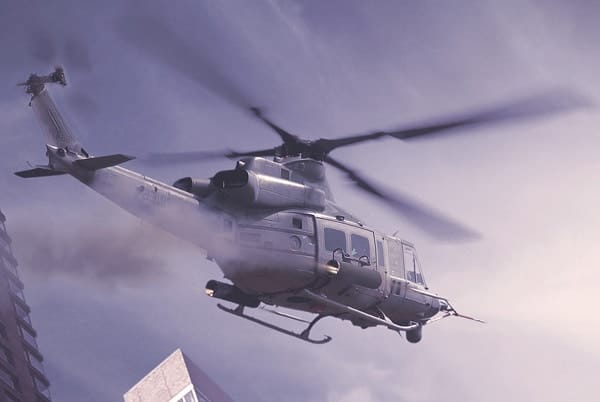 This one was a real cool one I found. It had crashed….so what to do next? Make it on fire of course and add some smoke!!
– Derek Johnston
I shot my friend and model China in her house against a plain white sheet with just one light to simulate the sun. It was a simple and easy setup which consisted of an SB-900 and a shoot through umbrella. Once we got the pose sorted the rest was simple. I really wanted her to make her arm as though she was holding onto one of the buildings in the backdrop. I thought this would make her sit in the photo better as if she was actually there.
– Derek Johnston
….and of course I gave her a digital makeover, skin smooth etc. Which girl doesn't like this right?
– Derek Johnston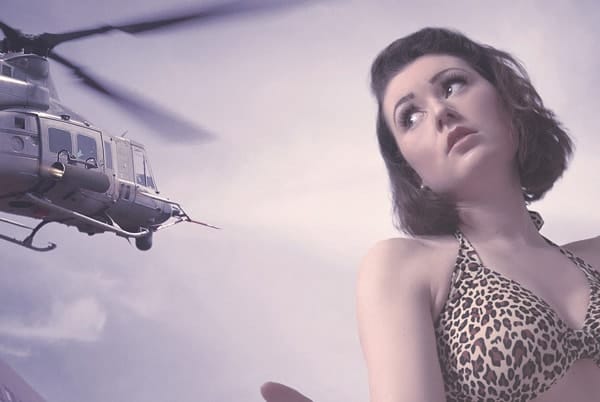 After that I went on to make some colour adjustments, dodge and burn here and there, take this and that out and general little tweaks.
– Derek Johnston
About Derek Johnston
Derek Johnston is a portrait photographer from the UK. He specializes in fun alternative portraits that are outside the box. Being a keen Photoshop user, he incorporates that into his portraits which helps him create images that just can't be captured in one click of the camera. He takes inspiration from everything in life and use it when and where he can. He particularly like images that make you wonder how they were made and he loves seeing people smile when they see the result of their picture. That alone makes it all worth it for him. You can find more of his works on his Behance profile or website.