Attic Bedroom for Young Lady
I made these sketches for the daughter of my clients. She is a professional singer, she comes to visit her parents on the weekend. It is a new private house in Odessa, Ukraine, the second floor of which is built in the form of an attic.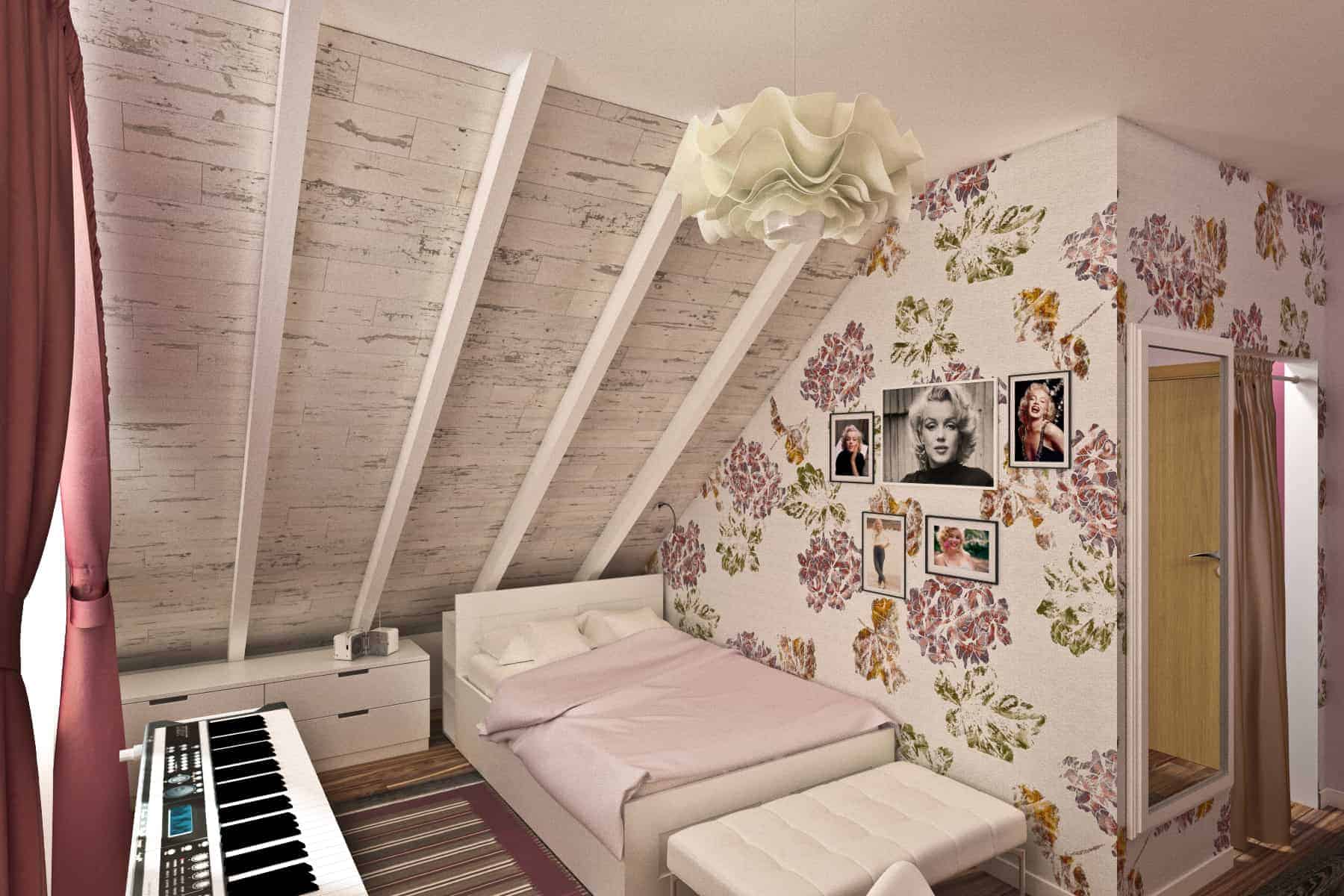 The house is built using wireframe technology, with the use of sip panels. Designing the attic is much more difficult than the rooms with vertical walls. First of all, you need to think carefully about the functional part of space. Since this bedroom is part of a large project, it has similar elements. In particular, these are decorative beams - they perform an exclusively decorative function. The roof slant was decided to be lined with a laminate as an imitation board. I can not exactly determine the style of the interior. I call it eclectic. Although most of the interiors of this house are made with elements of Scandinavian style.
First of all, I make measurements of the room, which I then draw in AutoCAD, in real size and I do the arrangement of furniture. After the arrangement of furniture is made with the client, I start drawing 3d model in 3d max. I use the client's wishes for interior decoration, styling and color schemes.
People really liked this project. A real bedroom for a young, romantic person. This bedroom is part of the project of the house. And the house is quite interesting, with its own character. many drew attention to a carefully selected palette of colors
Nothing special to add, because my task is to draw, but not to write;)