Attic Kazan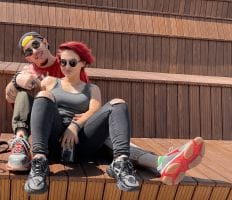 Pavel and Svetlana Alekseev
The project a implemented. An apartment for permanent residence of two adult spouses, the children have already left and live their adult independent lives. Customers, choosing an apartment, deliberately stayed on the attic floor in one of the prestigious areas of the city. The main wishes were to preserve the attic spirit, add light and get rid of the feeling of hanging down the sloping ceiling in the bedroom. There is only one window in the small bay window for the living room and kitchen, therefore, it was decided to make the window fake in the kitchen, which was possible, as the incoming guests think that they are windows. The whole apartment is an iconic element, because it's an attic, a brutal tree in the interior, aged colored tiles on the floor, brickwork from old brick painted white, this is decor, this is also a sloping roof , construction pallets under knitted ottomans, tree branch.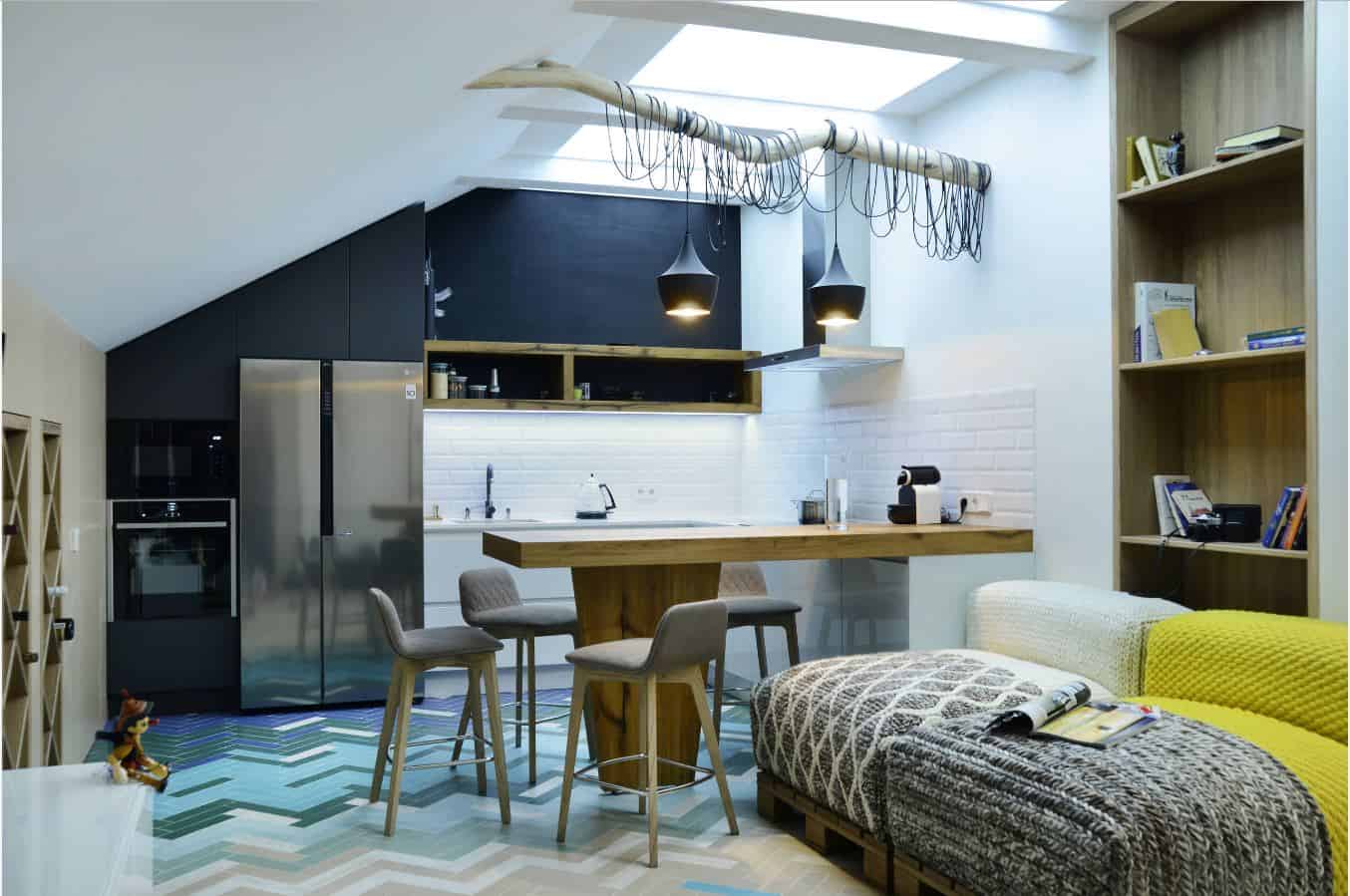 When developing the project, I proceeded from the preferences of the customers, and the parameters of the prostants also played a role.
The work was done thanks to the close-knit team and the tools used. Before implementing the project, we created a visualization in 3D Max. In the creation of the project, the wishes of the customers, their personal preferences and character, including pets, were taken into account.
The project caused delight among people who saw it.
You can also become the proud owner of an interior that reflects your inner world. To do this, you need to order a design project from us.
project photographer Maxim Kanakhin.
You can contact us here https://vk.com/pavelakekseevdesign