Autumn Flowers by Dina Belenko
Today's feature is about flowers captured by Dina Belenko, a photographer from Khabarovsk, Russia. Let us take a look and be inspired on her eye catcher photographs.
Actually, this photo does not have any fascinating story behind. There were a lot of flowers left after a commercial shooting, and it was a shame to left them wither. I am very fond of flowers, and it seems to me a crime to waste such a beautiful props. I thougtht, it would be a good story to show contrast between fresh lively flowers and dead autumn leaves. And there could be a character, someone who try to protect this fragile beauty from the fading. So I drew a sketch and started shooting.

- Dina Belenko
I always keep a box of dried leaves, because you never know when they might come in handy. I brought them up, arranged flowers on a nice wooden background, set the camera on the tripod, and took some shots with a timer. It took a few tries to find the right position of the hands (using the model would be more convenient and faster, but had to use my own hands). At the stage of post-processing I edited a little color and contrast. And that's all.

- Dina Belenko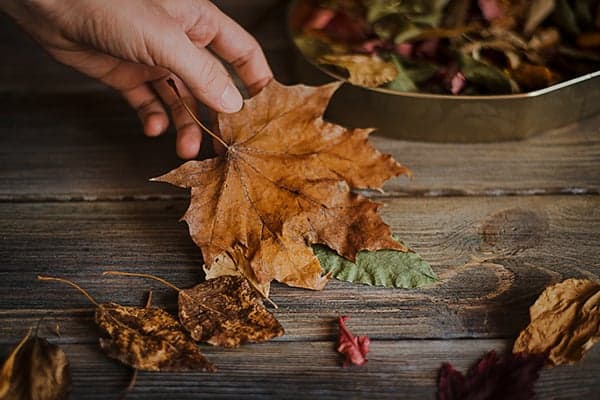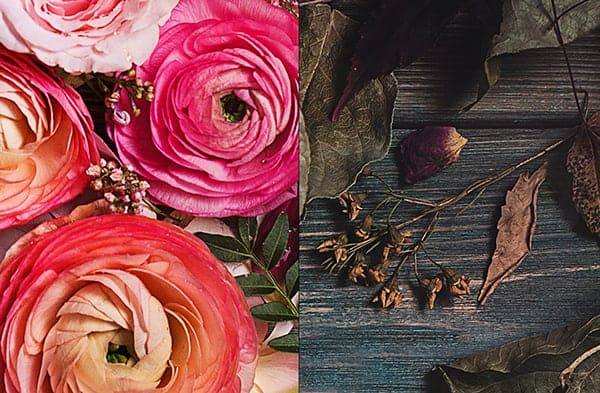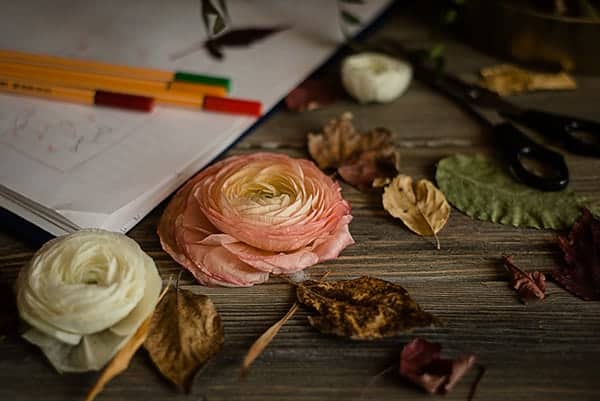 About Dina Belenko
Dina Belenko tells animate stories about inanimate objects. She's a person with little paper cities, sugar cubes, moon from polymer clay, doll's miniatures, broken cups, handmade Rube Goldberg machine, repainted puzzles, wire trees, cardboard dragons and spilled coffee. And with photo camera that's quite essential to her. When she began studying photography, she tried various genres such as landscapes, portraits, street. Eventually, she understands what interests her lies not in tracing some events and retelling stories of some happenings but in creating tales of her own and the easiest way to do this is working with inanimate objects so she can have control over all the objects in her shot. Sometimes, she likes to imagine herself as a director who gives orders to cups and cookies. You can find more of her works on her Behance profile.