BACKWOODS HOUSE
BACKWOODS HOUSE is a private residential project located in Melbourne, Australia.
As a freelance 3D Artist, I was commissioned to make the exterior & interior 3d renderings of this minimalistic, yet magnificent design of Alex English Architects, AUS. During the last couple of years, It became harder and harder to have such an opportunity to work on visualization of a house in a similar stunning environment! I have always dreamt of a "Farnsworth house –like "project and here it comes!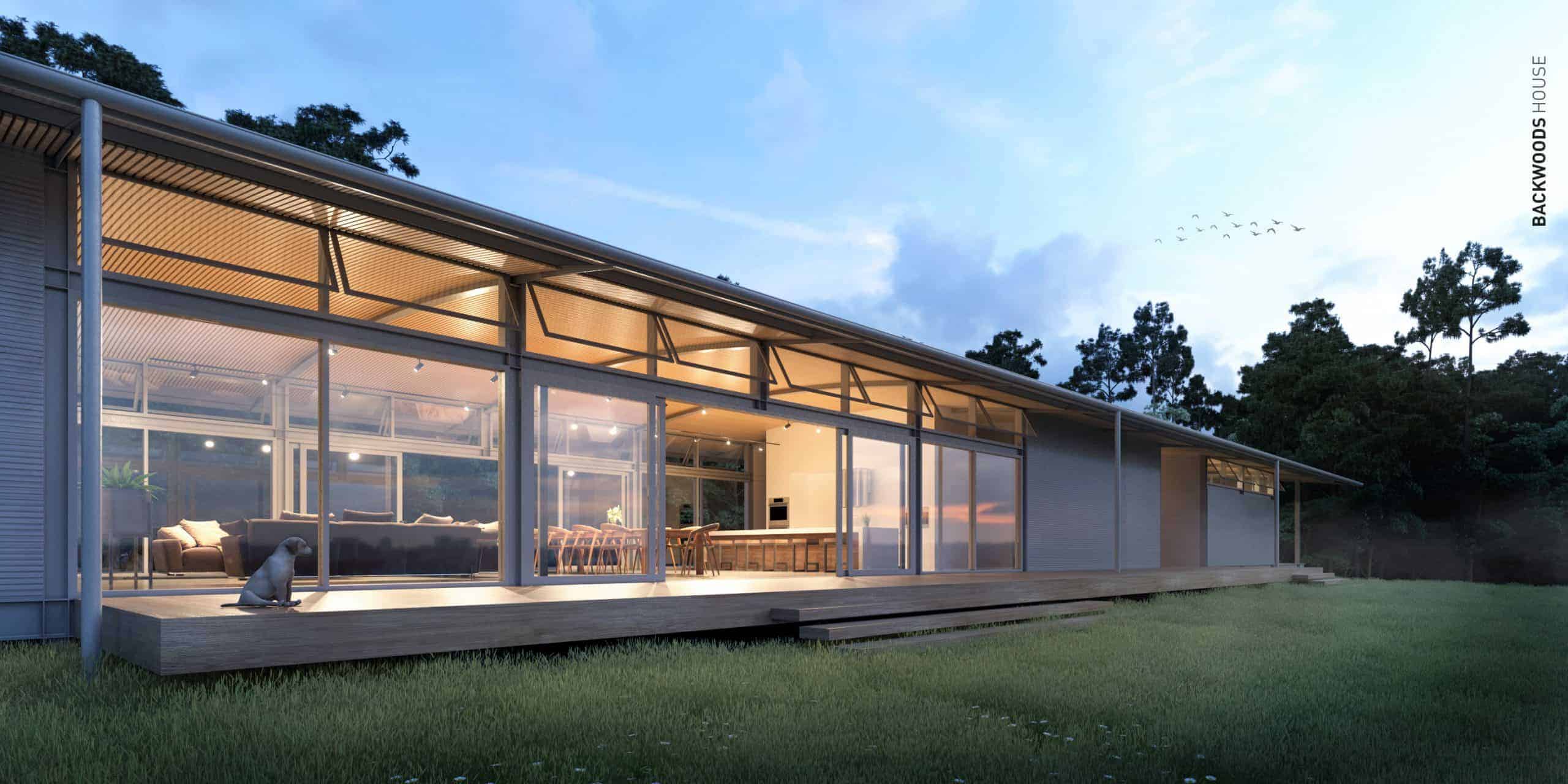 Seeing the architectural style adopted by the architects, It was crucial to me to showcase the the strong link between the indoor-outdoor through all that subtle transparency and glass. The best way to do this, is in a Dawn/Dusk mood along with a mix of warm / cool colors that creates the perfect contrast and scenery.
The whole process was done mainly in Autodesk 3Ds max ! but only that cannot suffice ! I certainly had to use extra plugins to make all the greenery in the environment like forest pack. That plugin will do wonders with few clicks !
At first, my client was so happy with the results! And after testing and tweaking few things, we got the final image and it was worth the effort and sweat! I got some nice comments from many people but what is more important is criticism.
Always be passionate about what you do, because only that will boost your creativity !