Bartosz Ferments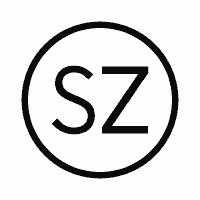 This is a brand identity and label design for my own, home made fermented food products. I've been brewing beer for good couple years. In the meantime I got more and more interested in fermentation in general. At some point, being a designer, I decided to create labels for them. Partly because I just wanted to do that and partly because it's always nicer to receive a jar of pickles with an unique label.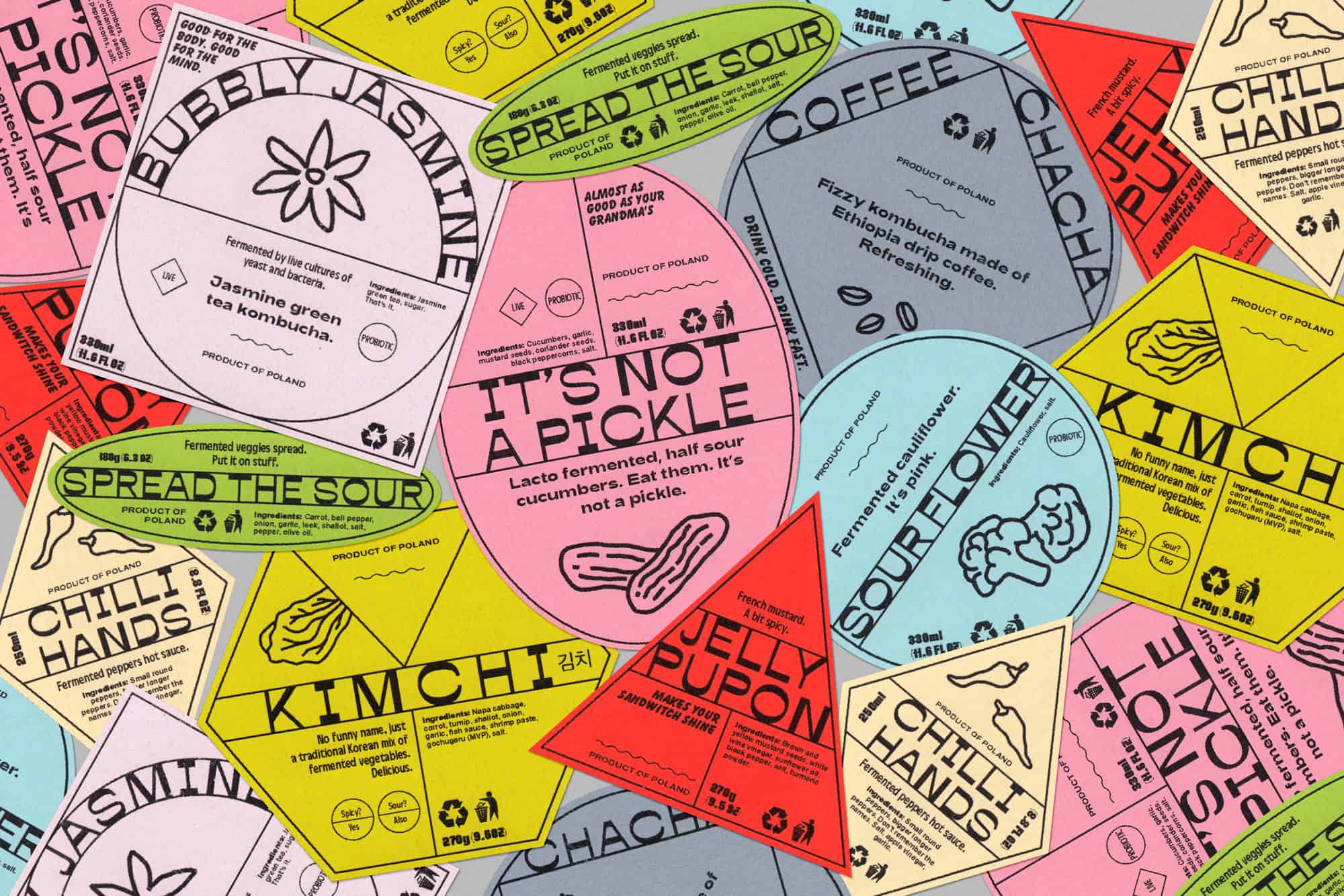 This is a fun project and I wanted the labels to be also fun. As for materials I knew I wanted to print labels on my monochrome laser printer so to differentiate them from each other I used colored paper. I really like using that printer in my everyday work as it's quality is far from perfect and it gives that worn, rastery look to the prints.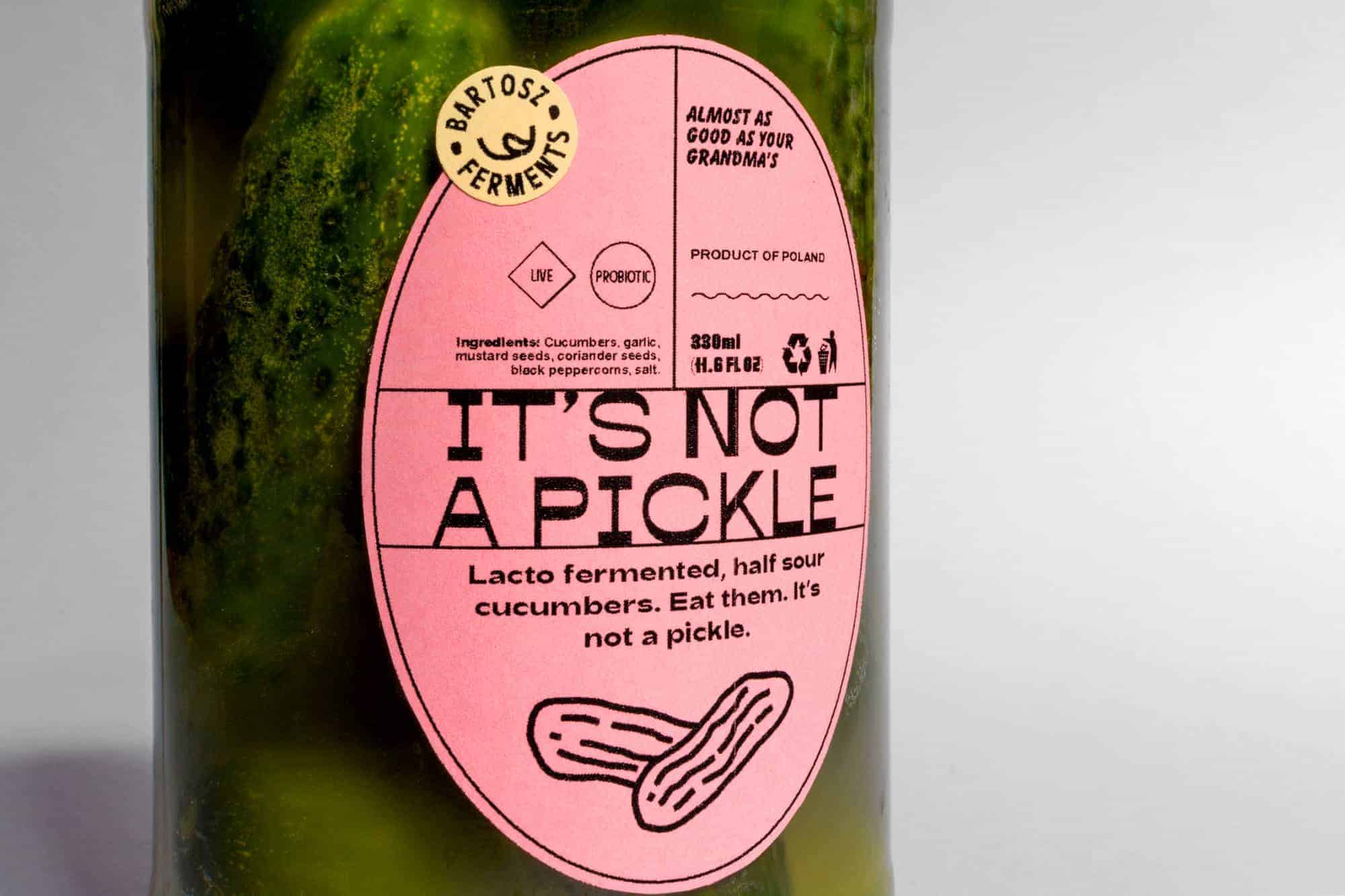 I used Indesign to create labels and Photoshop to draw the illustrations. First I had to take into consideration the container, was it a big jar, small jar, a bottle etc. Then, knowing I wanted to make each label different shape I started to experiment with various shapes and sizes. At the same time I've chosen couple typefaces and drawn the illustrations. To make the packaging more unique I decided to couple each label with separately printed logo in a small circle.
The response was super positive and this is my most popular project to this day. It's been featured on Behance, numerous profiles and websites, among them on The Brand New. It even got selected by them as one of the best projects of the year which was a huge deal for me as I've been reading it for more than ten years, every day.
Start fermenting your food. It's super fun.