Bathroom Renders
This project is an activity carried out within Ander Alencar's "3D Training Office" course, where part of the creative activity, consists of proposing a bathroom of its own design (Image 1). For the personal design, i was inspired by the bathroom of the project called "Bilinga Beach Abode", in Australia (Image 2). I took the main materials, the turquoise tile, the white tile, the gold metal, and the wood of the furniture, and accompanied the idea with a microcement, bathroom equipment, and decorations.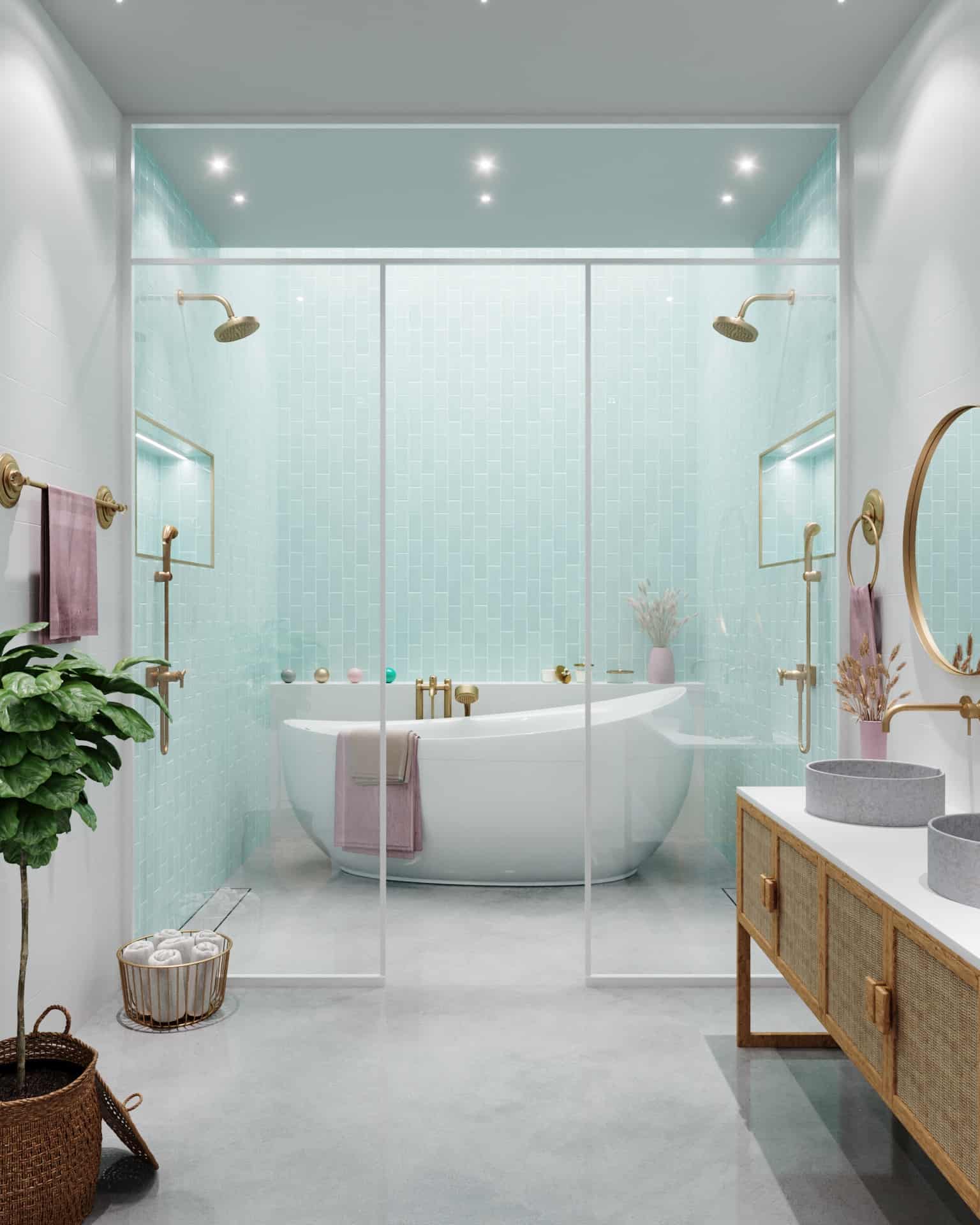 The original activity of the course consisted of modeling, composing, lighting and materializing a bathroom from a real photo (Image 3). From this proposal, with lighting in overcast mode, we transform it into a night scene or blue hour mode (Image 4 and 5)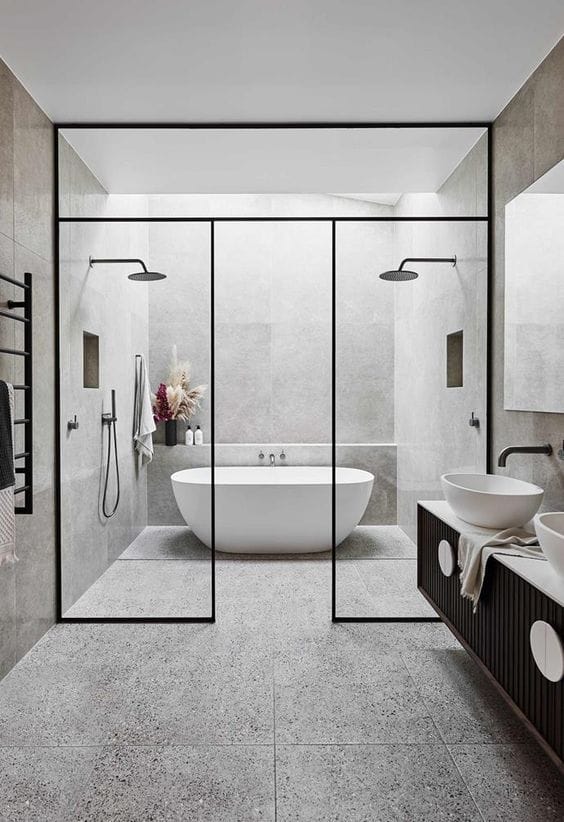 The programs used to develop the images are 3ds Max and Corona Renderer.
With this work I was able to learn and understand how, in the same physical space, the intention and the sensation of it can vary, with the simple change of materials. This highlights the importance of architecture and interior design in achieving design goals.