The Batman v Superman project came about when Dean's buddies over at the art collective Depthcore challenged him to do a movie poster for it. His own personal challenge was to play with perspective, atmospheric effects and further explore his halftone techniques. Dean's illustration work is focused on screen print friendly designs, so it is a constant challenge to create detailed imagery with minimal colour palettes. He thinks overall, the project came out well, but he's still a little unhappy about how the halftones look, but this is the curse of any artist and is what drives him to do better with the next piece.

My main source of inspiration was the first official trailer that was released by the studio, I took a lot of cues from that including the colours I should use and the general tone of the piece. Apart from that, I just sat back and thought for a while what I would like to see in the movie and the kind of camera angles I would expect, and then began to work out the composition. The Batman power suit is barely visible in the trailer so I had to make that up as I went, for this I took inspiration from the long history of Batman comics as well as just letting it develop naturally. I find that my best work comes when I just get into a groove with it and treat these posters as an interpretation rather than as a strict representation of existing designs.
-Dean Falsify Cook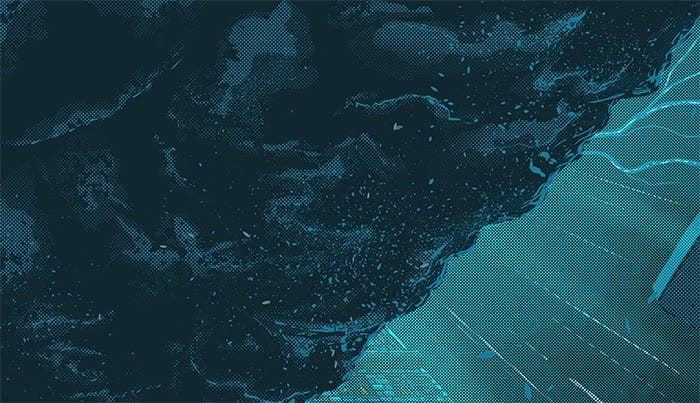 The first artist to blow me away as a young boy were Dali and Giger, and a bit later Moebius. I have those guys up on such a high pedestal and they achieved what I can only hope of achieving, my personal bar of satisfaction is very high but I see this as a good thing because I want to push myself as far as possible, just like my idols did and I cannot settle for less no matter how long it takes me as I am in it for life. As for modern day inspiration, I really like the techniques of all the artists at Mondo and I have learned a lot from looking at those guys work, I hope one day to be a part of that great experience.
-Dean Falsify Cook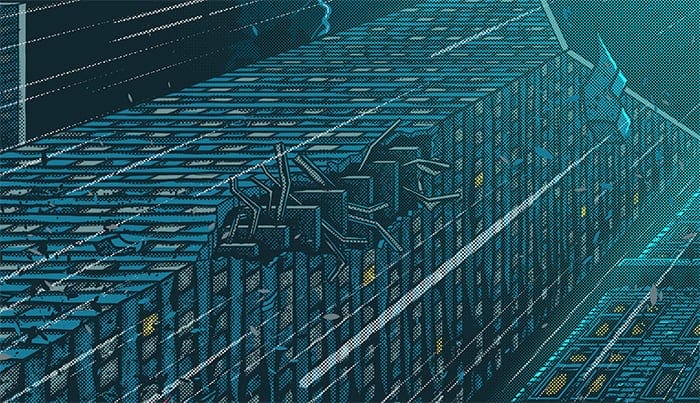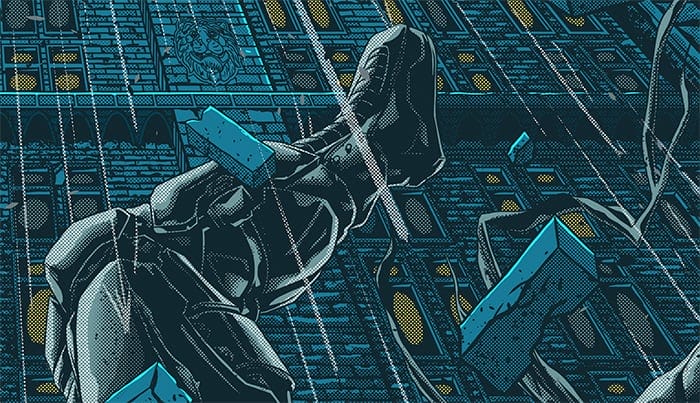 For my personal work, I don't look at digital art for inspiration but rather read books and watch documentaries about quantum mechanics, ancient gods, history and just about anything really, I have a very curious mind and I have a passion to learn as much as I can. My concepts are all born from this pool of knowledge I have built up over the years.
-Dean Falsify Cook
For any aspiring artists I would advise them to look at the work of other artists you admire and learn from them, it is ok to combine different aspects from different artists to create something new, but don't' fall into the trap of only having one source of inspiration because then it is just copying. I'd also say that once you have worked hard, developed your techniques and are getting work through the door, do not forget the true purpose of art which to me is to be able ti explore who you truly are, this is like a superpower only us creatives possess.
-Dean Falsify Cook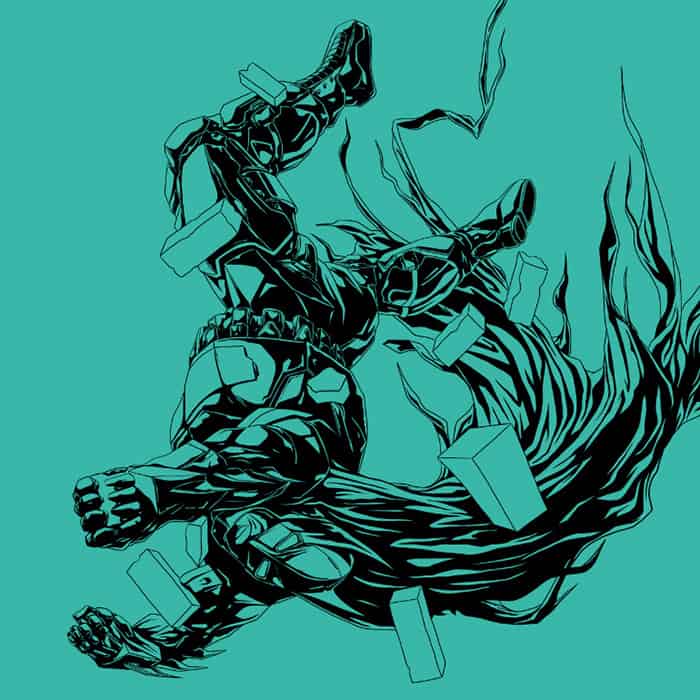 There is nothing wrong with making money from your skills, we all have to do that and adapt to make it happen, but I feel its a great opportunity that is missed when it is all we ever aim for. At the end of the day we are all conscious entities here for a finite period of time, so whenever we can we must use our skills to tell the world who we really are, in my opinion we cannot truly do that following a brief. It is these experiments that I believe lead to the greatest contributions in society and so shouldn't be overlooked, and is something I am definitely striving for but it takes time, so be patient!
-Dean Falsify Cook
TEAM BATMAN OR TEAM SUPERMAN?
*Drumrolls* Team Batman. Although in reality Superman would crush Batman in a nano-second, I am not a fan of Superman as he is too one dimensional and good, I like the complexity and ingenuity of Bruce Wayne so I have to bang his drum 🙂
-Dean Falsify Cook
About Dean Falsify Cook
Dean Falsify Cook is the owner/creative director of SonarFates. He's a self-taught illustrator with over ten years experience in many creative disciplines, however in the last four years he has dedicated himself to illustration as crafting visual narratives is the thing that drives him get out of bed in the morning. He believes in working until your hands bleed, feeding your head with as much knowledge as possible to draw upon later, and to remix and reassemble the world through the lens of our own understanding. He have had the pleasure to work with clients such as Adidas, Nike, Cosmos Magazine, Arm & Hammer and a host of music and youth orientated clients. In my down time, I love to read comics, write stories and ride my BMX. See more of his work at Behance, Facebook or Instagram.