Our feature today is an ingenious piece of furniture and a graphic sculpture. This project is inspired by Scandinavian Design; a design that emerged in the 1950's, characterized by simplicity, minimalism and functionality. Read on and be amazed at how amazing the concept is.
This project was developed in a furniture design program at Danish Institute for Study Abroad. In this seven week program, we studied the history and fundamentals of Danish furniture design as well as the contemporary New Nordic evolution. I was taught the skills to develop my own design and build/produce my own prototype.

– Catherine Lee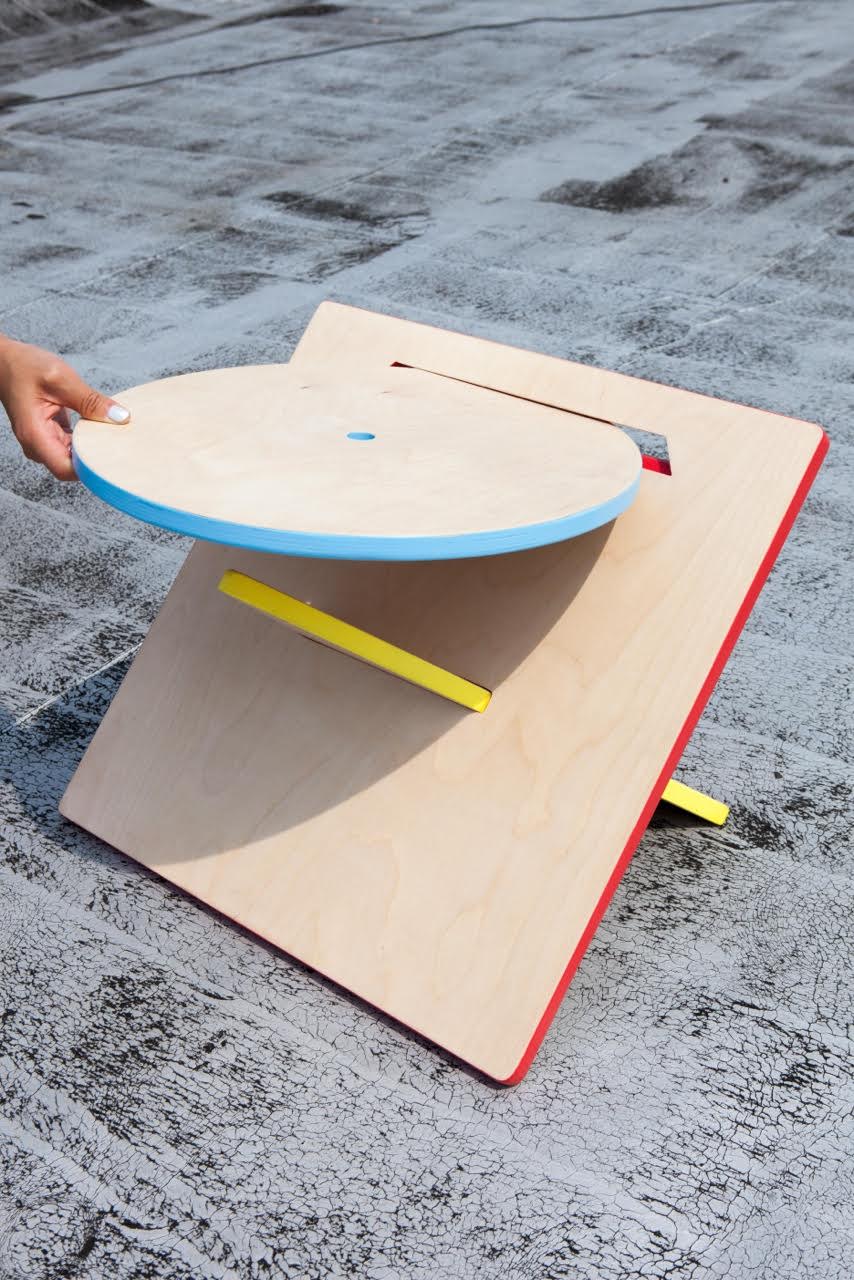 My main inspiration for this project was from the simplicity and functionality of Scandinavian design. I was influenced by Hans Wegner's Peters Chair that was designed for easy assembly and flat pack production, Verner Panton's Geometric and color blocked Vilbert Chair that was made for Ikea, and John Kandell's Camilla chairs, made in all the primary colors and hangs up for storage like the original shaker chairs.

– Catherine Lee
As a Graphic Designer based in New York, I wanted to create something that had graphic aesthetic, was mindful of small spaces, and functional as a chair as well as a simple graphic sculpture.

– Catherine Lee
\
The stool is made out of birch plywood and the shapes were cut out using a table saw and router. The angled slits in the square piece was roughly routed and then hand chiseled to get the exactly angles. The edges were then hand painted with SUGAR brand spray paint. It was soaped and sanded 3 times for the final finish. From the design process to having a functioning prototype, it took me approximately 1 month to complete.

– Catherine Lee
ABOUT CATHERINE LEE
Catherine Lee is multi-disciplinary Designer based in Brooklyn, New York. She had Masters in Science in Communication Design from Pratt Institute. From Graphic design and Industrial design to handcrafting leather goods, she enjoys exploring, mixing, and matching a variety of mediums and working in a hands-on environment. With clients as diverse as American Express, NestSeekers International, Lululemon Athletica, and Xtend Barre, Catherine has a broad range of knowledge and experience working in various professional and creative environments. She is continuously seeking new opportunities and challenges to expand her knowledge in the creative field and to provide excellence in design-related services to clients.
See more of her artworks in Behance.