Berretto
The Berretto project is a set of accessories for hotelware. It focuses on the relationship between form and function and how they both create a viable atmosphere for product success.
In order to obtain a more complete and efficient response to the problem, the project is born with a "set", a set of pieces capable of opening the range of use options. The communication between parts and the ability to reconcile them in the same real panorama, thus concentrates endless opportunities for the final consumer.
The pieces of sober and smooth lines guarantee the simplicity and elegance of being able to integrate in any environment and situation, a characteristic that becomes vital to this sector, given its need for diversification. The Berretto set aims to give an efficient response from the presentation of small entries to the integration in a complex set of meal.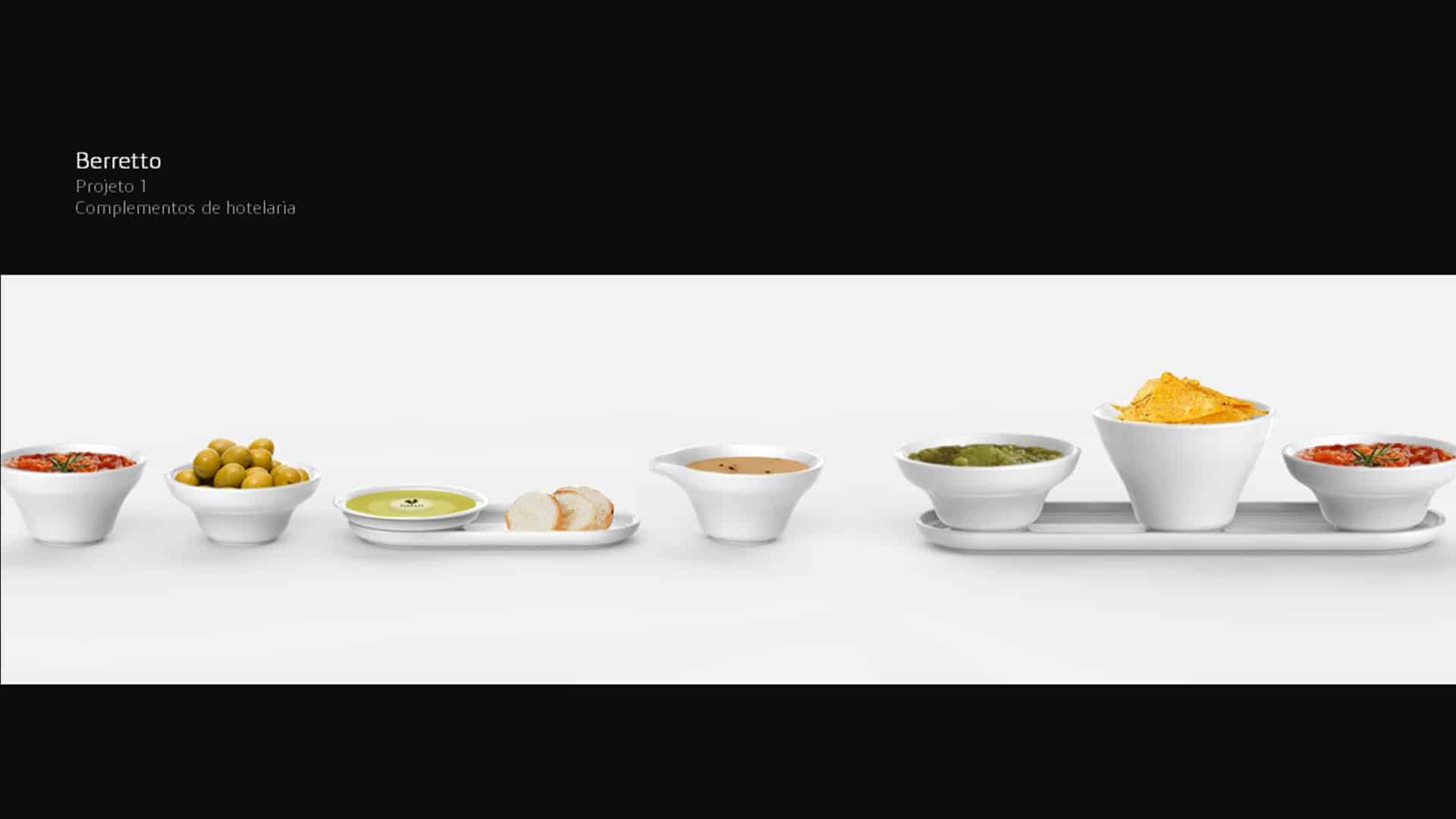 This project was done in the curricular internship of the master's degree in industrial design. The company SPAL Porcelanas SA, based in Alcobaça, Portugal, hosted this stage and this company has the rights of this project. The company presented the challenge and being a major producer of porcelain worldwide, the material was already chosen at the beginning. All the design was worked through formal influences and the experience of the company's workers in cooperation with the designer.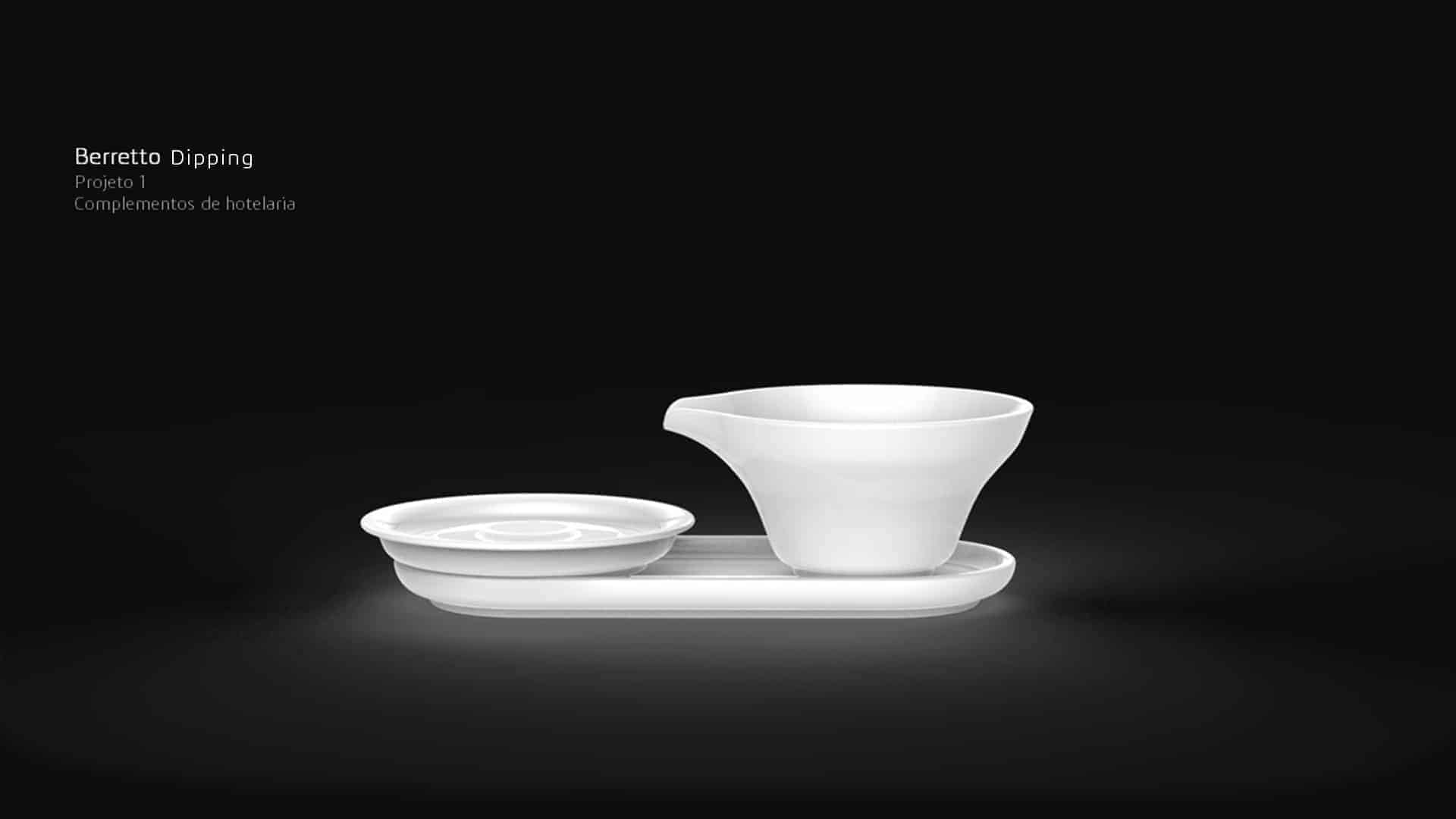 The project was divided into two parts. began in the university with the concept and all the theoretical questions and later in the company with the adaptation of the project to reality and successive prototyping. software tools such as SOlidWorks and Keyshot were used to obtain final simulations of the desired reality.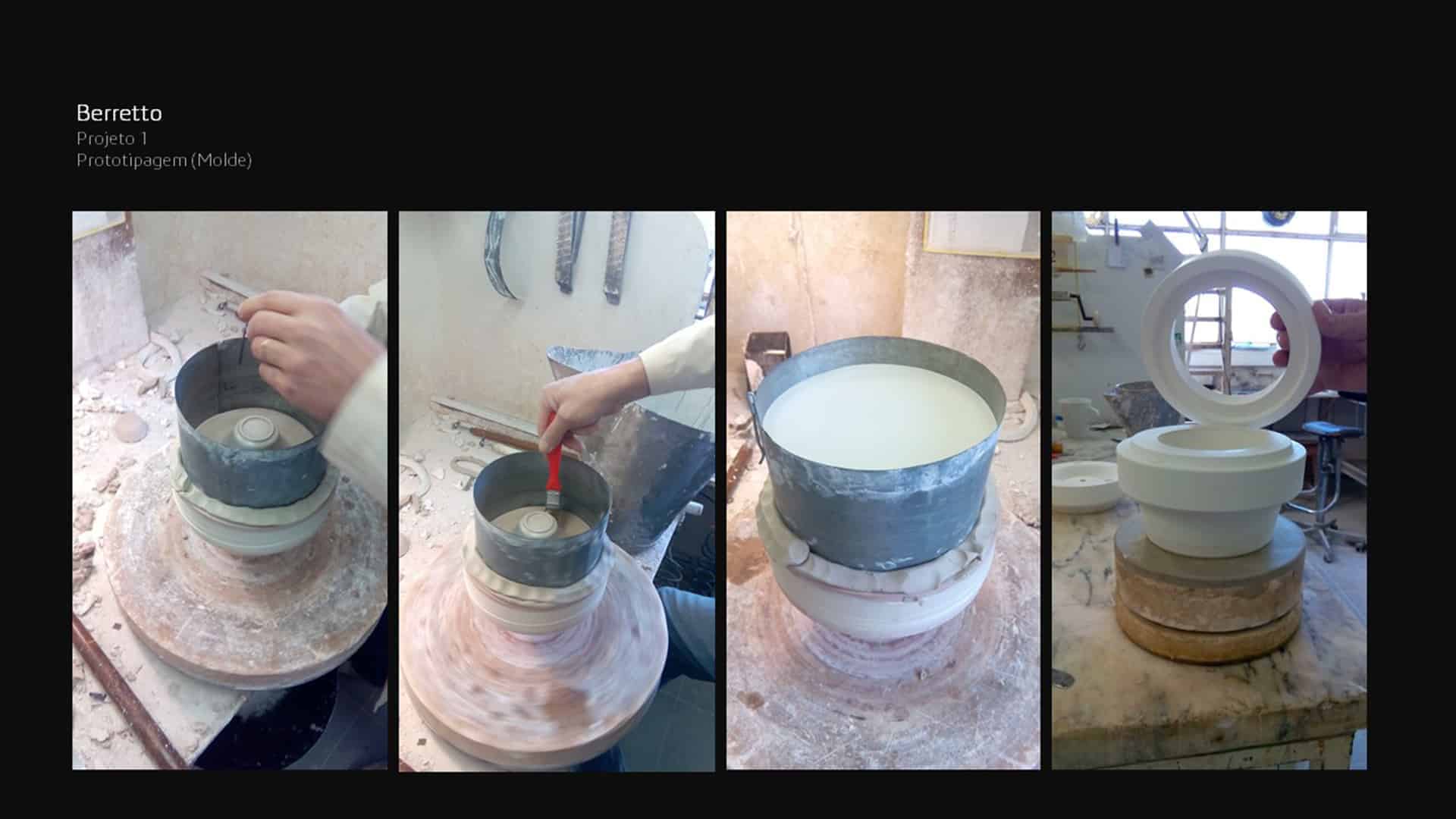 The reaction of the people has been positive, being a dynamic and innovative project in the hotel sector. I learned a lot during the whole project and especially during my experience in the company, with the knowledge of the entire production process and techniques.