Beyond The Red Forest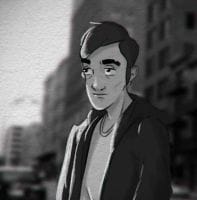 This is a very very personal concept art project that i made in November of 2017. In fact is a remake of an other project from 2016, but "remastered". This project basically summarizes everything I learned from digital illustration in the last 3 years of work.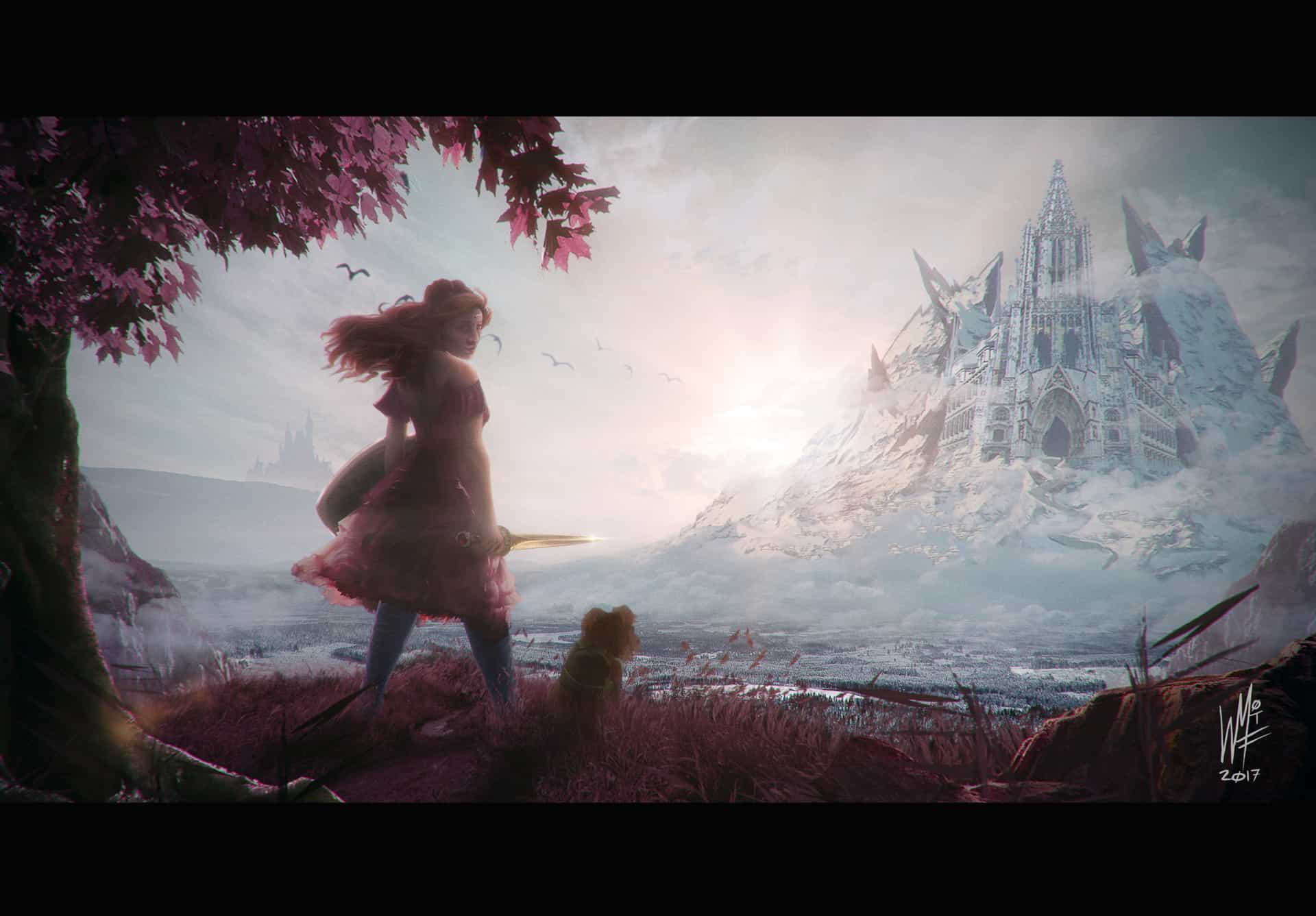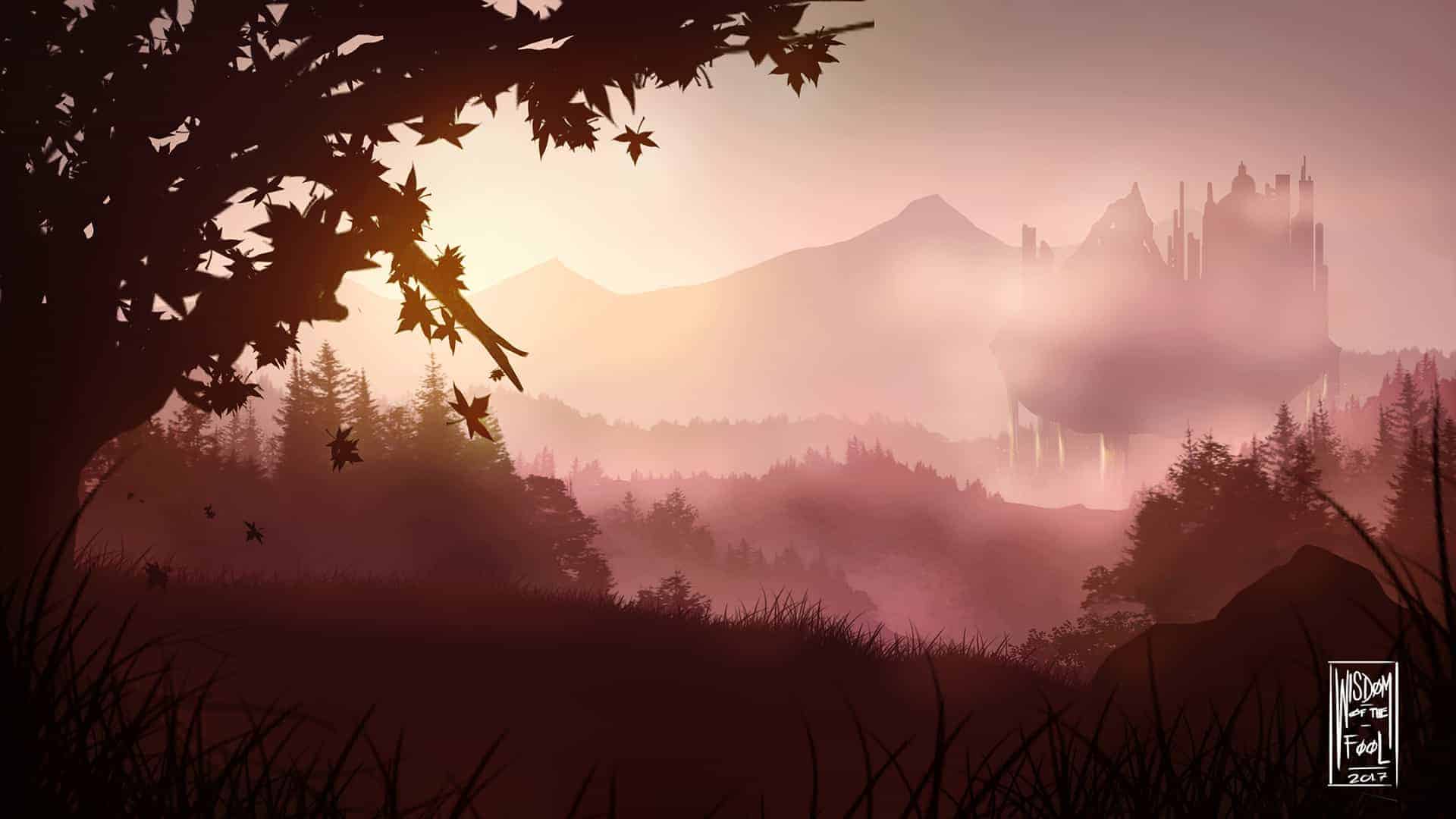 The idea for this project came in two parts. The first is the character, the first time I drew that character was a fan of adventure time that drew for a very beloved person. You can still see traces of the fanmade on the sword that she carries in his hand very similar to the sword of Finn and even in the ice castle lol. The second is the scenario, the concept of the red forest is something that I have been dragging my illustrations and stories (in my graphic novel projects) for some years, I saw it for the first time in a dream. The castle in the background I tried to do as if it were a floating castle but it did not work out as expected, and I decided to put it on a mountain, once again remembering the castle of the Ice king.
For this an almost all of my projects i used Adobe Photoshop CC and a Wacom Cintiq.
Already with the idea of ​​what I wanted to capture in mind, I made some very free sketches in my sketchbook to decipher the composition. Once with the composition, I started by setting the stage. For this I did an exercise of very simple atmospheric perspective, to measure the size of the character and the castle in realation to the distance between them. Then using techniques of Matte painting and phothobashing, to give it that realistic look. As I said before, first i try to make the castle like a floating island, the problem with this first approach was that because of the composition, for this floating island to work, there should have been an incredibly huge distance between the plane where the character is and the flat where the castle was, losing a lot of detail, which I did not want. Then for the character I did the sketch and I digitally painted it in photoshop, adding some textures in the dress, and a bit in the hair.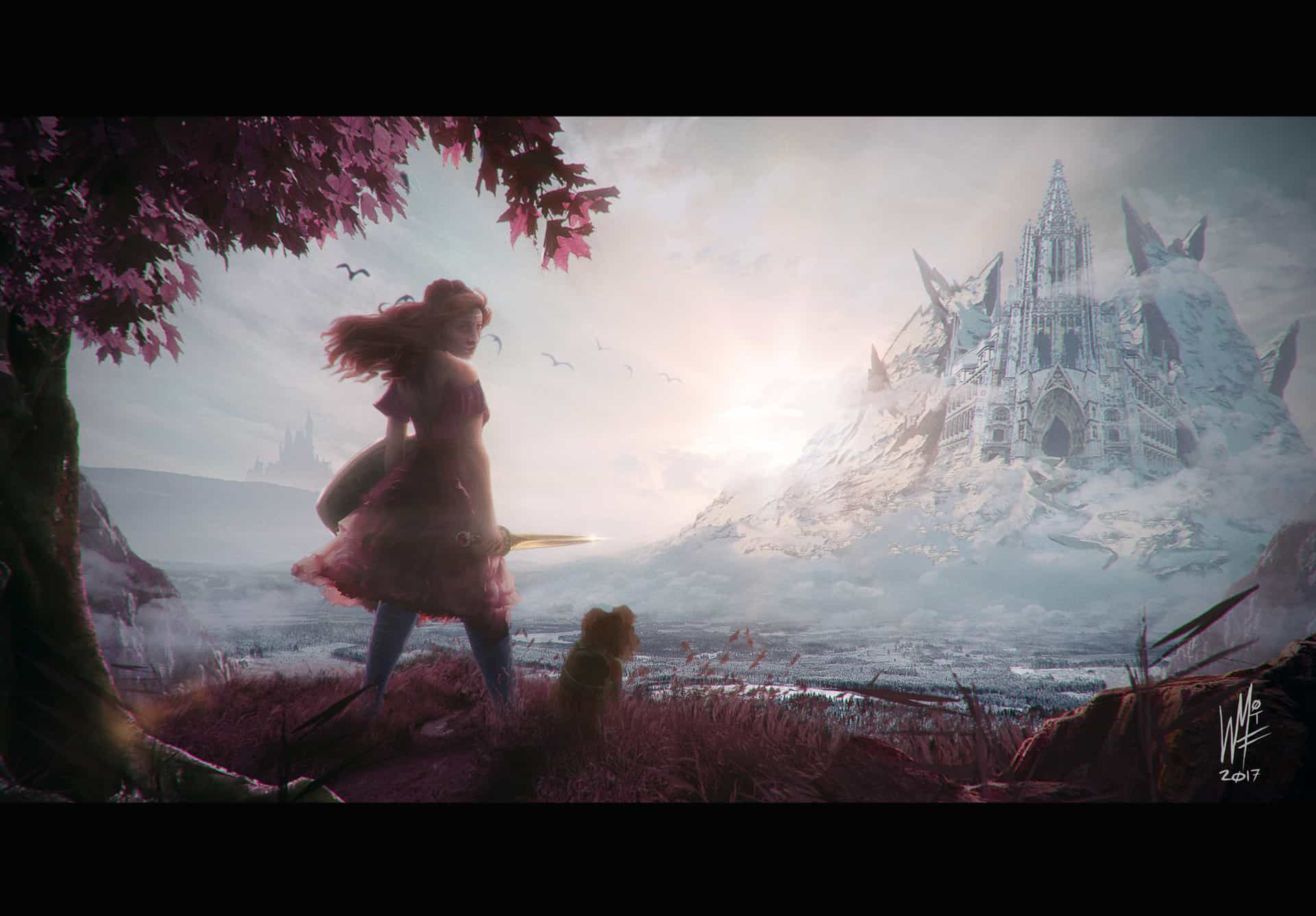 In general, this illustration had a good response, at least in comparison to my other works. I loved working on this project, it took me a lot of time to do it, but take the necessary time (about 20 hours of work), make mistakes and correct, do certain things over and over again, until every detail looks like you want it, until the dream you had it's in the monitor, it's completely worth it.
Also you can see the video process on my behance page and the first version of this illustration (made two years ago) on my DeviantArt.
You can find me on:
Instagram: @wisdomofthefool
Twitter: @WisdoOTFool
Facebook: /wisdomofthefool
DeviantArt: /DanielGod17
Thank you!