This project was born with the intention of establishing a beginning of the value of textile design, and also reflects minimalist elements that bring simplicity and elegance towards the product. For a few years I met a Costa Rican designer who was captivated by the delicacy of his work and I also had the chance to talk a little about his career.
In the middle of the year 2018, Daniel Moreira died due to illness and, curiously, the essence of him remained in the pieces that he himself had made during his career. From that moment I knew that behind all a designer what always stays alive in addition to his memory is his legacy of products.
Therefore, I wanted to take the concept of rebirth of the Phoenix and turn it into my opening to the world of fashion nationwide.
The idea stems from the sobriety that exists in relation to the black and elegance of Phoenix, we all know that this couple get along very well. During these years, black has become a faithful co-worker.
I consider this style very symmetrical and minimalist, this appears unintentionally when I start with the design and preparation. I usually work with a work team that helps me to elaborate the pieces and also to explore about simple methods in cuts and seams.
The materiality was worked with top quality fabrics and adapts to the climatic characteristics of the area.
With this part, we only worked on the Ai software for the theme of idea representation. But hey, it starts with the drawing and then goes to the program to observe details of color, size and materiality. Then the idea is printed and exposed to the work team that is made up of a tailor and a seamstress. Hence begins with the purchase of fabric and clothing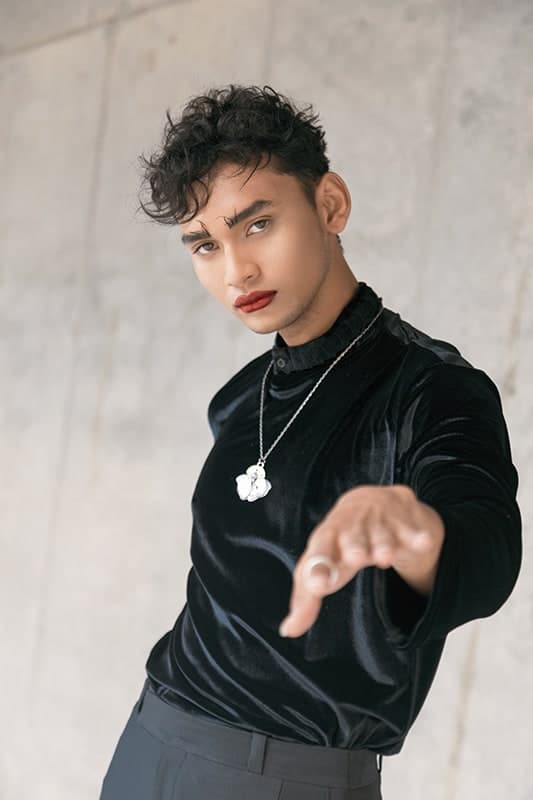 This project has only been exposed on a short catwalk and the reaction of the people who had the opportunity to observe it were positive. I also received nice comments from the photographers when they gave me some photographs of the moment.
The idea is to expose this work at some point in the city to generate that debate of textile design and then at that time it would obtain more criteria. And of course, the experience of making this whole collection was beautiful in every sense of the word, I am very much in love with my work and everything that involves doing this work.
See my case, I am a recent graduate in architecture that nobody has wanted to hire me for the simple fact of not having work experience and I have been able to make montages and exhibitions in the world of fashion. And I want to do it for all my life