Definline Studio's co-creator Yarko Kushta have always wanted to live in a big loft like this project. In CG you can create your world everything and basically everything you can imagine. Yarko's "Brooklyn NYC Loft" won the 3rd place in the Evermotion Challenge 2015.

It was a great chance to create something that I like and introduce in Evermotion contest Whole Lotta Loft. I imagined a portrait of an artist living and collecting vintage stuff in an art loft located NYC Brooklyn, so I started to search for furniture from mid century images over the internet. And there are so many great stuff – in design, apartments, packaging loft details that we can bring and put together in one apartment.
-Yarko Kushta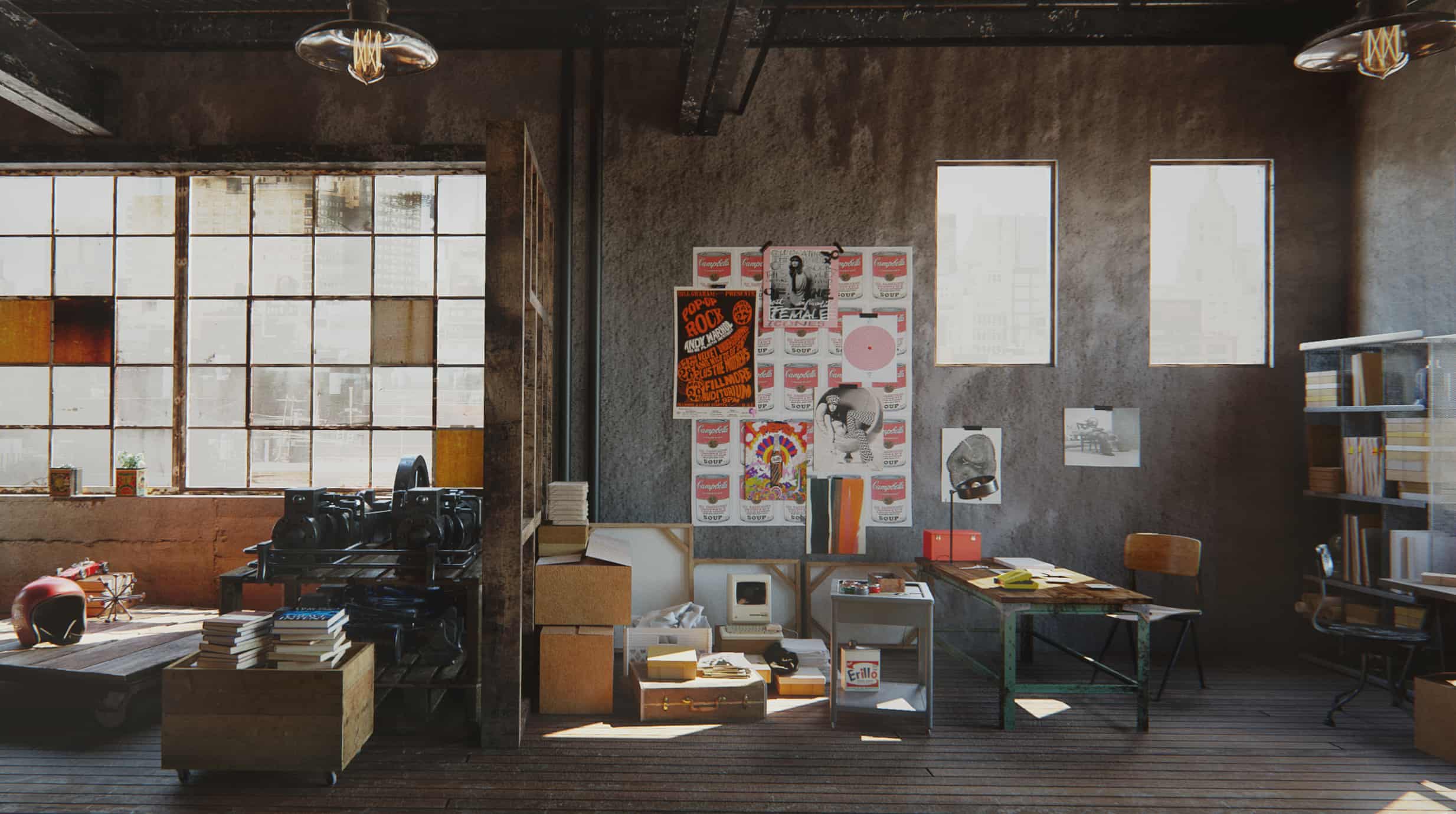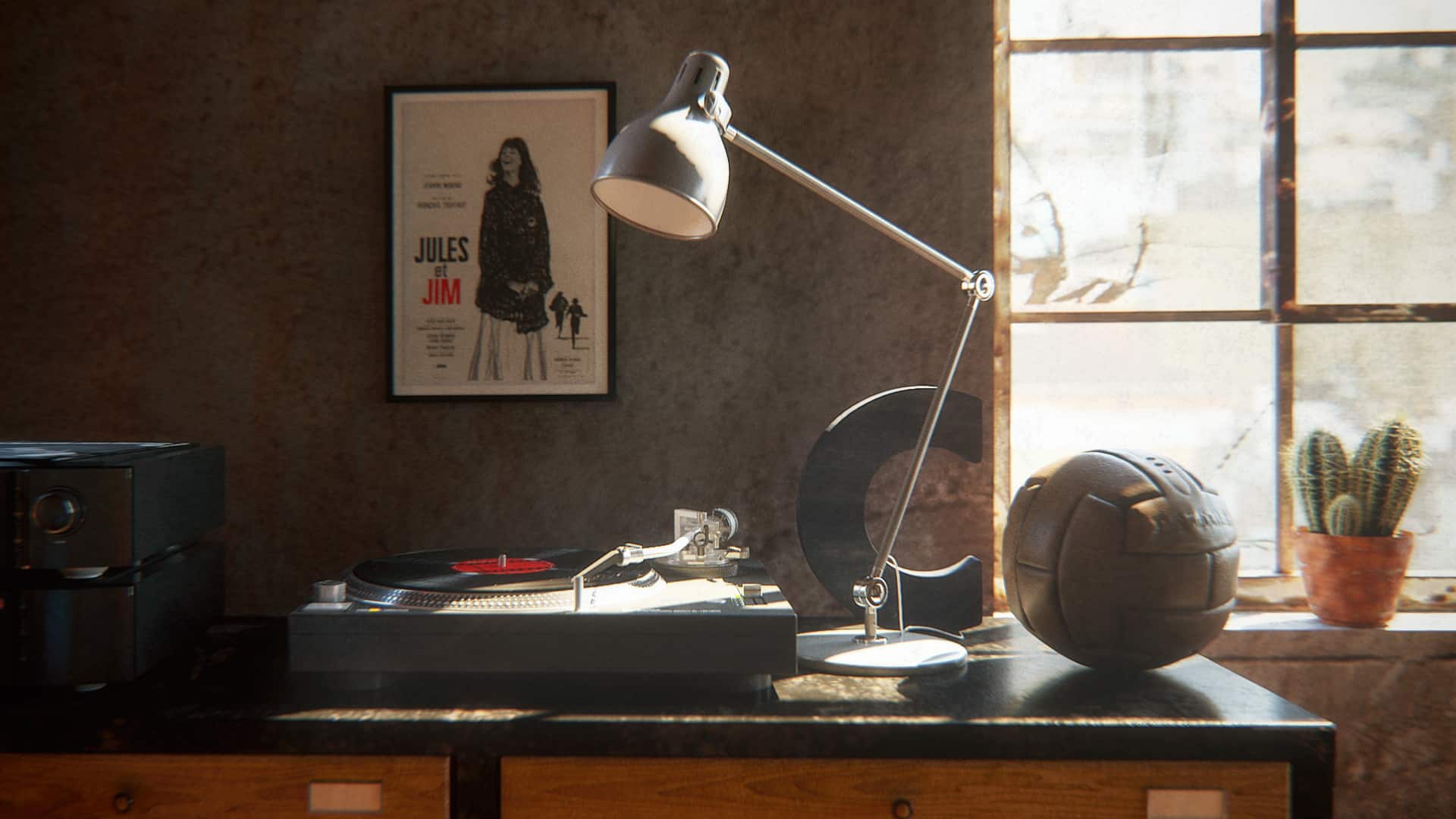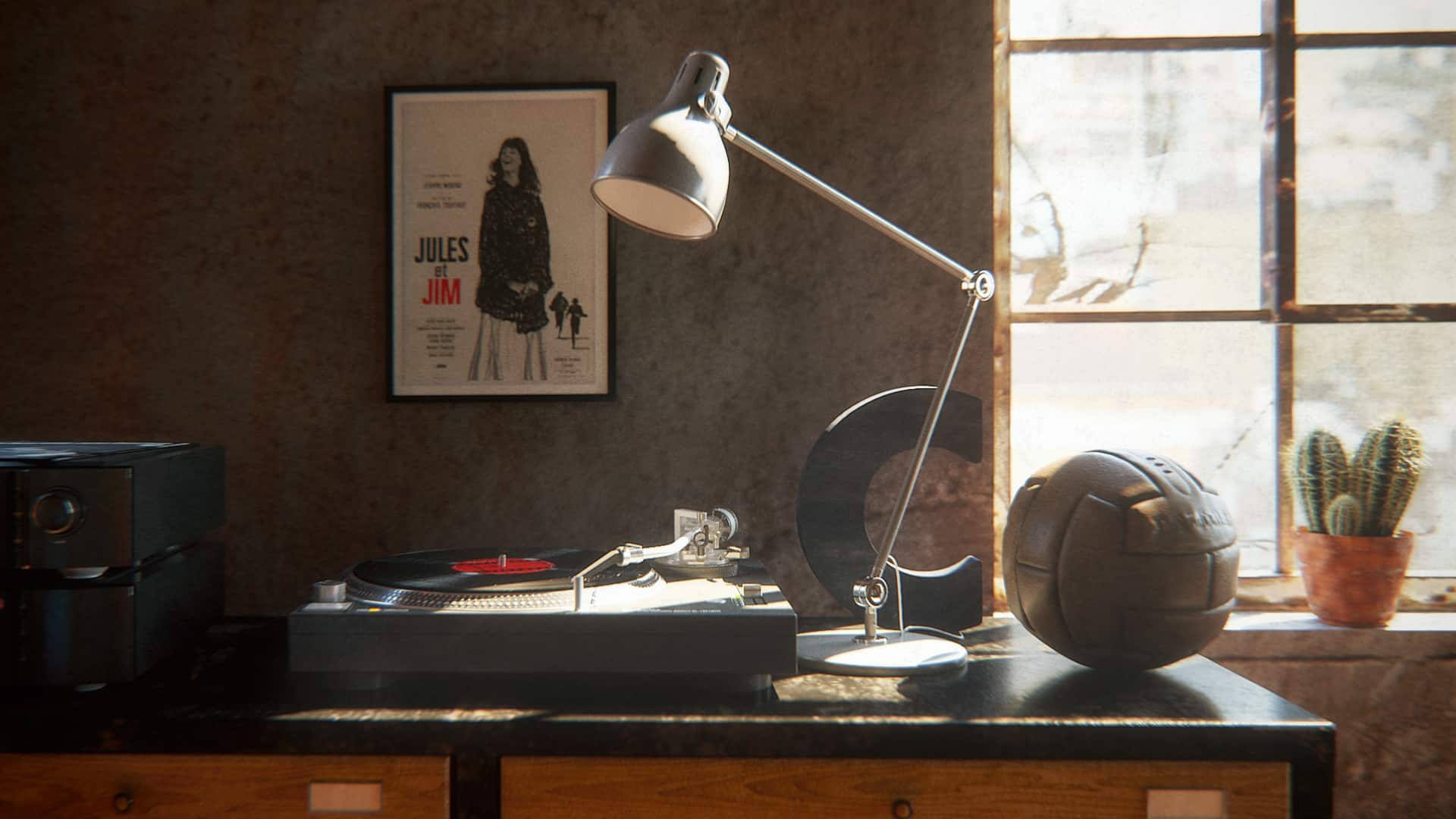 Vintage stuff from 60s and 50s inspires me,I really like collecting vintage things like vinyl records, books, old dc comics, vintage art posters, cloth; not only because it is trendy and popular in the hipster modern day but that's really the kind of thing that I really love. Every time my friends or people bring me an old records or other vintage stuff from over the world I love it.
-Yarko Kushta
I remembered one day that I found a book called Twenty Minutes in Manhattan of Michael Sorking. He as an architect and describes every part of New York. He described his every day walks from downtown from his Greenwich Village apartment through Washington Square to his Tribeca office. He described all the details – stairs, streets, buildings and also lofts. Woody Allens' movies also inspires me. I imagined an artist who lives in big loft in Brooklyn and started to create a big apartment. The interior, I took from an old factory interior with old raw details. Special art place for artist full of freedom.
-Yarko Kushta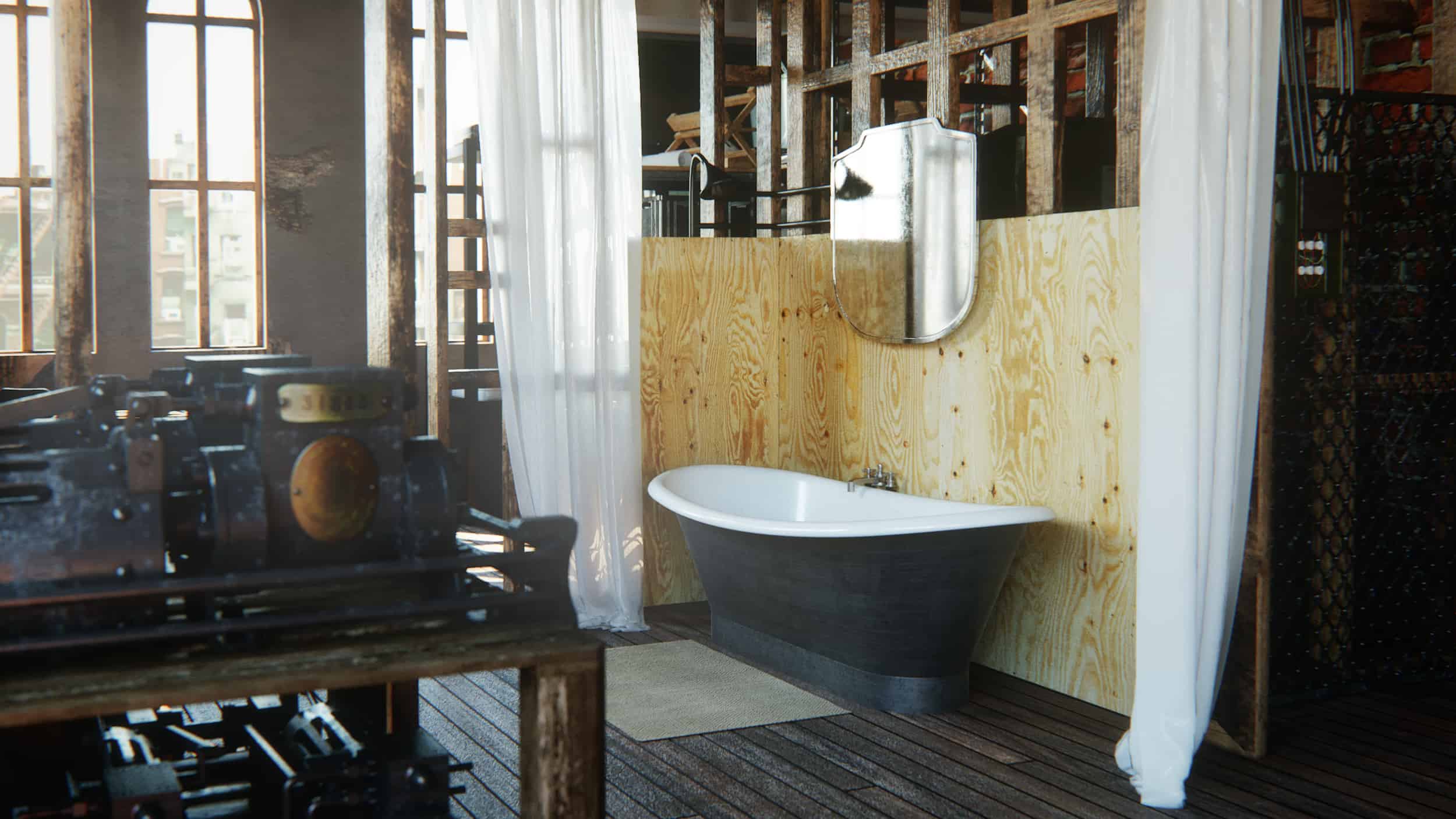 Main edge of my design is to bring together cg with photo realism and concept from my mind. It may be hard to explain but it's like an image in my mind into a cg image using corona render and 3ds max. Corona always gives a wonderful render result. Great lightning, overall work with shades it's king like playing a game.
-Yarko Kushta
I always say this to artists, "You can do everything by yourself, don't be lazy and don't give up". Every time when you lose, it means you are on your way. Don't afraid to make mistakes, and experiment with design, never deprive yourself to do what you like. Take a paper and pen when you're going somewhere and write your ideas. Follow your dreams!
-Yarko Kushta
About Yarko Kushta
Yarko Kushta is based in Ukraine, Lviv city. He grew up in art and family of artists, studied in Lviv Polytechnic University in Engineering Automation Technologies. Yarko also enjoy shooting with his film camera when he's travelling and doing research – from architecture to designing details of stuff that has concept. Few years ago, he established Definline Studio with his partner – a design studio specializing in arch viz. You can see more of his works on Behance as well as his website.