Brother Doodle
We live in Argentina but my brother moved out across the ocean, so whenever I miss him I doodle on our photos. It allows me to relive moments that we live together and at the same time experience and try new things.

Doodles don't have a structure to respect, they allow you to explore the space and as one makes them watch them relate with each other; as a result you get a new relationship between the content of the photo and how it fluctuates with the doodle. I like make doodles above photos in general, it's like giving the photo a new meaning because its not the same photo anymore.
These photos were taken by our mother in her beloved analog reflex camera, which accompanied us throughout our childhood. My father took the trouble to scan all our analog photos, and from there I was able to make a selection of them. Everything is trial and error, and that's the point. From Photoshop I illustrated the photographs with my Wacom tablet, until I found a result that I liked as both elements complemented each other.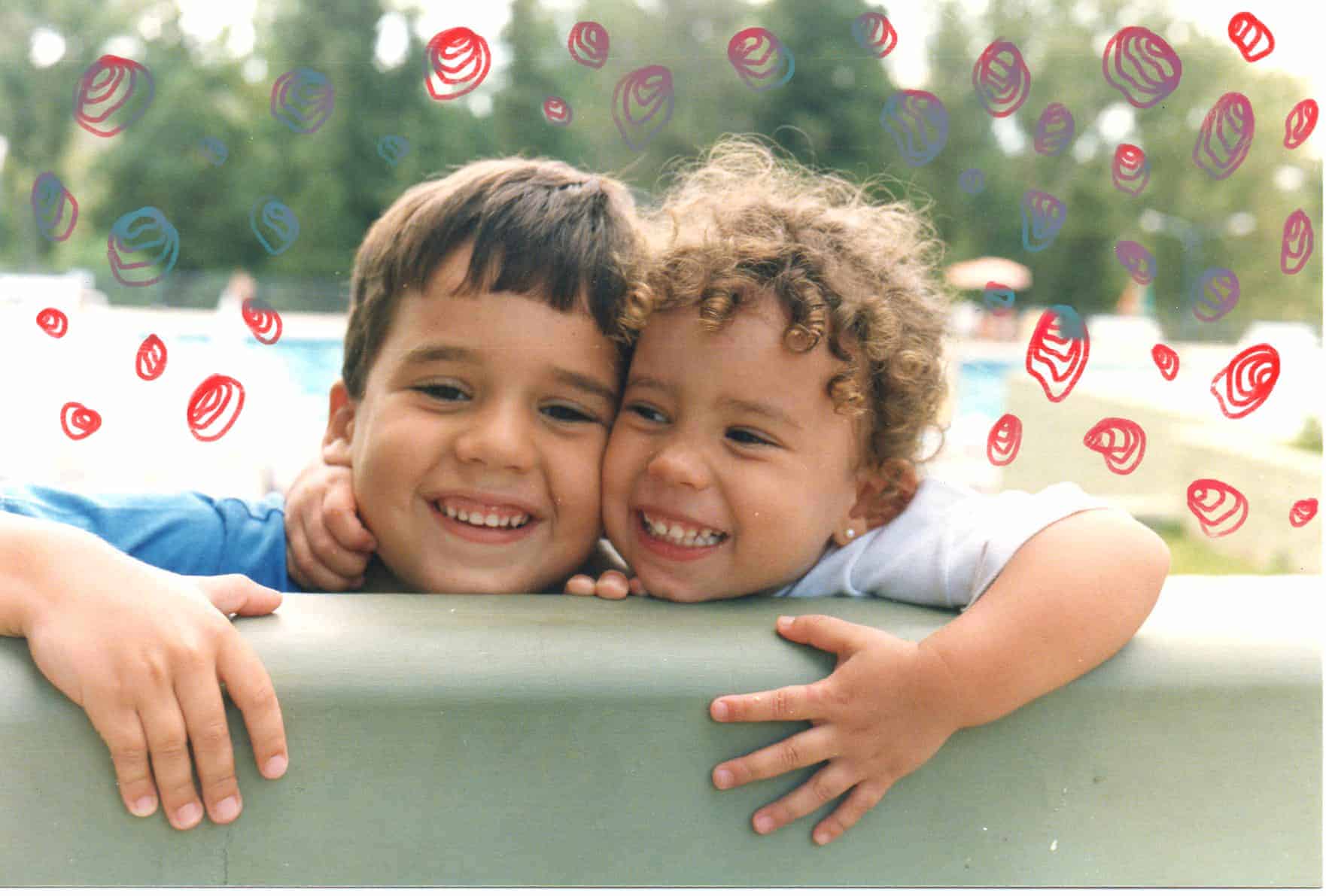 I received appreciations from people who I hadn't have contact in a long time. I guess we all have photos with someone we miss so everyone can feel identified. It's always scary to expose yourself, but it's always worth doing it.
Be adventurous and get out of your comfort zone!