BTS X SEOUL PROJECT : See you in Seoul Illustrations
In June last year, BTS and VISITSEOUL held a SEE YOU IN SEOUL collaboration to promote Seoul, Korea.
Giant Step Production selected me to produce a concept background illustration of J-Hope and SUGA.
At the request of production, I completed two concept illustrations that match BTS,
and the animation team produced videos using my illustration source.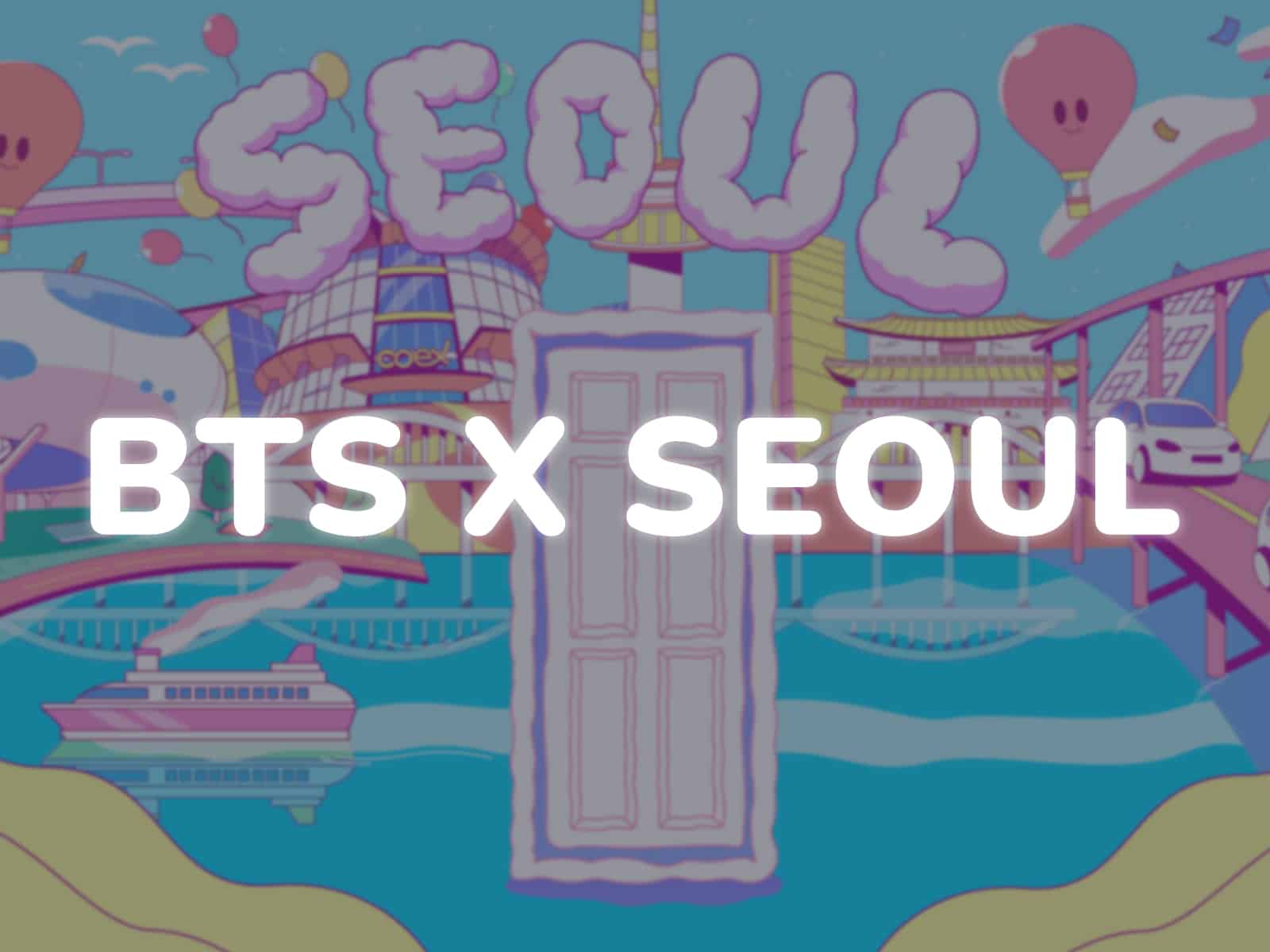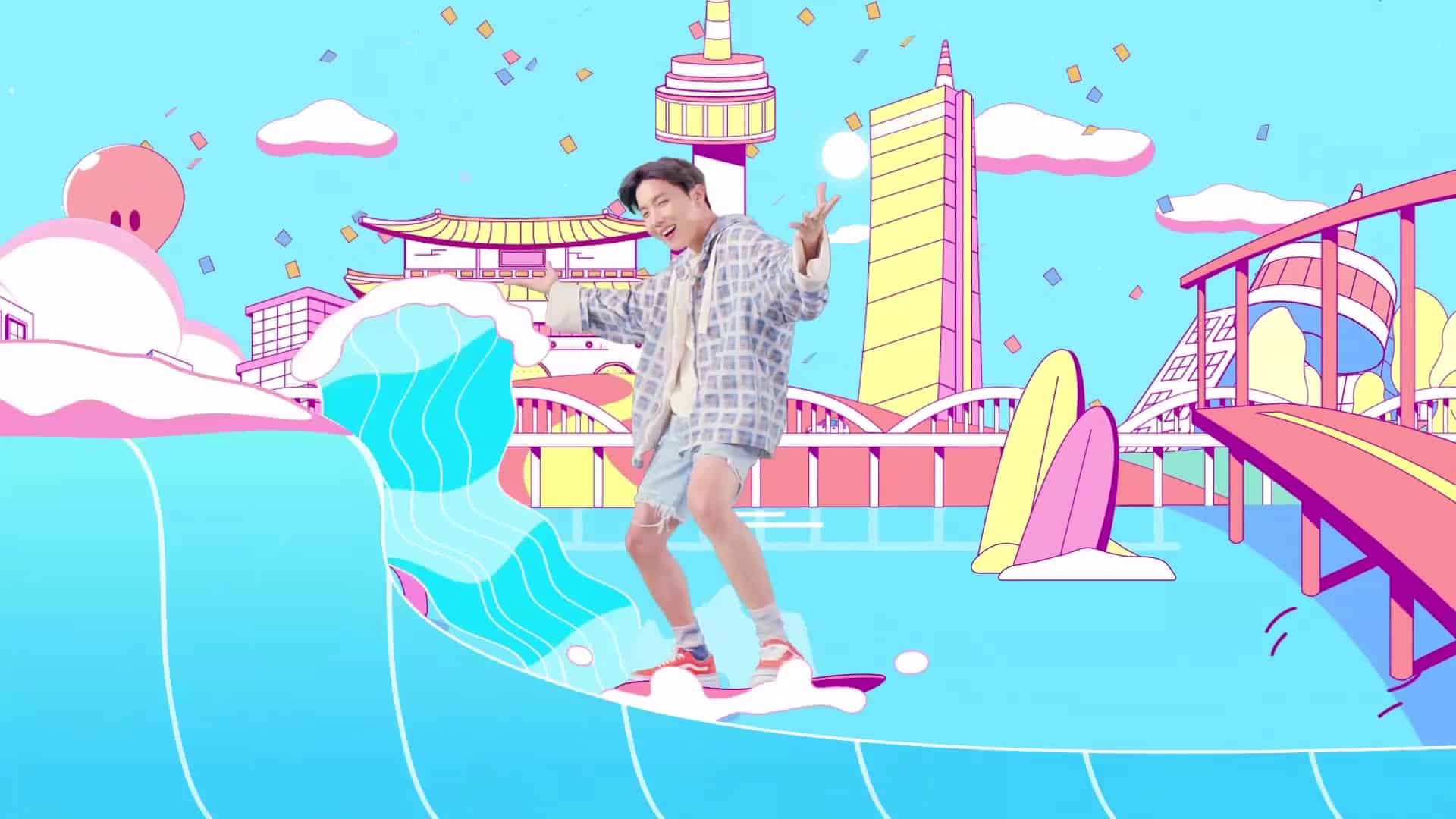 I've produced a variety of artworks so far, but I've had a lot of worries
because it's the first time I've ever synthesized my work with a real person.
Through a meeting with the production team,
we selected J-HOPE illustration's color tone as cool blue that reminds us of summer,
and SUGA illustration's was completed with a sweet and unique color.
Various Korean landmarks were reinterpreted in my style,
and the production team liked my drawing style, so they were very satisfied with the sketch :)
I participated in the post-production stage and checked the original video that BTS filmed for chromakey first.
And I was asked to draw landmarks in Seoul for the video,
and after drawing a sketch, I received final confirmation after several revisions.
I made concept illustrations using Adobe Illustrator and Photoshop, and the animation team added motion.
The schedule was tight, so all the work was completed in 3 weeks.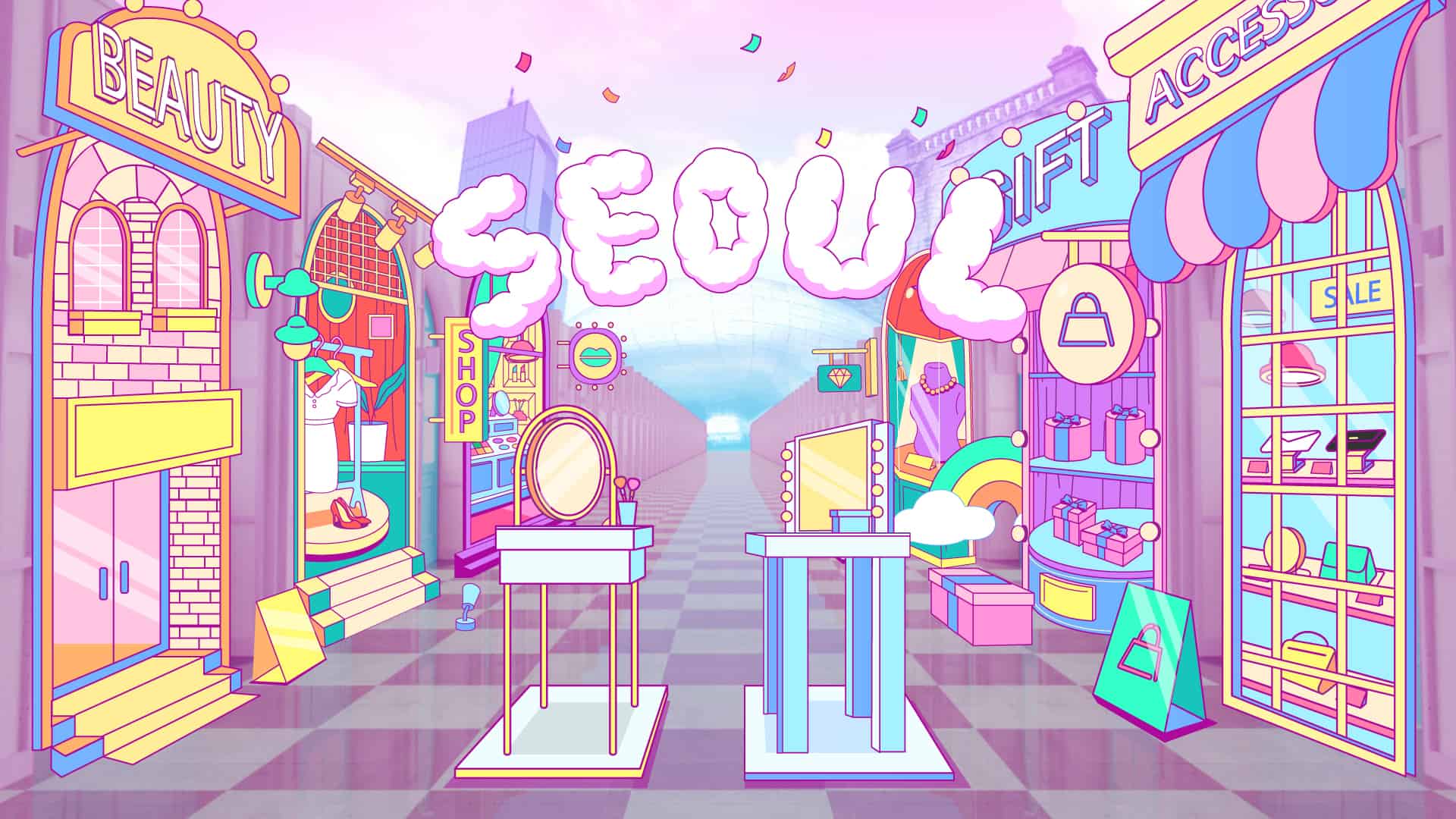 I think people's response was the best among the projects I've done so far!
BTS is a very popular group in the world and I like it, so it was an honor for me to work on it.
And while working with the animation team on this project,
I felt a great passion for the field of motion graphics as I saw my paintings moving vividly.
At that moment, I felt like the limit of my painting was disappearing,
and I want to show people various works using animation.
(If you are an animator who likes my painting, please contact me! haha)
Hi readers! Thank you for loving Smiley's artwork :)
This project was a great opportunity for me to work with my favorite BTS,
and I was able to find new possibilities for my work.
I want to inspire many people through my work through various projects. :)
I usually work on 3D illustration field, so if you're curious,
you can check out Smiley's work through the link below :)
Behance https://www.behance.net/bbanggeut35
INSTAGRAM https://www.instagram.com/smileyjo_35/
Thank you to the Design Ideas team for asking me for an interview :)