Bubbles
This project explores the use of various materials to create a lightweight, inflatable seating structure. It is a friendly bubble that lives in your personal or office space that you can hug and cuddle. It is low-maintenance as it is easily inflated and deflated flat for efficient storage purposes. Seating experience can be adjusted with amount of air pressure of inflatables.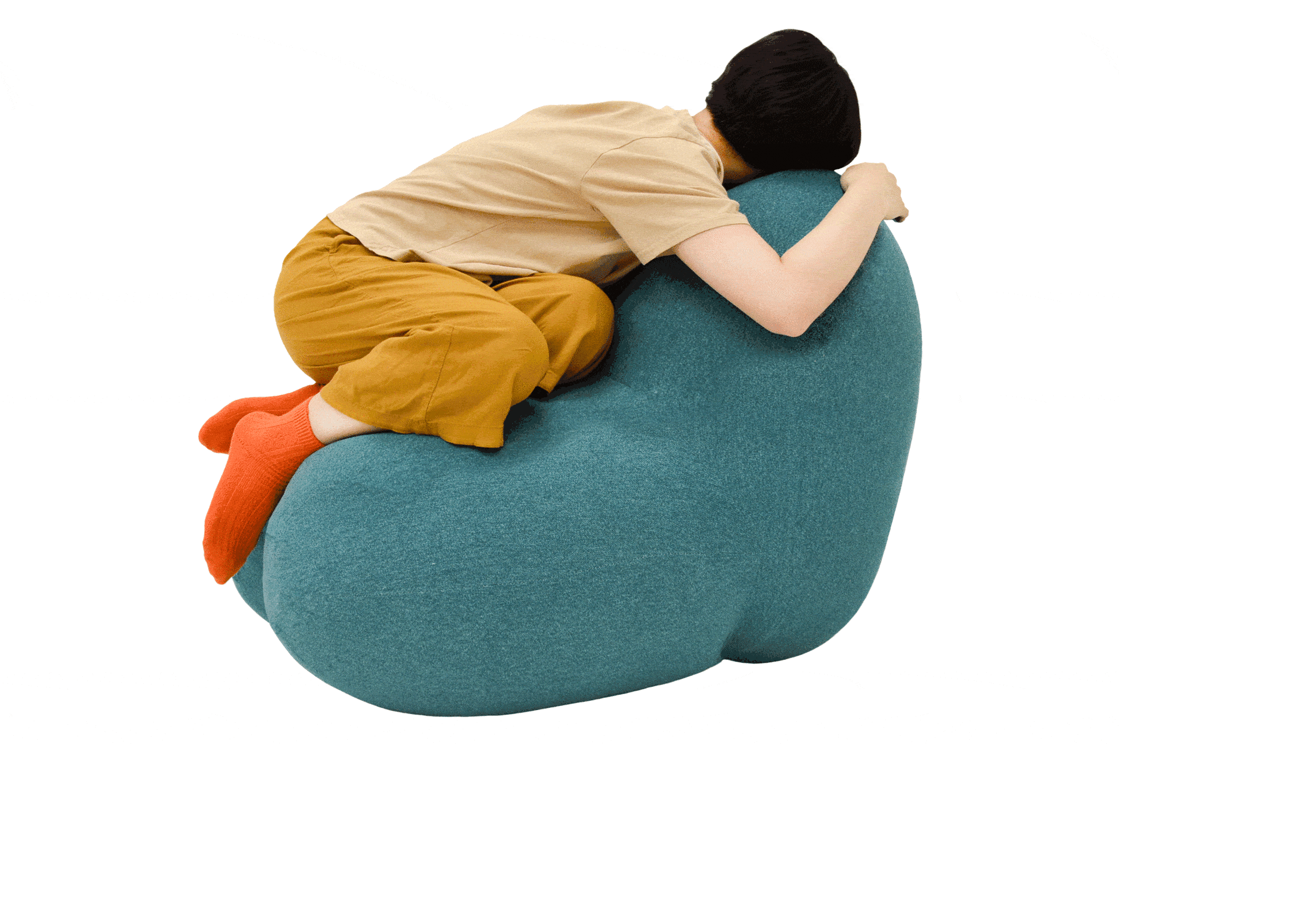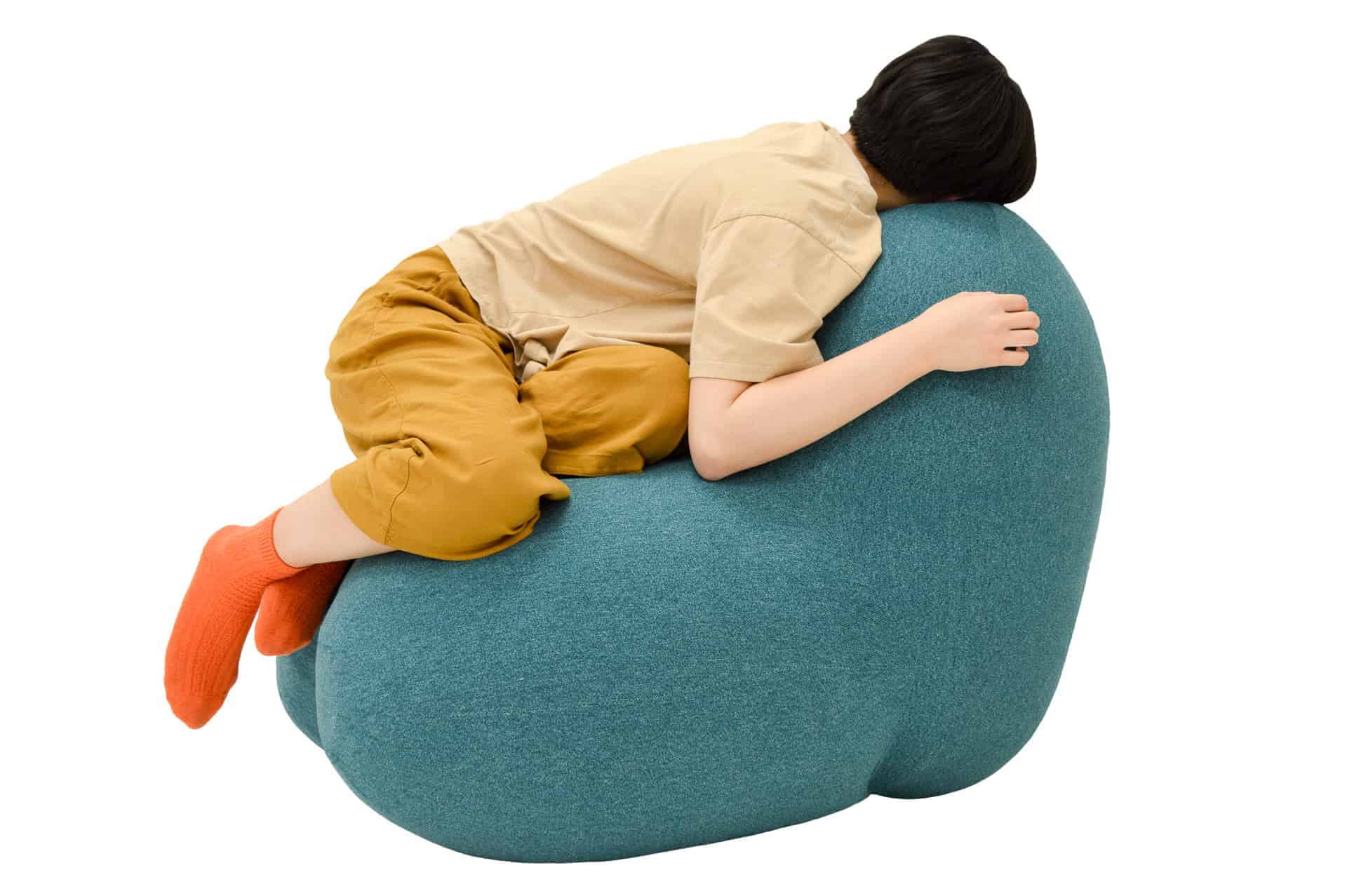 When faced with the technical limitation of creating an air tight membrane, this problem was resolved by using pre-made inflatables. Readily available in various sizes, beach balls were the perfect match. Four beach balls were used, each responsible of inflating a quarter of the entire surface. In order to combat the beach balls from inflating into spherical forms, they were restrained within a fabric shell where a webbing system restricted the fabric from stretching too much.
The design was first modeled in Rhinoceros, exploring various combinations of forms. Bubbles is four identical, simple, intersecting ellipsoids. The roundness refers the spherical form of beach balls, yet the individual elongated ellipsoids show a departure from its original shape. The sewing pattern was also derived from Rhinoceros, with a quarter inch offset for sewing the hem. A velcro opening with a matching cover is placed in the bottom where the inflatables can be inserted and removed.
The four beach balls created an squeaking noise when there were fully inflated and in pressure against each other. As a result, this problem was resolved by covering each inflatable with Dacron fabric, which helped eliminate the unpleasant noise and create a softer seating experience.