A series of illustrations by Max Komako on the theme of "Candy". In his works he combines feminine beauty with sweets and goodies. Girls are like food: appetizing look and smell delicious. Also, there are simple characters and unusual edible creatures in his works.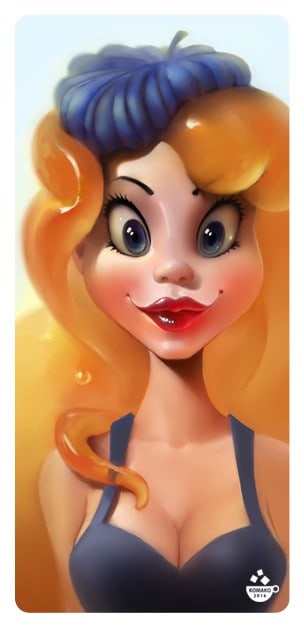 It all started 6 years ago. I bought a graphic tablet Wacom Intuos3 wide and Dell 24 Monitor ", we are inseparable to this day began to gradually get used to computer painting and seek their own style, but was not able to decide what theme and style of drawing closer to me:.. Comics, fantasy, mango and so on. And I started looking on the internet is that the least make one. And noticed that some artists have in a small amount of work associated with food. But artists specializing only in this area was very small, so I have this topic interested, yes and girls delighted with the sweet. So gradually I began my journey into the world of sweet.

– Max Komako
It all started with Photoshop. 4 years later I switched to the program Paint Tool SAI. The process of creating illustrations, begins with a beautiful and delicious photos, then comes the image or idea, then I'm looking for the form, the color combination of the program and look how it will look. Do not always go out to portray the idea conceived as a combination of products and a living person does not look very nice, it is necessary to wrestle and remodel the new.

– Max Komako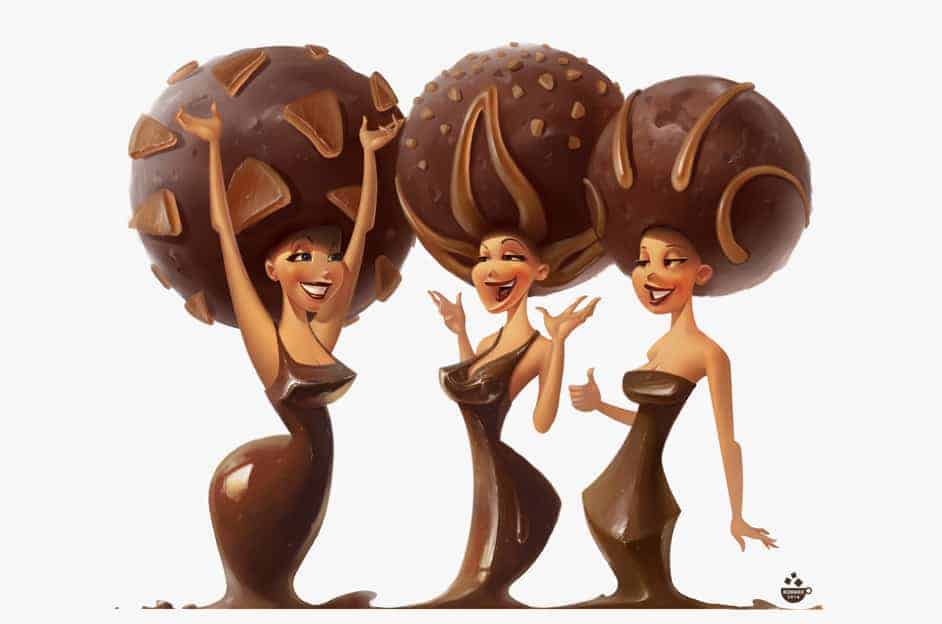 Positively. I think they like it. I think of my illustrations of female figures and jeans will not be affected.
At least the main thing that in the refrigerator or under the hand was always something sweet.

For myself, I just realized that we should not dwell on the graphics, it is worth to develop this theme
in other areas: Magazine, sculpture, posters, advertising, women's jewelry, fashion, and so on.

– Max Komako
About Max Komako
Max Komako graduated from art school and college of arts and crafts, as well as the Institute for the design of the environment. He created a small magazine "Eclair" dedicated to the sweet fashion. Does art objects and handmade signs, as well as creating sculptures made of plastic on "Candy". At the moment he is working on a project for women crimson clutch, which will be released this summer.