Cloud Field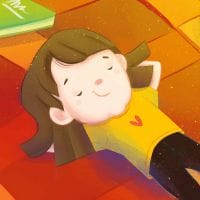 This is a 16-page children's book project that emphasizes the importance of dreaming, self-confidence and acting together. The story belongs to the Turkish writer Sevde Gözükara and is published by Luna Publishing House. The text takes shape in a creative world of a boy named Bulut and his friends who live in a small village. While reading, we accompany the characters' big dreams and determination in their small world.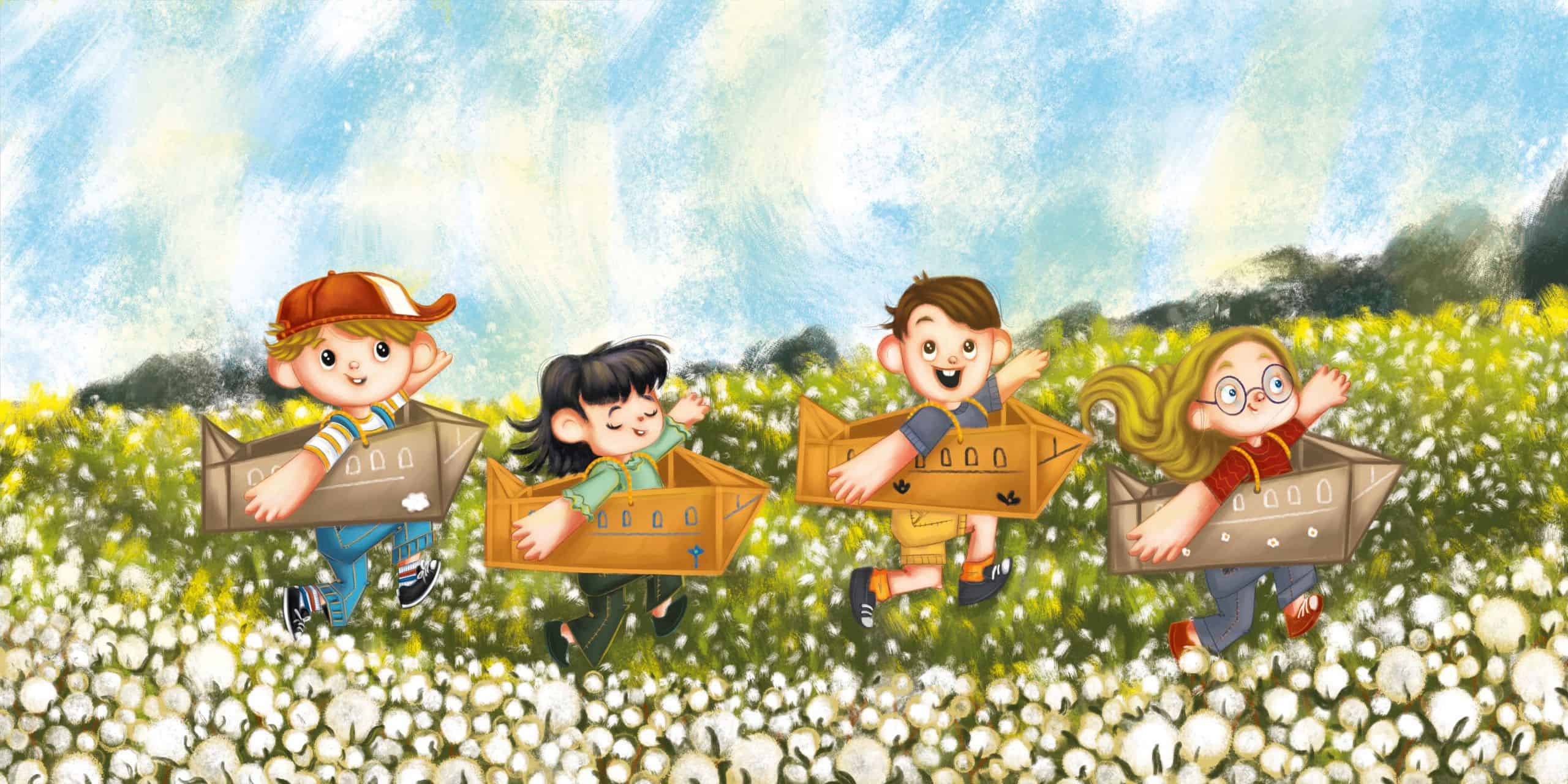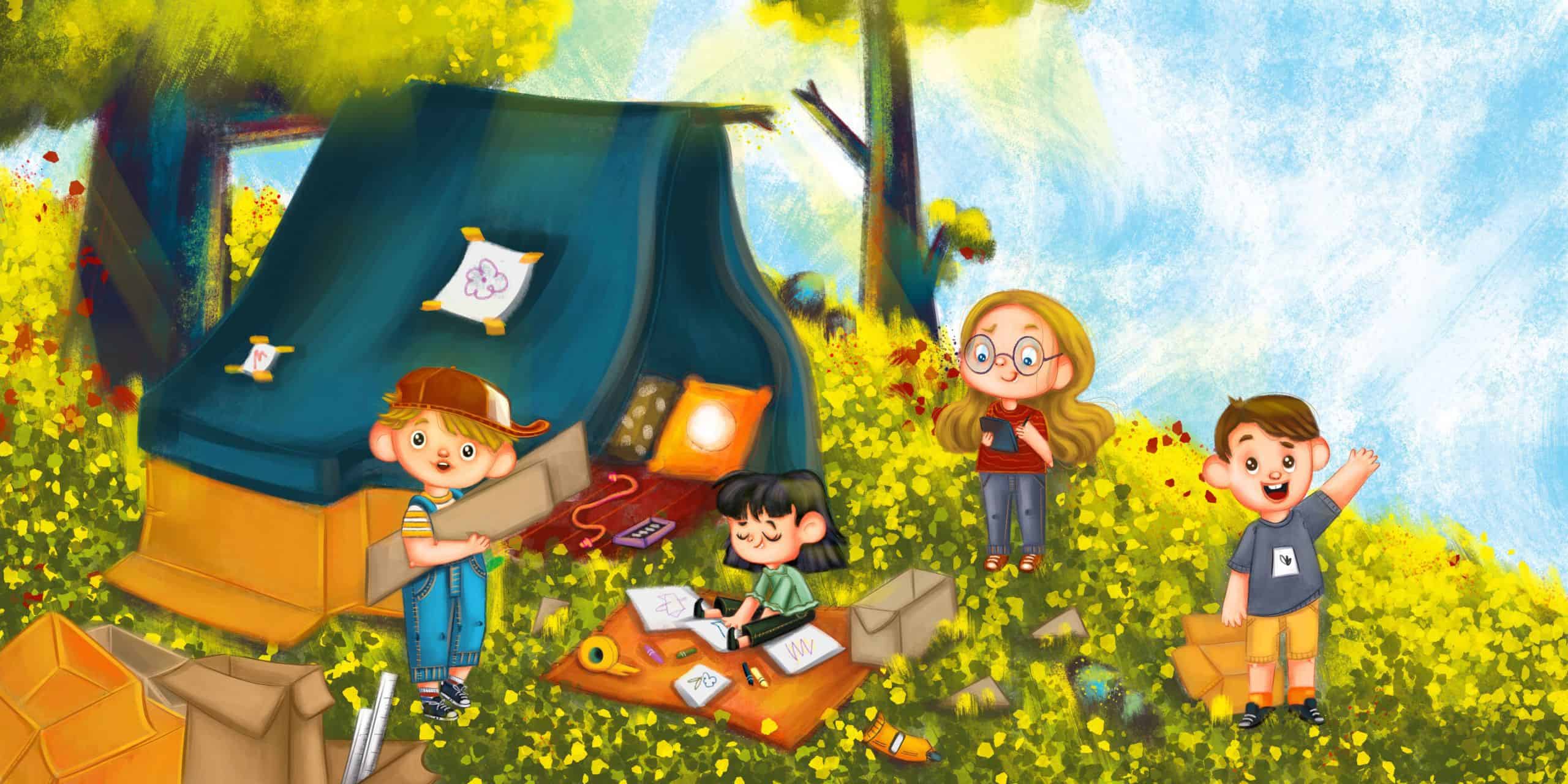 Bulut and his friends who are very impressed by an airplane they see while playing a game on a hill make a very dreamy plan to go on a journey in the sky. They start running through the cotton fields in the village with the airplanes they made from cardboard boxes, scissors and some glue. As they run through the cotton fields, they feel as if they are flying among the clouds in the sky.
While reading this story, I felt that the world the characters created on the cotton fields with these cardboard airplanes was quite fun and colorful and I created my color palette accordingly. I started the project with designing the characters. The sky and the nature had a special meaning in the story. I chose to use very textural brushes in order to capture a cheerful nature atmosphere and a moving sky effect.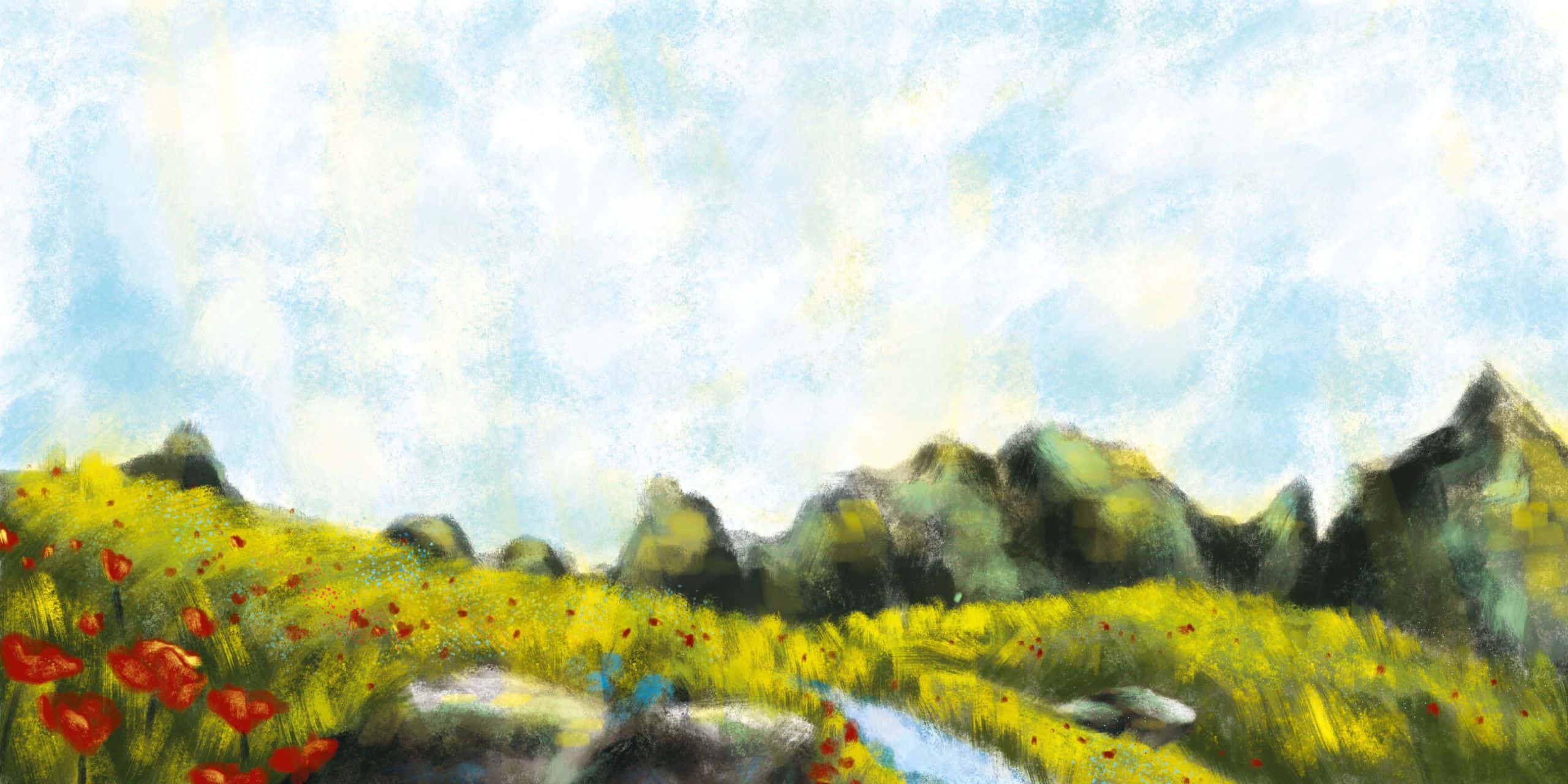 I used Photoshop while drawing this project. First of all, I decided which characteristics I should emphasize while creating the characters (dreamer, wise, etc). Then I started creating a small, cute village and natural area. I tried to make it stand out by adding small flashes of light to the sky. After that I combined the sky with cotton fields. I paid attention to catch the harmony between the energy of the characters and the positivity of nature.
I try to capture the right details in each story and express every emotion in my drawings. I pay attention to small details and like adding and improving things while drawing. With this project, I received positive reactions from parents and other illustrators. When I finished the project and looked at the world I had visually created, what I saw made me happy and I am honored to know that the same thing makes other people and children happy as well.
I continue developing these joyful worlds I create with my drawings during every project. In the future, I will continue offering fun and colorful works to children. Thank you for watching me so far!