COFFEE CO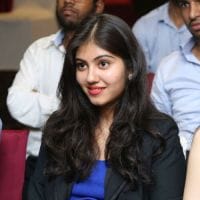 This is a coffee delivery app. This app helps coffee lovers enjoy their top-notch coffee at the convenience, be in a park reading a book or watching Netflix at home, and have freshly brewed coffee right by you.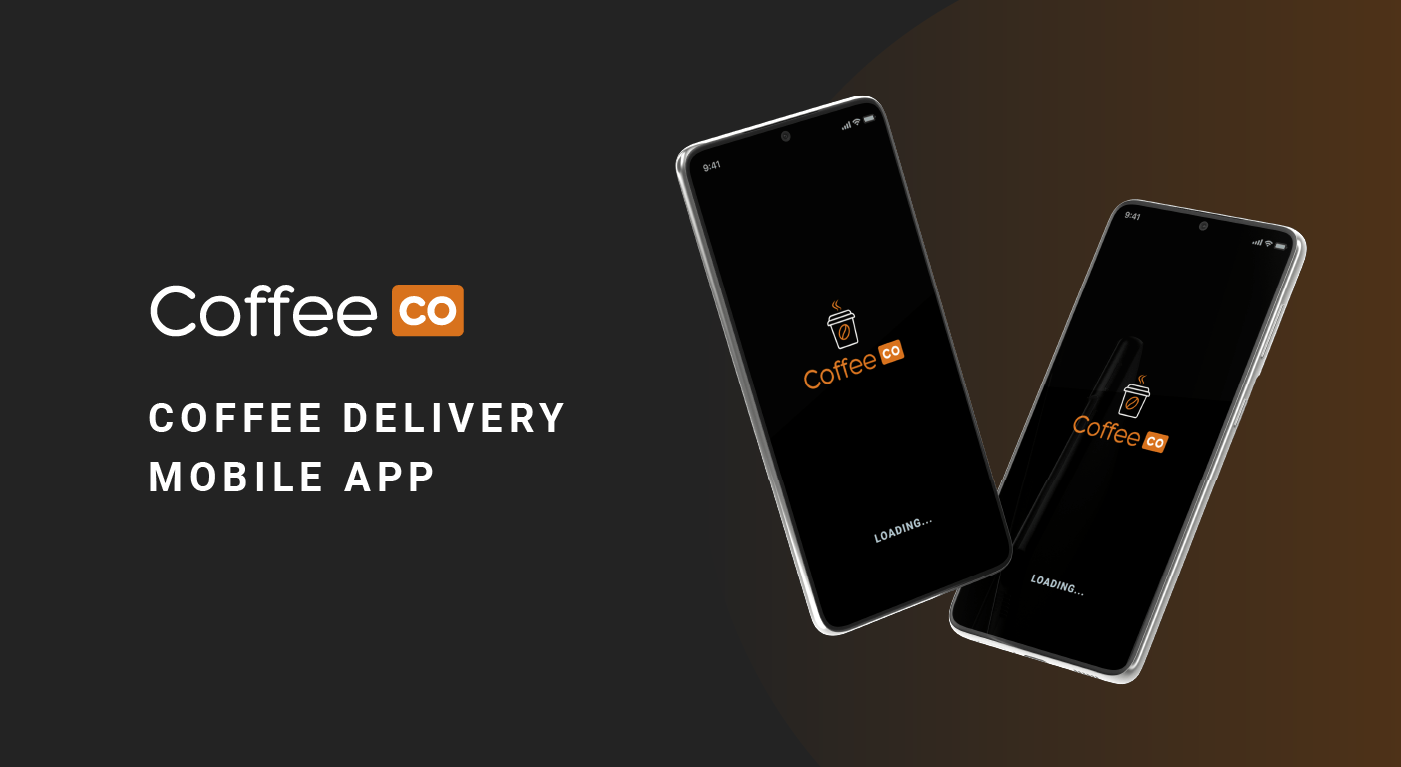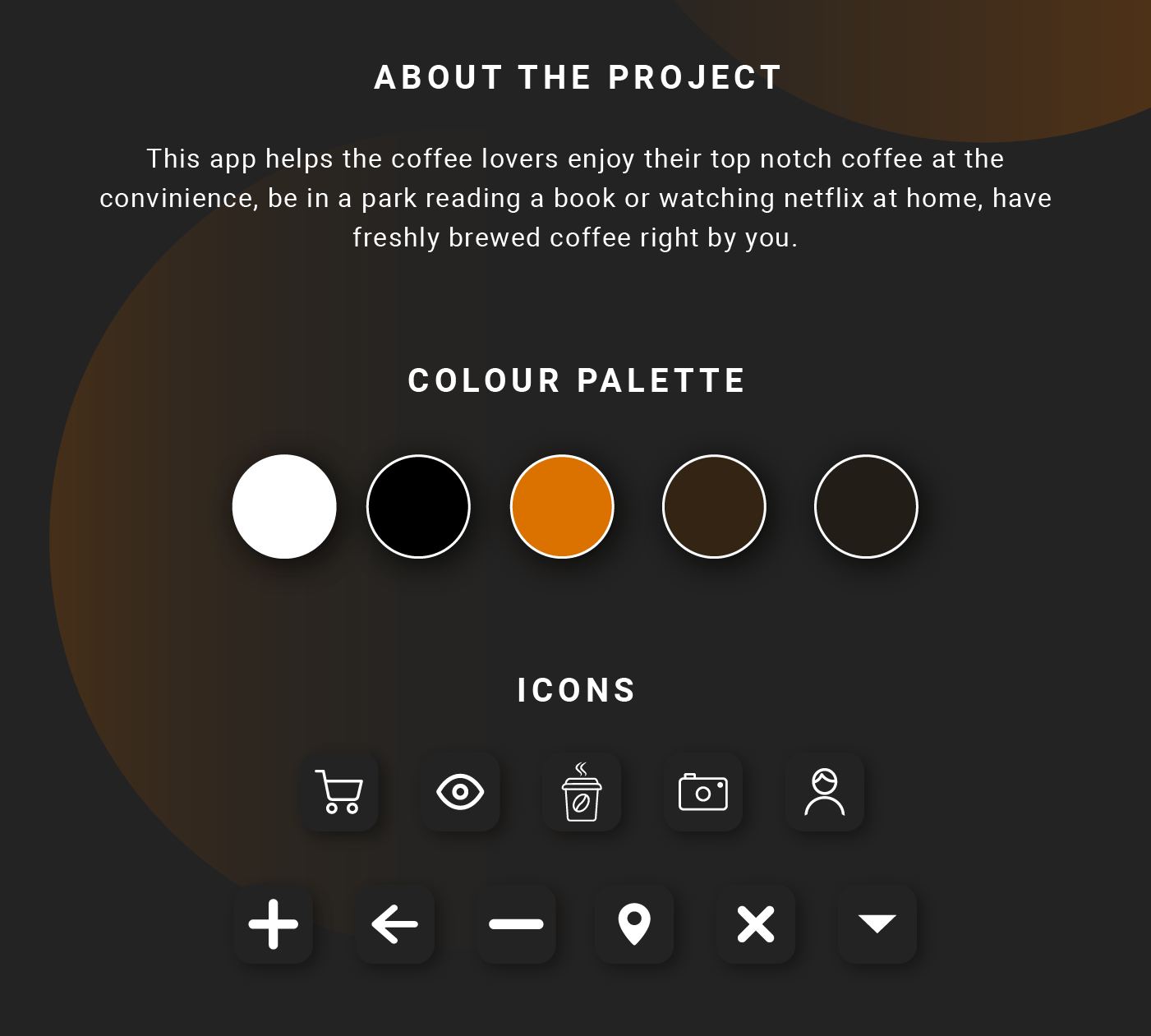 I am a hardcore coffee lover, there are times when I would crave freshly brewed flavored coffee with premium quality, at the luxury of sitting at home. That's when it occurs to me to make a delivery app just for coffee. I also love the high contrasting colors so I tried to pick the action color complimenting coffee yet contrasting to the dark background.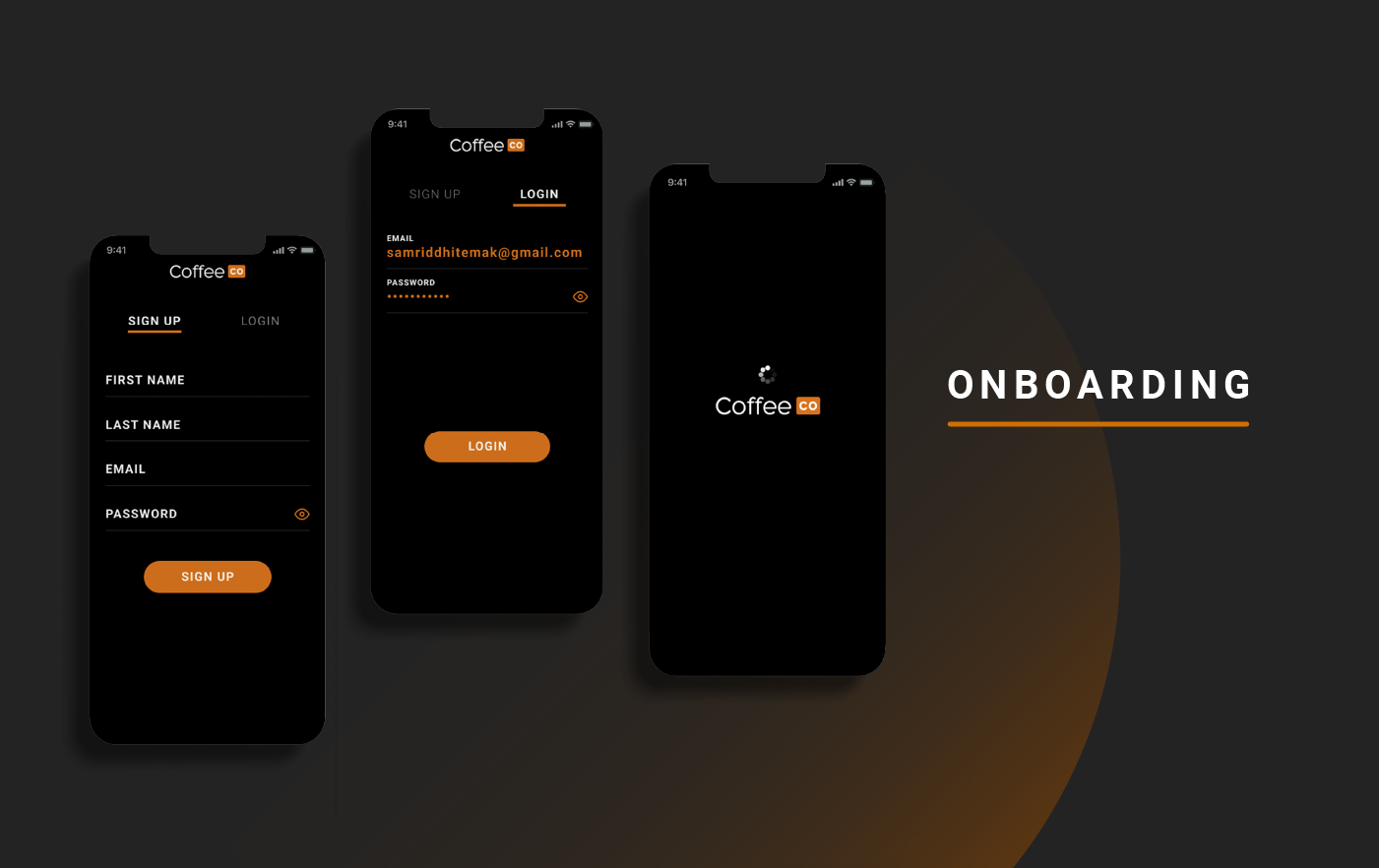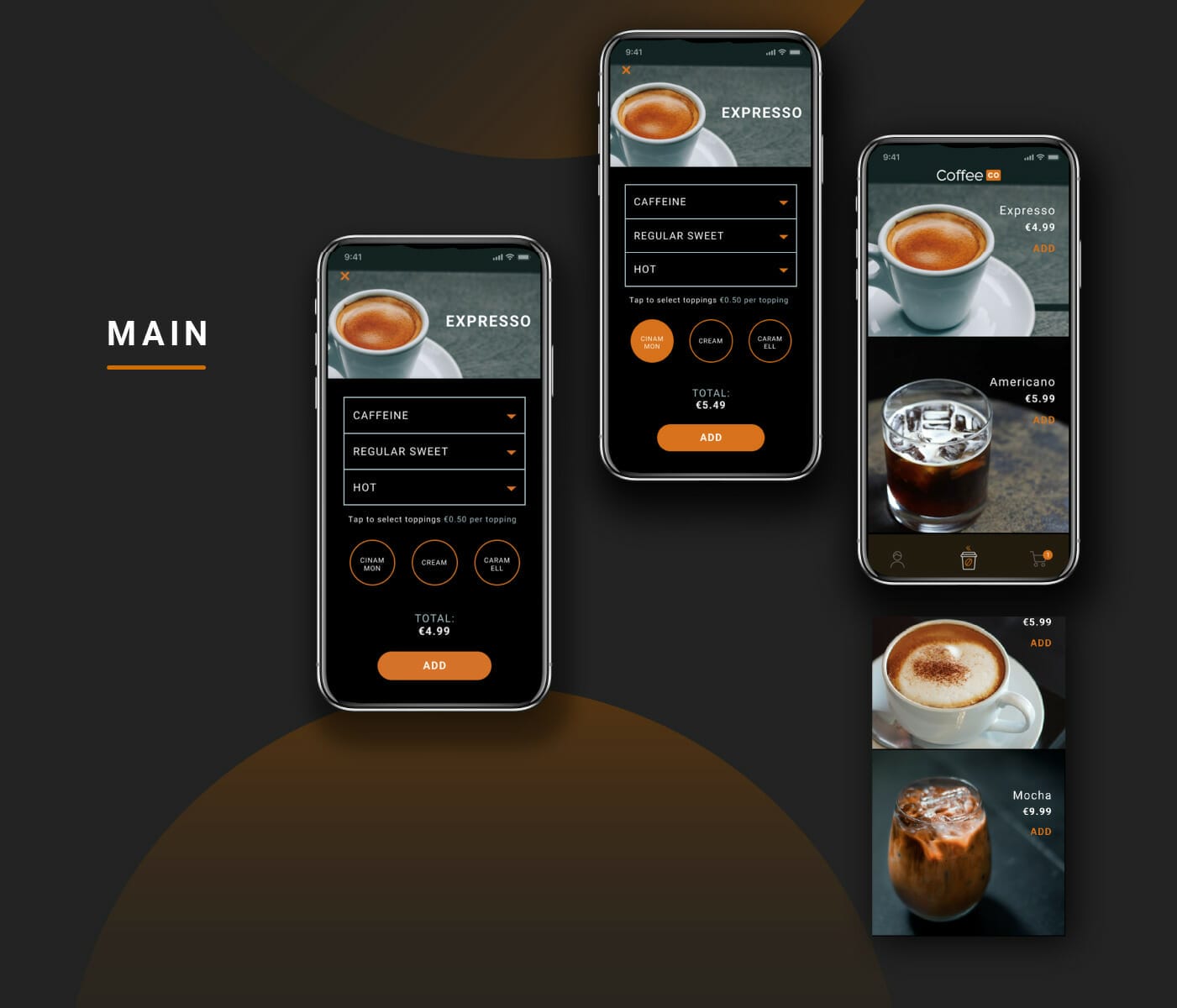 I used Figma for the interface, photoshop for the mockup presentation, and illustrator for the vector elements such as a logo. I was learning app designing from this online teacher, so while learning when I thought it was coming off great, it was when I decided to publish it.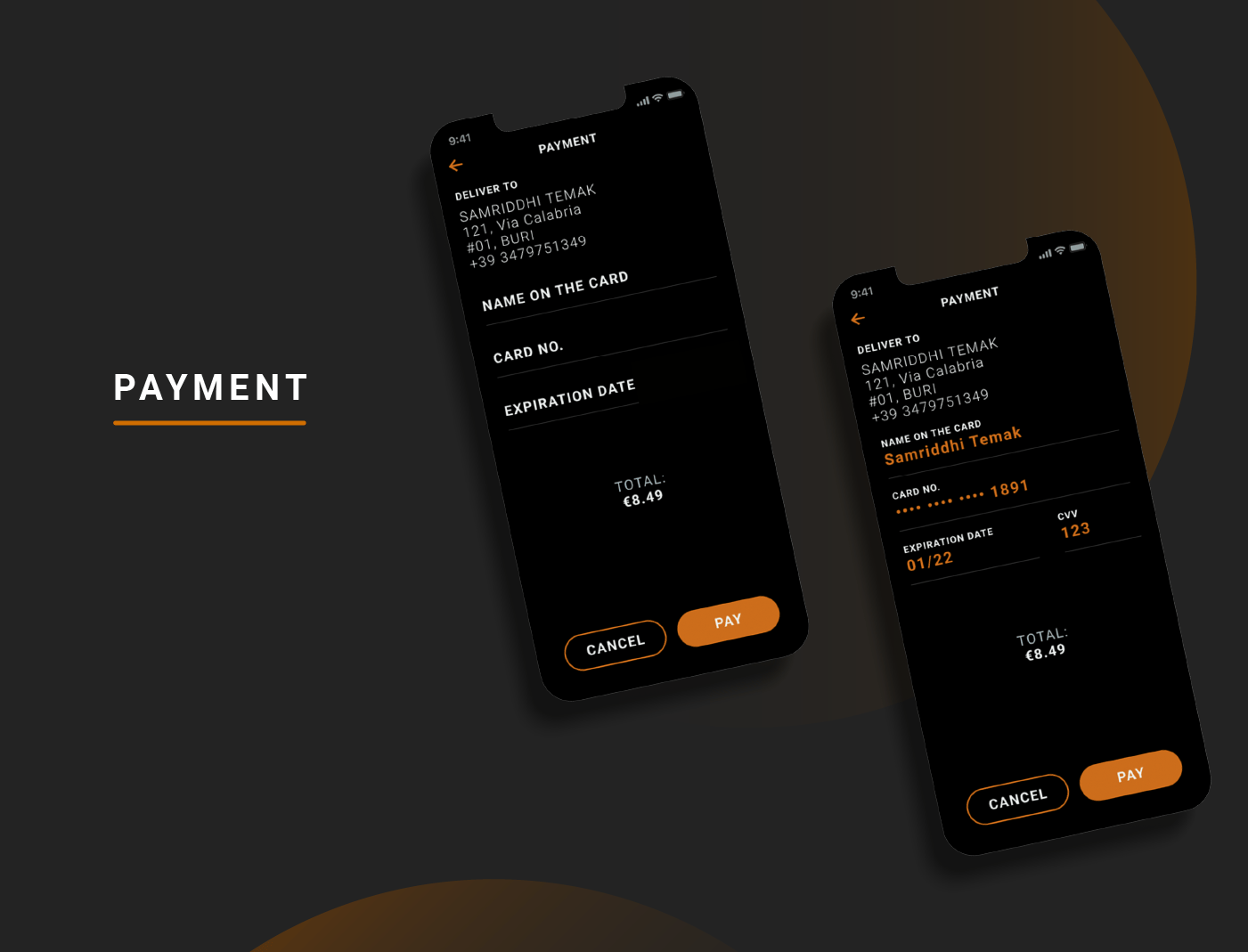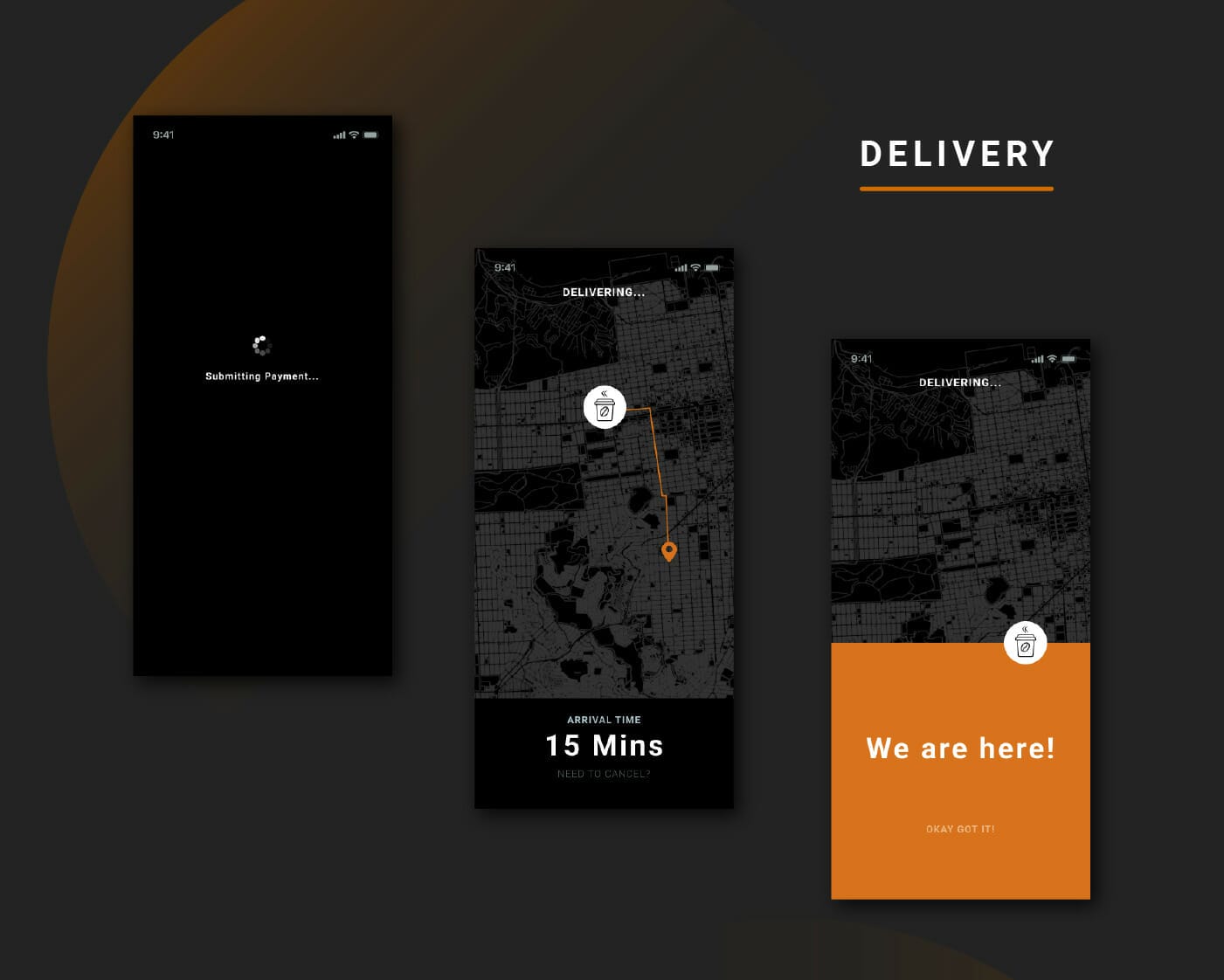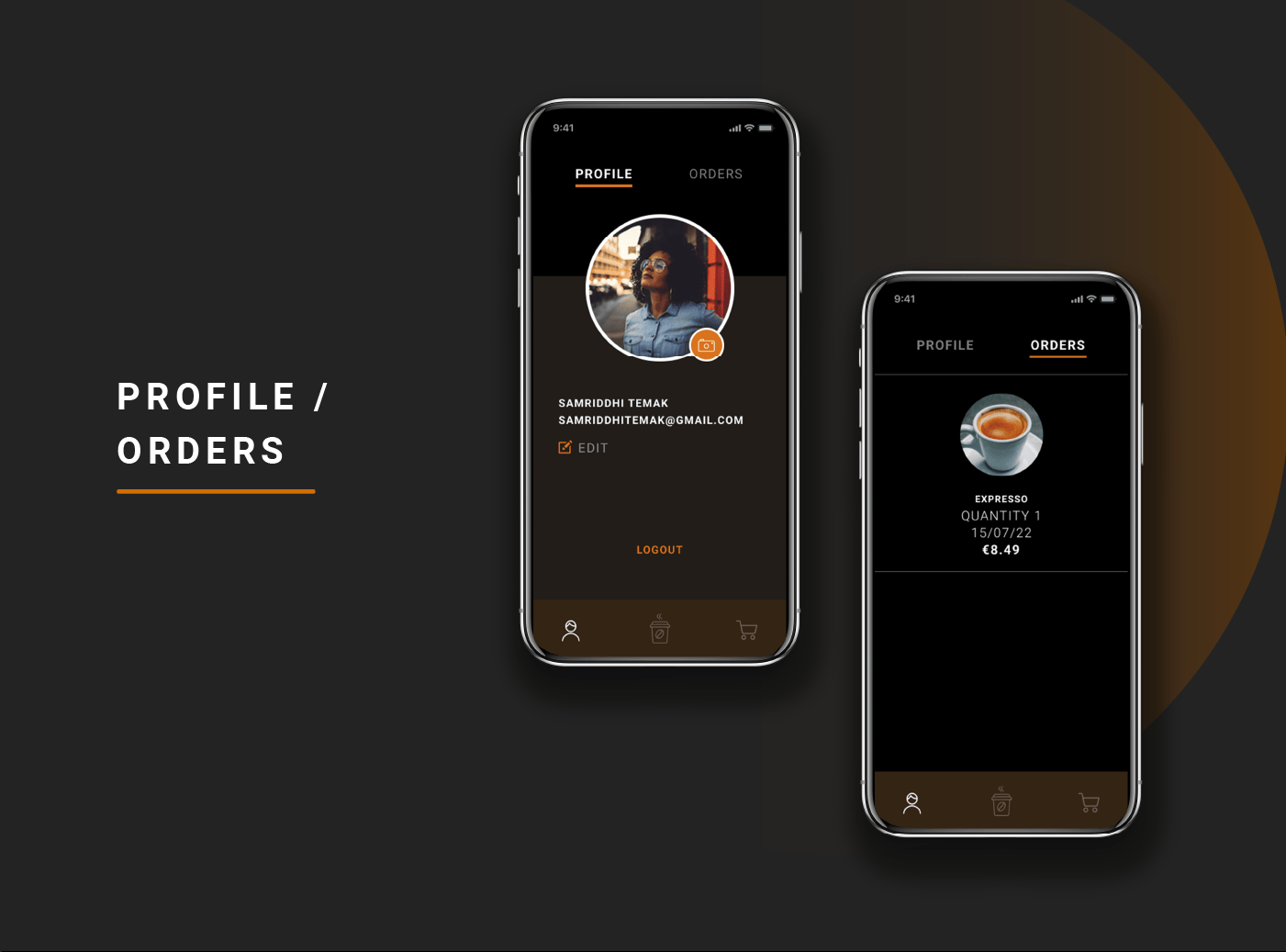 I learned to develop an app and how to present it well. So far people liked it, so I guess that's a win!