College Toilet Interior Design
The toilet design of our college project in Turkey - Konya province was carried out in modern style. Two different color combinations created for girls' and boys' toilets. Materials were preferred in the use of materials where children would clean comfortably
Modern style was determined as the project concept. In the toilet area, a design language away from the details was created in this direction.This venue, which is available to boys and girls, has been made a colorful area. Warm color harmony and cold color harmony were used as color harmonies.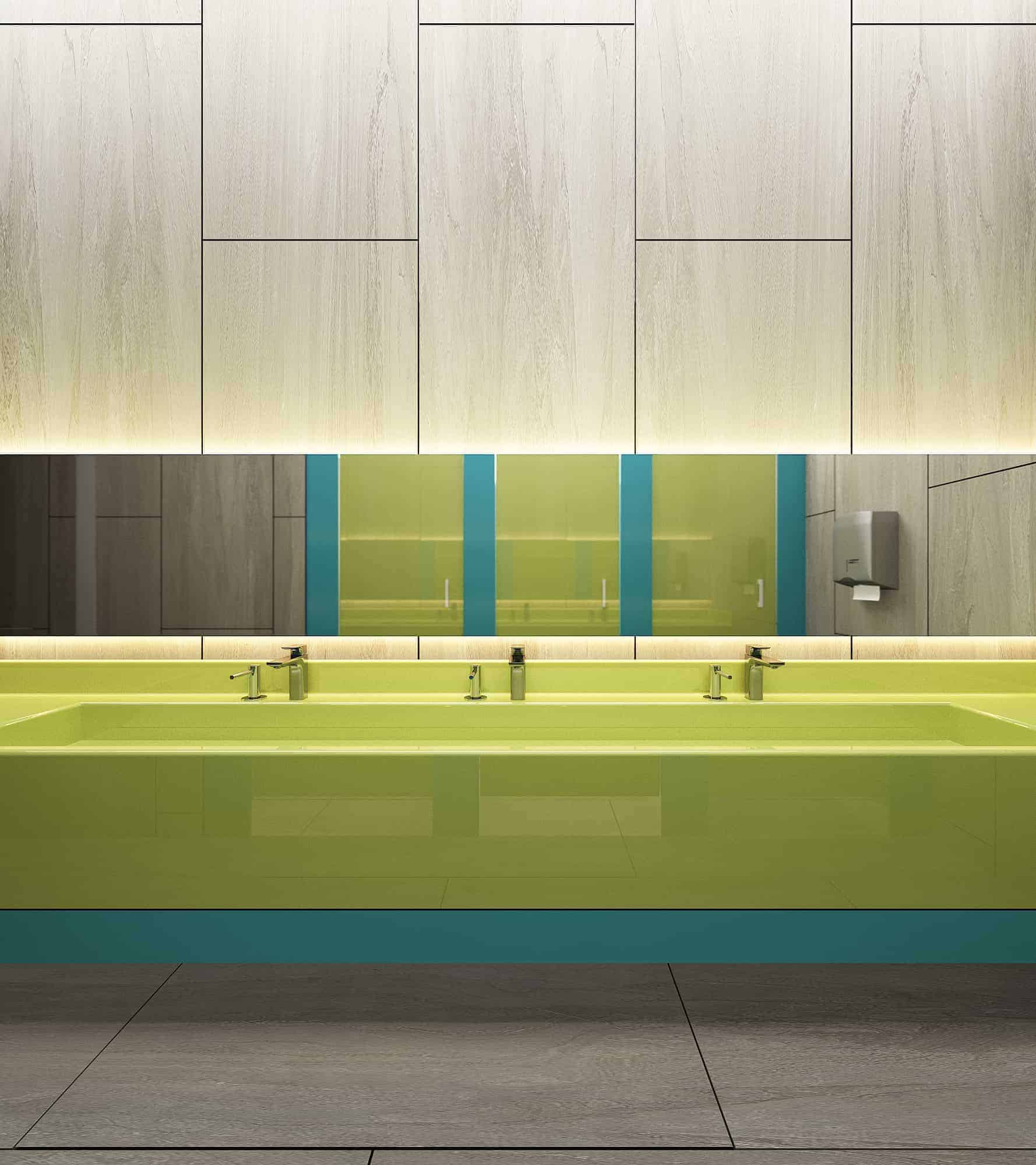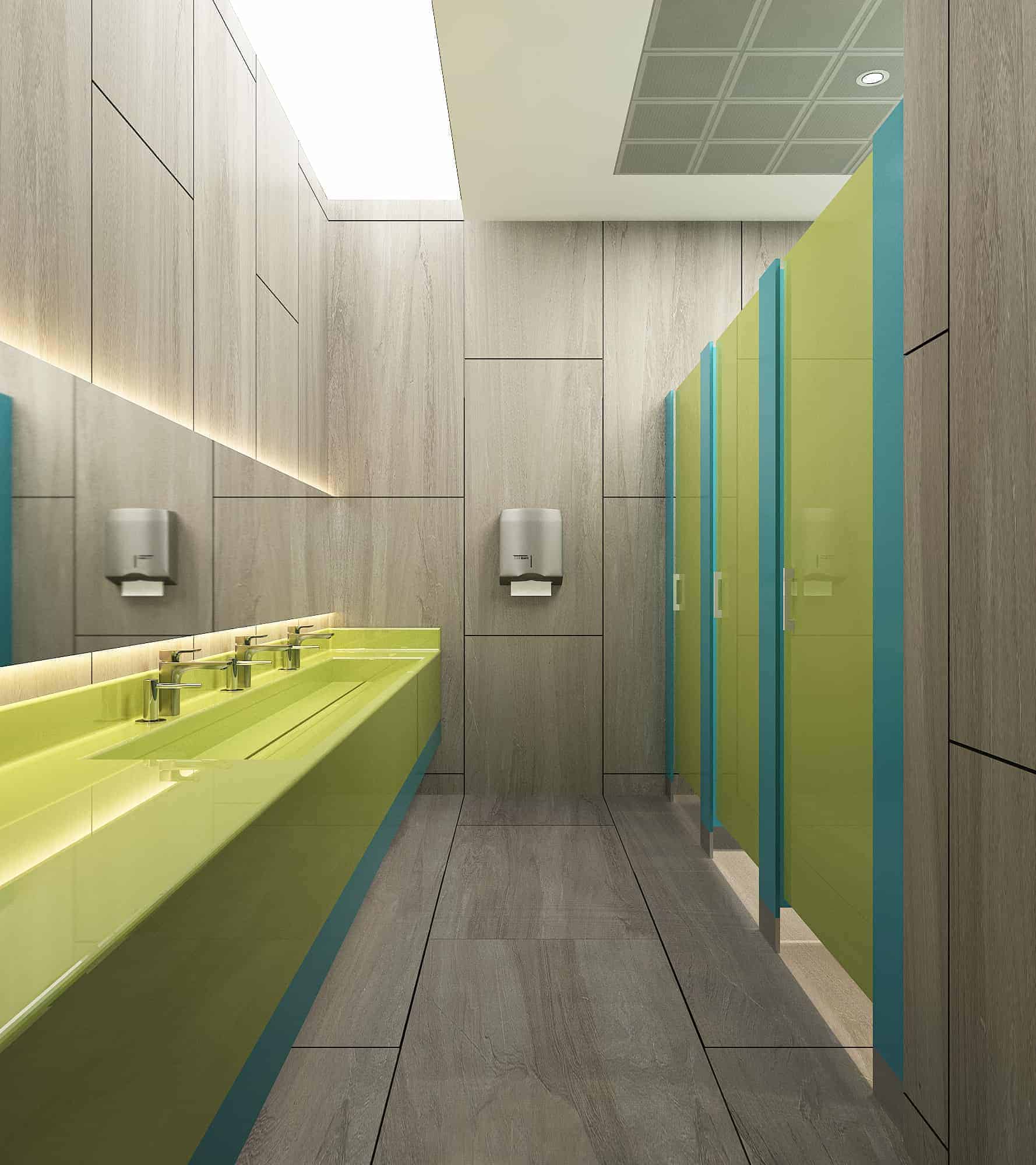 I first started the project with the sketches.The design, to me, cannot be performed only through the computer without a singer.First the sings, then the autocad program and the 3ds max program. Design visualized after modeling in 3D. Finally, it became the final version in the photoshop environment.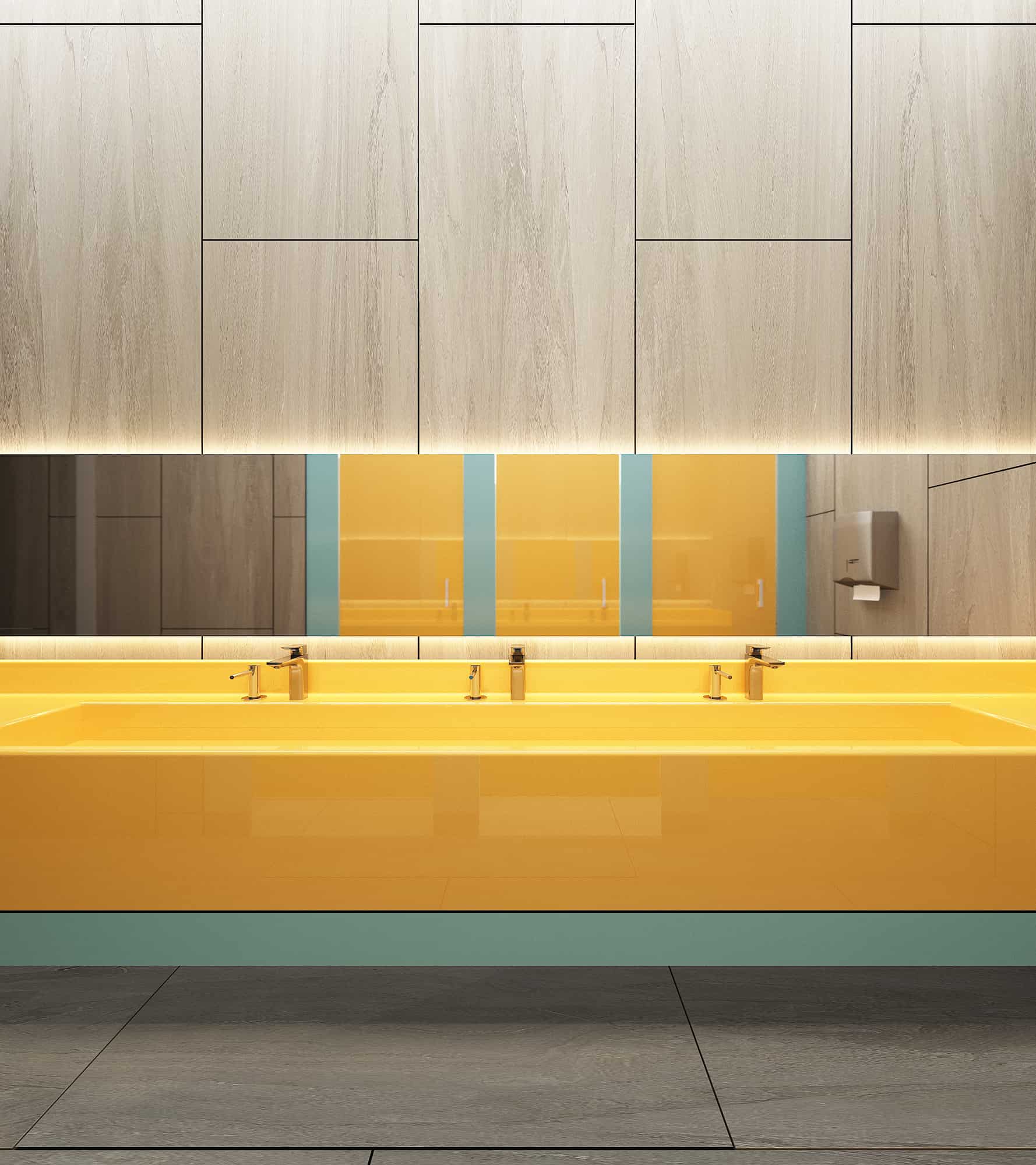 Our customers and child users loved my project.This project has made me better understand the concept of children and space. Their opinions were also taken because users are children. Their thoughts also came to the forefront in color preferences. In this project, I understood that children approach the place in a different dimension.Space and user concepts contain different layers of psychology and understandings.
Designers who design space need to analyze the relationship between user and space very well.I think these two concepts are the key to space design.