Line Architects' project, "Corner House" – is a house-apartment of 200 square meters is designed for accommodation of a young couple. The purpose of the project to create a space for relaxing and fulfilling life increased comfort, with the possibility of receiving a large number of guests. Initially, it was decided to move away from standard construction and "two-tier box" and design the home virtually all areas of the territory with the orientation to the cardinal.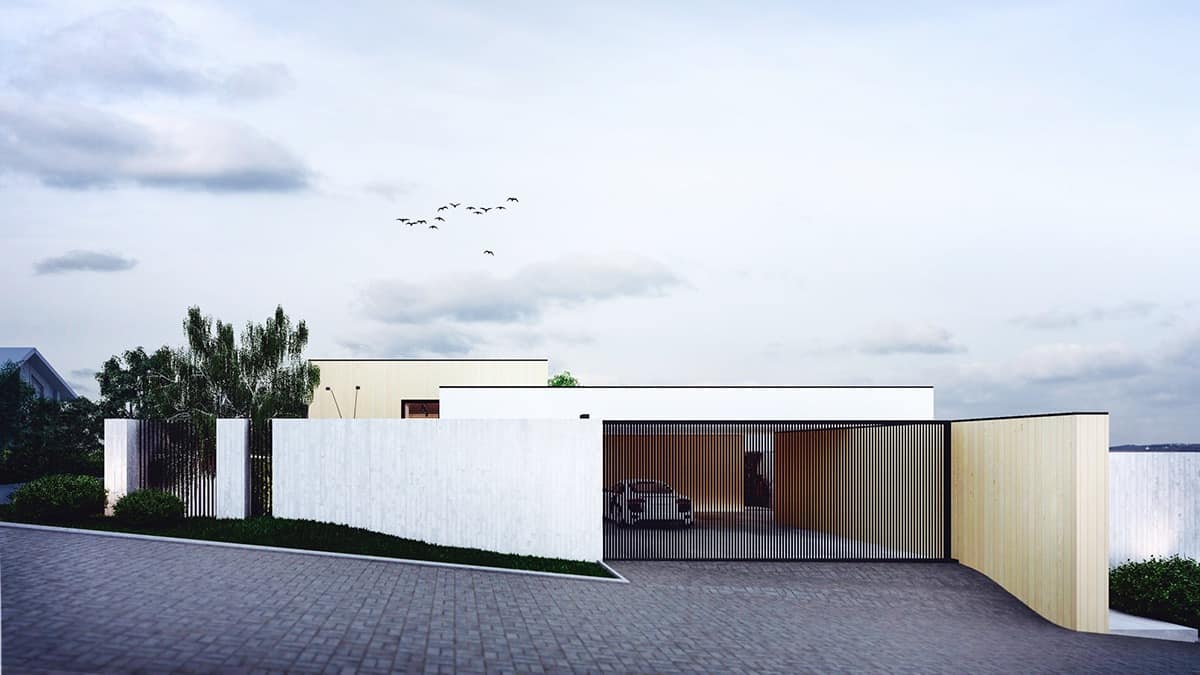 This decision contributed to the creation of interesting view points and divided the space of the house and the territory of a large number of individual zones allowed to connect together the exterior and interior of the house.
-Line Architects
Despite the fact that almost all the space open and flow into one another, separated only by a general personal zone and in local areas person feels seclusion. This was achieved due to the geometry of the house, programming traffic routes and view points, as well as landscaping.
-Line Architects
Place building is a 5-minute drive from Chisinau, in a quiet and secluded settlement with the current building. The house is projected on a plot 17h36 m, layout solved in one level and includes: large living room with a sofa island which has a 4-way orientation, kitchen-dining room, office, children's room, a master bedroom with its own dressing room and bathroom as well as technical and auxiliary premises. The house is located at the intersection of two streets from where the name of the project and the "corner house."
-Line Architects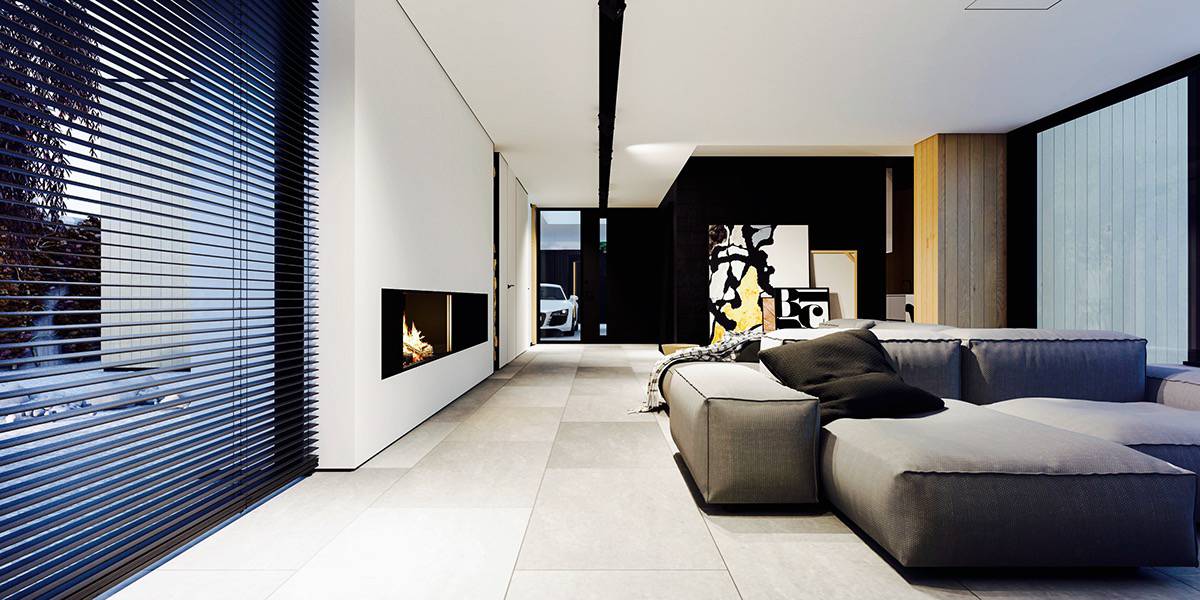 Architect Line Architects' Dmitry Petrov – graduated from the Architecture Faculty of the Technical University of Moldova. Institute of Architecture was awarded the first degree of Moldova for the best thesis. The founder and ideologist of LINE architects Creative credo: simplicity must be original. Convinced minimalist.
-Line Architects
Object: Country house / Floors: one / LOCATION: Moldova Stauceni / Plot: angular, rectangular shape, with a focus on the north-east / Area: 620.6 m / sq / House size: 200 m / sq / Design: RC frame, flat roof / Basic materials: wood, glass, concrete / Orientation: the main facade facing south-east / Start design: 2015 / Studio: LINE architects / Project author: Dmitry Petrov, Oleg Bajura
About Line Architects
LINE architects – is a creative group that provides a wide range of architectural and design services, from the sketch to the realization of the ideas and plans. The basic concept of architecture for LINE arсhitects – a holistic approach to design, creating a building from the inside out, placing the emphasis on space and volume of the material. They love what they do and are always ready to accept a new challenge. Their credo – focus on the creative process rather than focus on commercial product.