Photographer & Graphic Designer Gaile Martinenaite's project Daily Poetry will surely give us our daily dose of poetry. But, it's not only our mind that will be indulged but also are eyes. Gaile inspired by a futuristic vision of urban dream created a static and complementary color grading that you will surely enjoy.


I made this futuristic vision of urban dream inspired by static compositions and complementary color grading. The order and balance of the elements, clean skylines, emptiness and the feeling of sterility is something you do not experience in city. Therefore, to emphasize the alienation I took two vibrant and rather cold tones in order to bring the viewer to my urban dreamscape. The pictures were made in Barcelona, Spain – the city full of life, culture and restless energy. And only because of photography I could experience the unseen of the city and share my vision with others.
-Gaile Martinenaite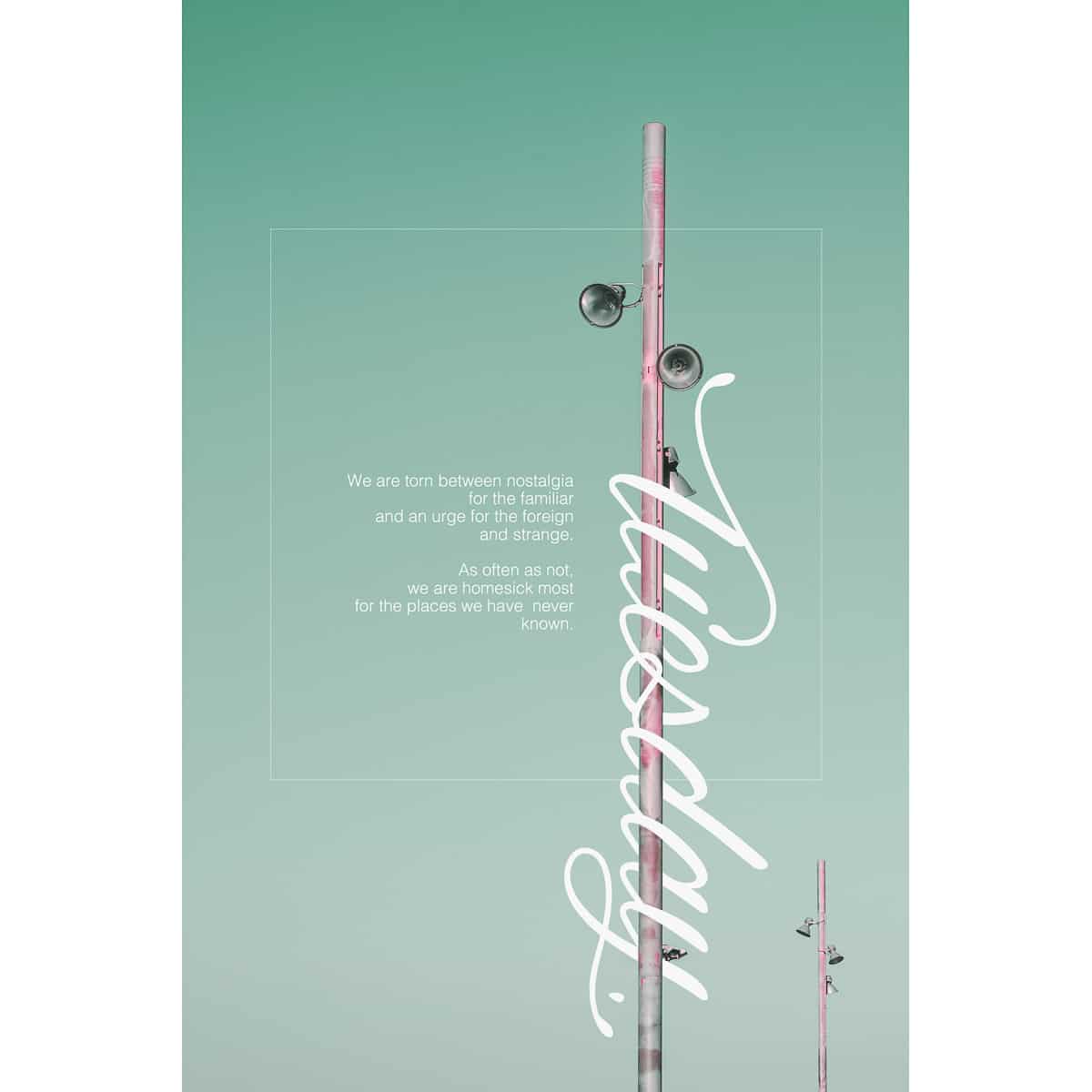 I've been collecting some quotes, poems I find inspiring, stimulating and was waiting till I gather a series of photographs that would express my need for daily poetry the best. Since the photos I took were graded with a very dreamy tones, it snapped to me – that's it, that's my visual poetry series. And the mixture of typography with slim, clean lines were inspired by architecture blending in with nature so seamlessly that a lot people do not even notice it.
-Gaile Martinenaite
The main source of my inspiration comes from architecture. I love how it fills in the frame when I'm taking a picture, I love how every small detail matters, how much freedom I have for framing the object, how different the same building or its environment looks depending on weather conditions or just a small tilt in a picture. What's more, graphic design gives its own touch, sets its own mood for the image, fixes or fulfills the composition. Photography and graphic design goes together as good as bread with butter – nothing to add, nothing to take.
-Gaile Martinenaite
In photography and in graphic design I seek for minimal and clean look, rather static, inspired by geometry; Every composition of mine is thought through thoroughly. To name my inspirations as an actual people I probably couldn't – there are way too many artists I admire. However, my inspiration is highly influenced firstly by Scandinavian design and secondly by architecture, interior and editorial designs. Those creative fields literally drive me nuts! I could spend hours looking at those kind of designs.
-Gaile Martinenaite
The only advice – if you have an idea, just get up and do it. * And read-re-read the Sunday quote of my Daily Poetry project. ** Thursday too.
-Gaile Martinenaite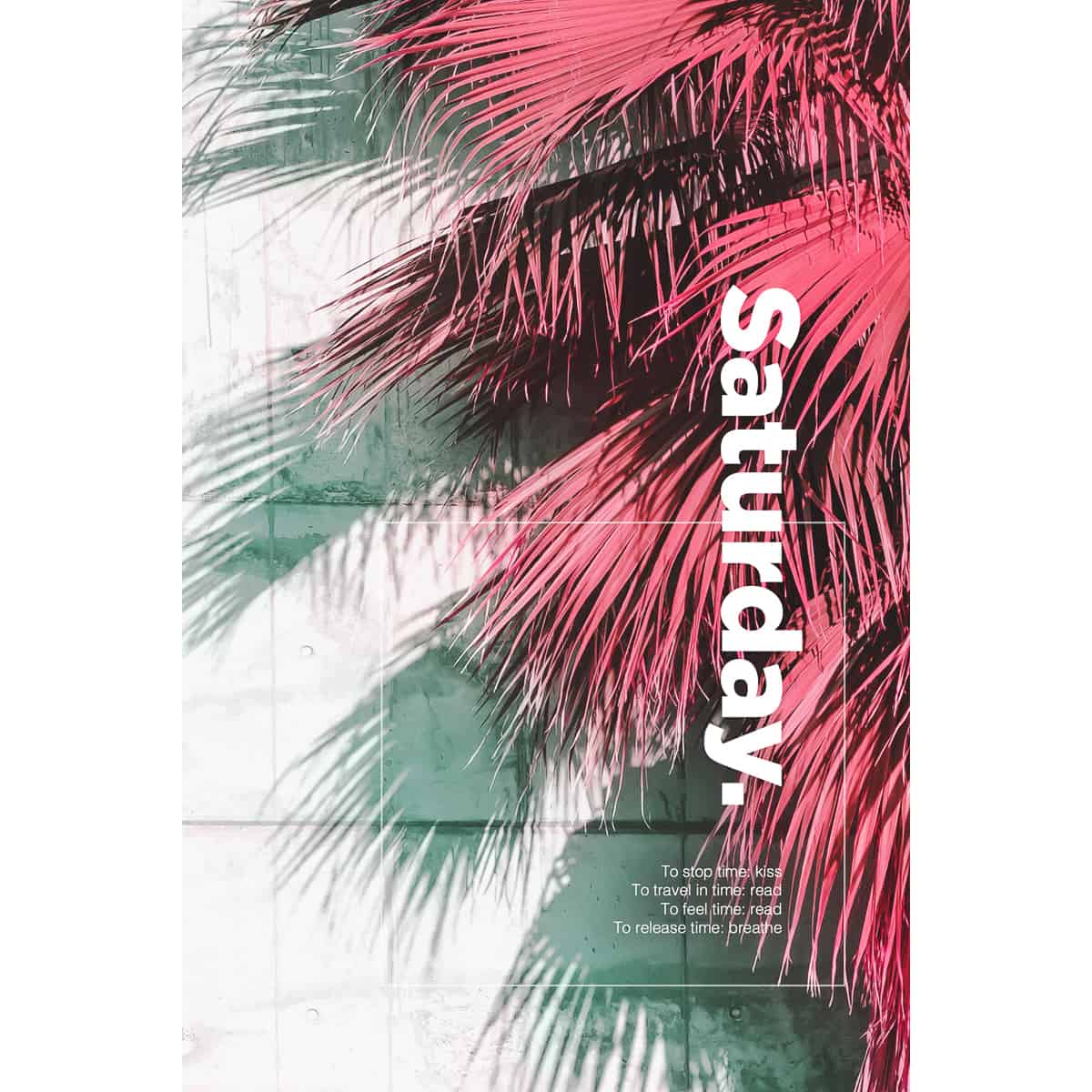 About Gaile Martinenaite
Gaile Martinenaite, 23 years old, grew up in Lithuania. Currently, Gaile is living in the Netherlands where she's studying, working as graphic designer and freelance photographer. See more of her works on Behance or her website.