Hamburg based illustrator Dagna Majeska's illustration series "Dark ages" is mostly inspired by fairy tales and photos she's taken in numerous of history art museums over last few years. Dagna have always looked up to artist from baroque or romantic era. Although they are completely different when it comes to technique, there is some mystery and dignity that she's looking for.


I've studied Graphic Arts, so I've came across many traditional printing techniques, I'm amazed by lithography, and since I don't have many opportunities to go into a workshop, I try to imitate the effect digitally. Apart from this: I enjoy the cleanliness and linework in modern Japanese or Korean illustrations. There are many sources of inspirations in my works, but I think is important to look around and make your own collage of motives to create your own unique style.
-Dagna Majeska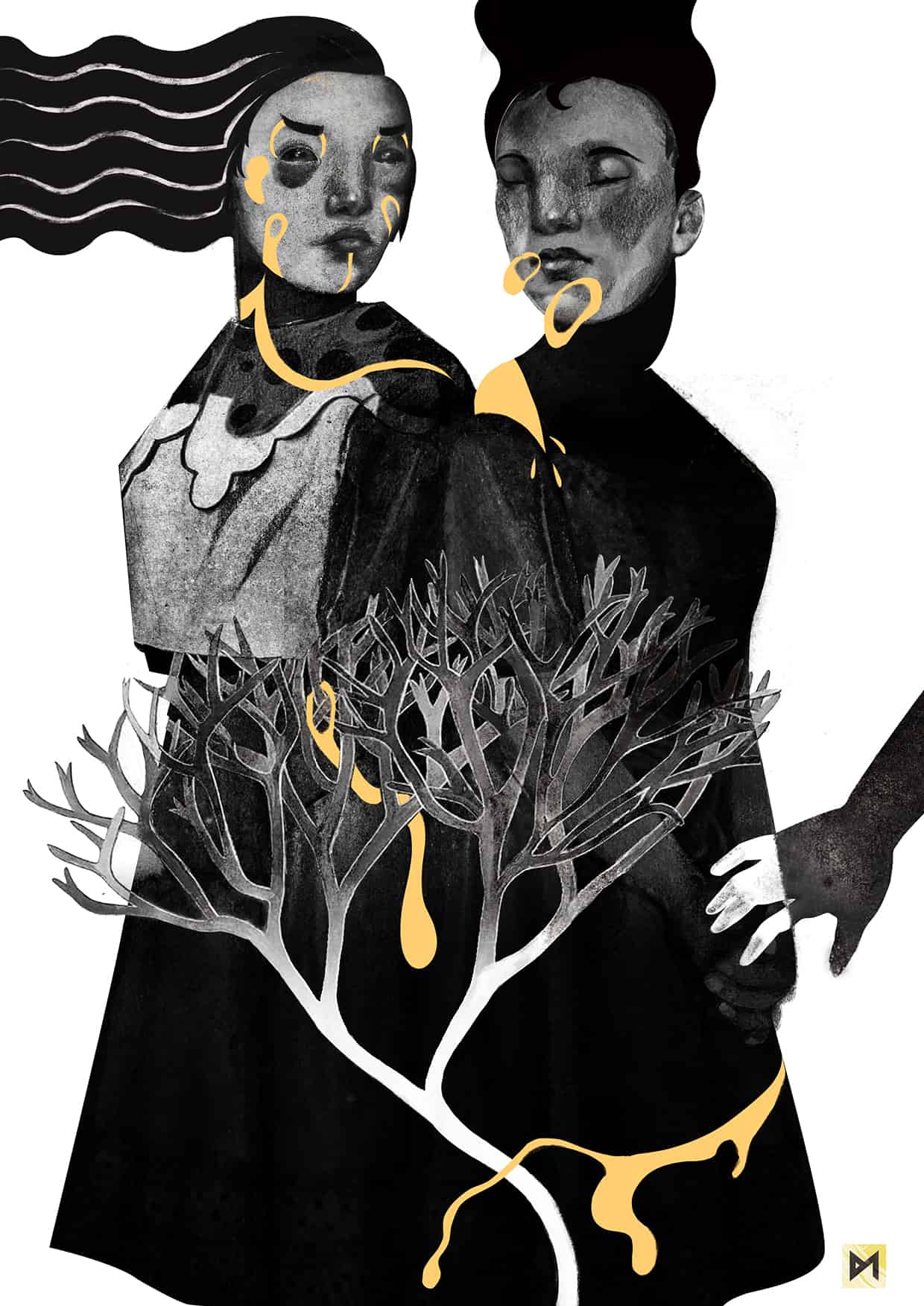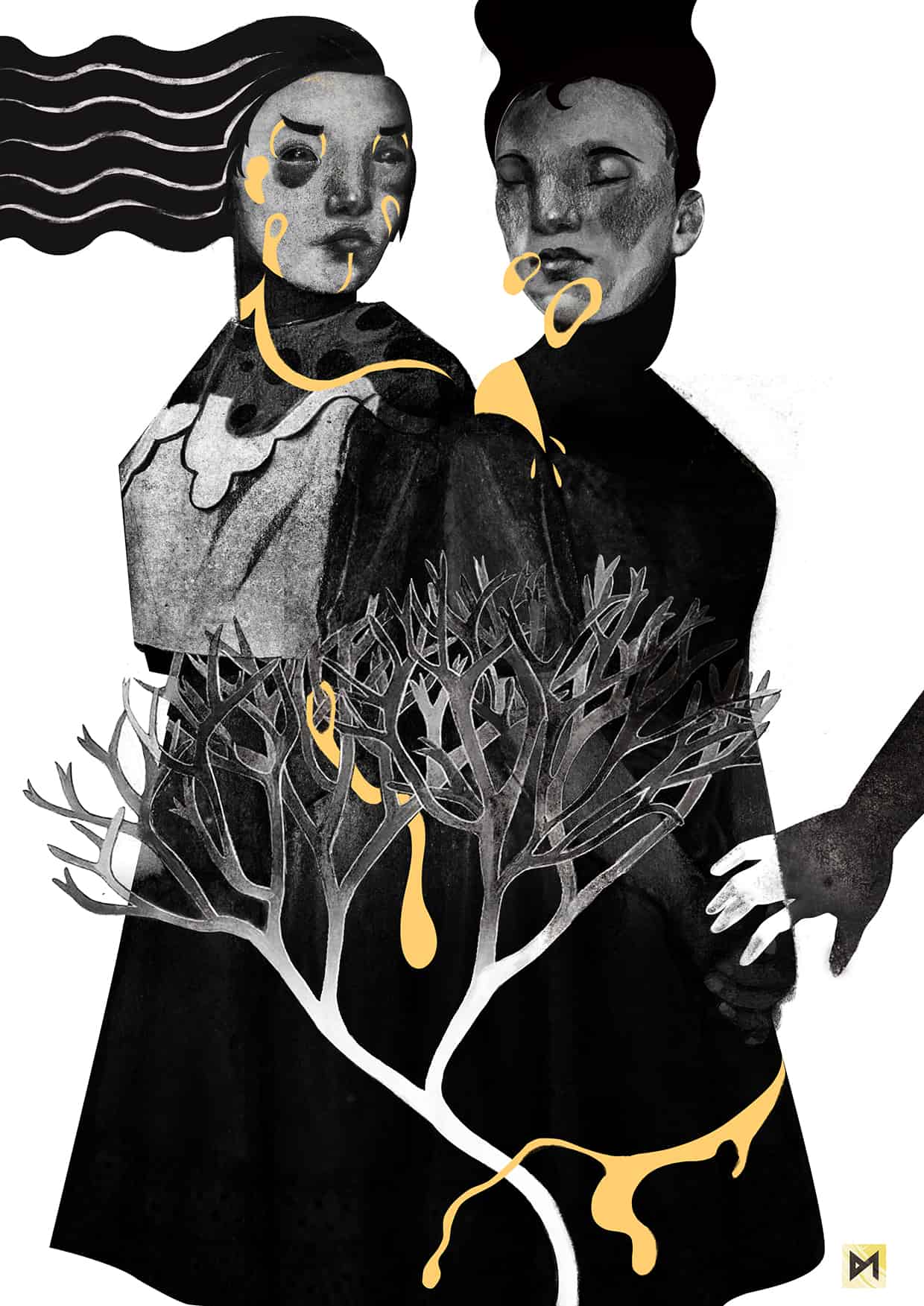 The important thing for me as being an artist is to develop the process of creating. Right now I know for example that sometimes is better to spend extra hour on sketching than fighting with badly drawn piece for hours on computer. I always try to follow the same scheme when creating; after having an idea, I make a photocollage and then recreate it with a pencil, this part is essential for me because If I am not satisfied with the outcome I am sure that even after hours of digital overwork I won't be happy with the final result.
-Dagna Majeska
My advice for emerging artists: Give yourself space for experiments and mistakes. And show your work around the social media, platforms for artists, it gives you a positive, motivational kick and important feedback.
-Dagna Majeska
About Dagna Majeska
Dagna Majewska is a polish illustrator and a painter currently based in Hamburg. In her everyday life Dagna work as an art director, mainly doing clean designs and creating cheerful visuals for the campaigns. Her personal work keeps her balanced; is much more rough and grim. See more of her works on Behance or her website.