The sketch by illustrator Bartosz Kosowski was created spontaneously just after he watched the video for Lazarus for the first time. He loved the song and the imagery used in the video was so strong that he felt he had to draw something.
Once the portrait was finished, I decided to add the iconic Bowie flash to make it more dynamic. It was really shocking for me to learn this Monday that the artist died two days after I drew this portrait. I really couldn't believe the news when I read it that morning. It is a huge loss for the music world.
-Bartosz Kosowski
I really don't know how I came up with it. I just watched the Lazarus video, grabbed the pen and drew it while listening to the song 🙂 I really like using detailed linework in my portraits and illustrations so the Bowie portrait is actually something more spontaneous than what I usually do. The linework here is quite loose and the colour palette is minimal.
-Bartosz Kosowski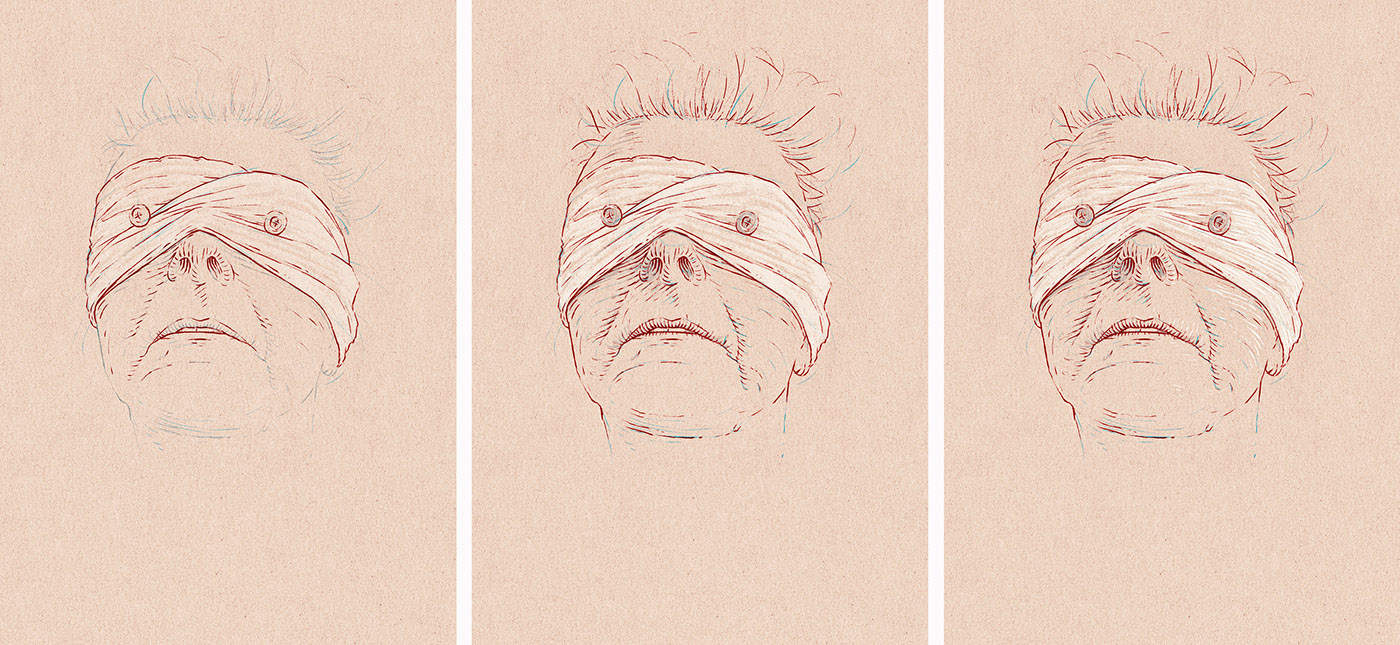 Draw a few hours every day and do not copy other artists' style. I also encourage all the young artists who draw digitally to drop their tablets for a while and learn how to draw with traditional media.
-Bartosz Kosowski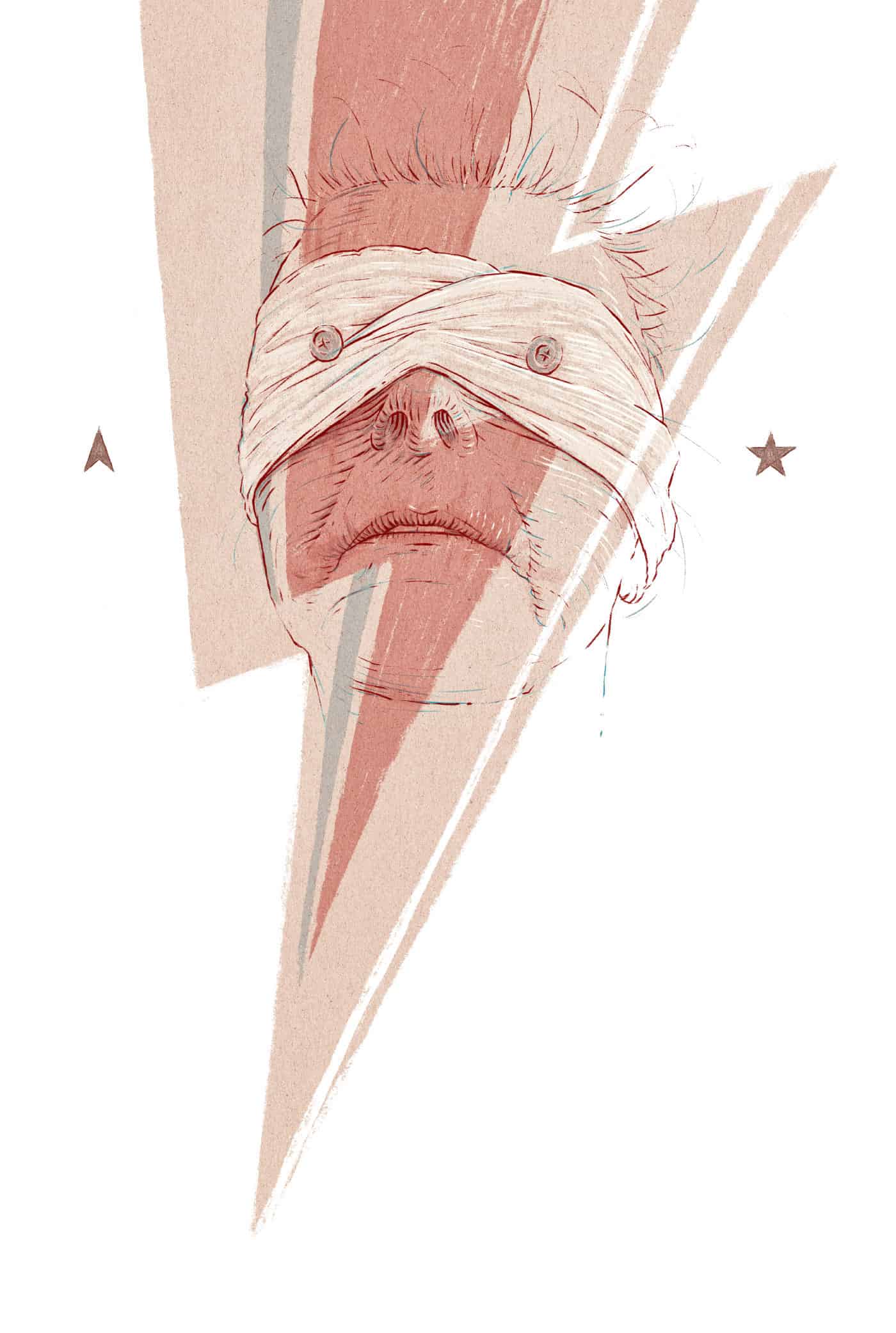 About Bartosz Kosowski
Bartosz Kosowski is a freelance illustrator born in 1979 in a small town in the Polish Masurian Lake District. His work, which is executed both traditionally and digitally, is characterized by the limited color palette and detailed linework that shows his love of etching developed during his studies at the Strzeminski Academy of Fine Arts in Lodz. He has received three gold medals from the Society of Illustrators and his published work includes portraits, illustrations and posters for Legendary, the New Yorker, the New Republic, the Hollywood Reporter, Newsweek, Orange, ING and others. His illustrations have been awarded by Graphis, 3×3, New York Festivals Awards, American Illustration, the Society of Illustrators and European Design Awards. They have also been featured in Taschen's "Illustration Now!" and Lürzer's Archive – "200 Best Illustrators Worldwide". For the last two years Kosowski has been Adobe Design Achievement Awards mentor. See more of his works on Behance or his website.