Dead dreams
Couple of years ago I was starting my professional life. I started to work in a company and I realized that life is not all rosy in the garden as I imagined. I felt so sad being aware that have a work means spending more time with coworkers instead of spending time with the ones you love; like your husband, kids or even your dog. So I decided to call this piece "Dead dreams" to remember myself that usually life is not like you imagine, but still you have to continue, come up with a Plan B and be happy.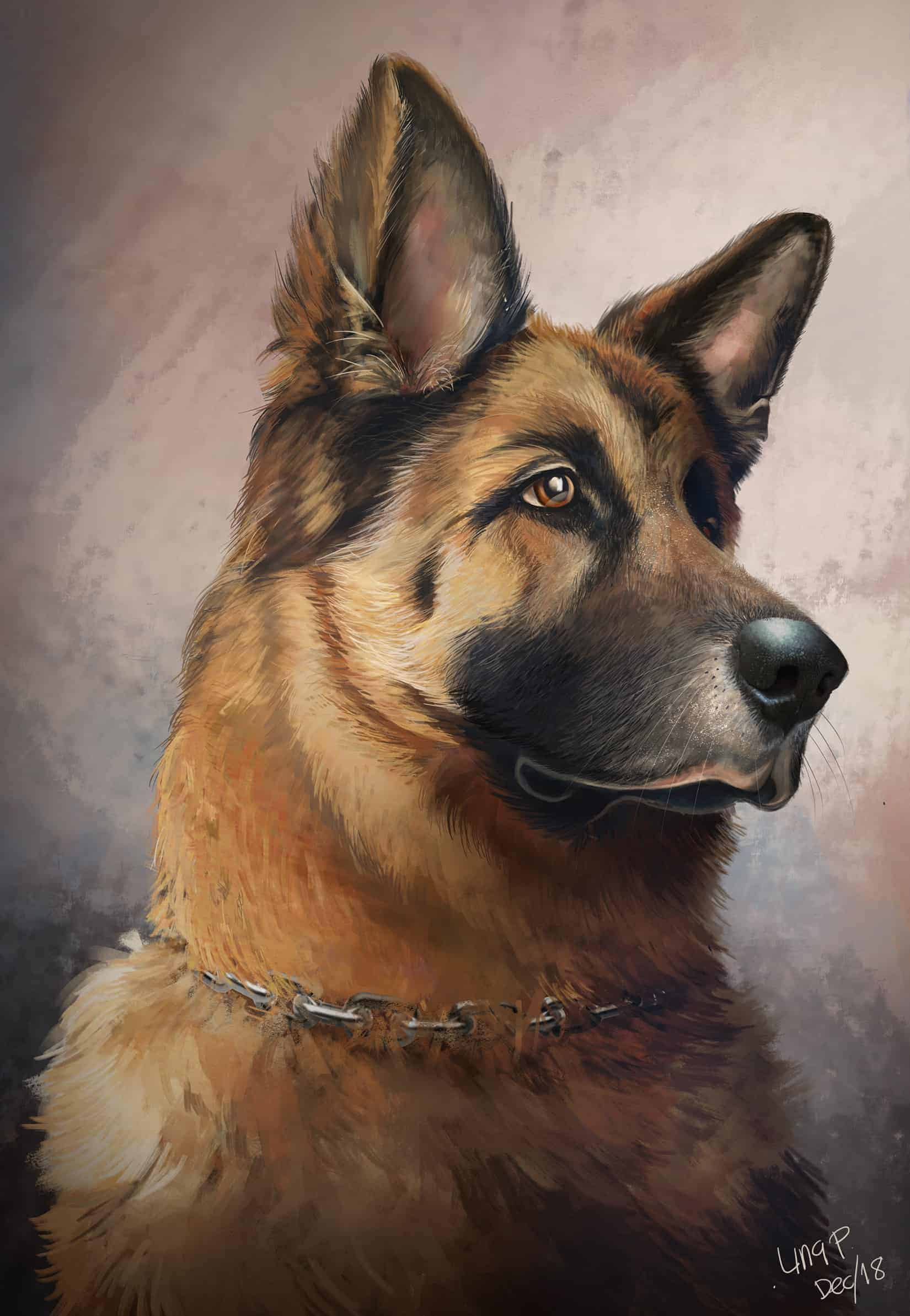 I love dogs specially German Shepard. So I wanted to make it look so real but the same time to emulate an oil painting but digitally. So I analyzed real oil paintings aesthetic, the use of brushes, color mixing, etc. Then I try to replicate what I learnt from my study in my digital portrait.
I used Adobe Photoshop for this portrait. I started to draw a quickly sketch of the dog. Once I'm happy with it I started to paint the dog with random colors to make the canvas rich in color variations. Then I paint a basic shape with real tones. Final step is simple: just add detail and detail and more detail until you're happy with the result.
I usually try to have breaks to rest my eyes so I could find things to improve or correct. Also flip the canvas help a lot.
People really like it! Always there is something new to learn, specially when you do what you love. This time I learn a bit of dog face anatomy, oil painting look and feel and how to paint fur that look real and at the same time painterly.