Delve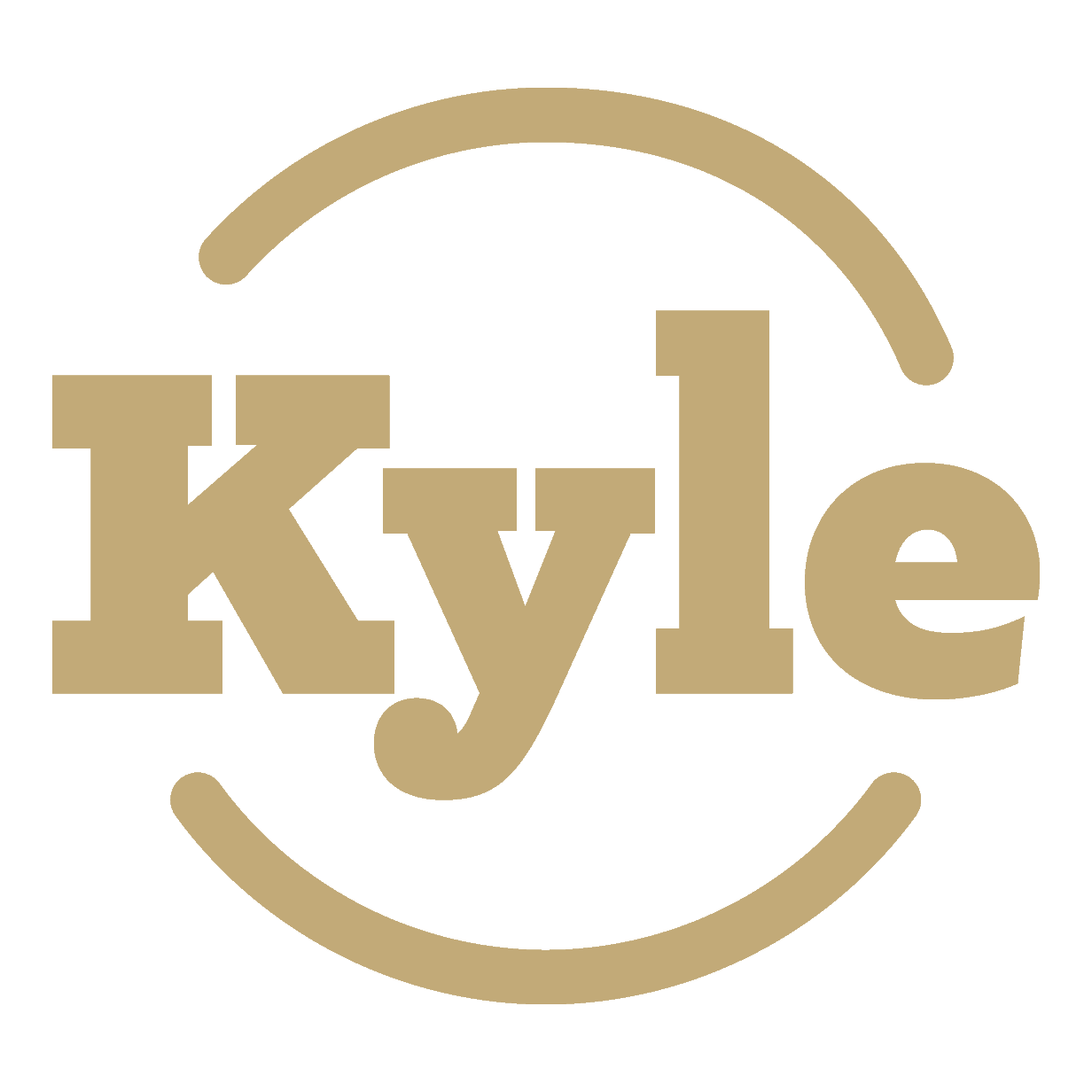 Delve is an app that delivers the user recommendations of all their favourite things to see and do across culture and entertainment. 'The Delve' refers to the user's journey through the content. A simple flow from discovery, right through to engagement.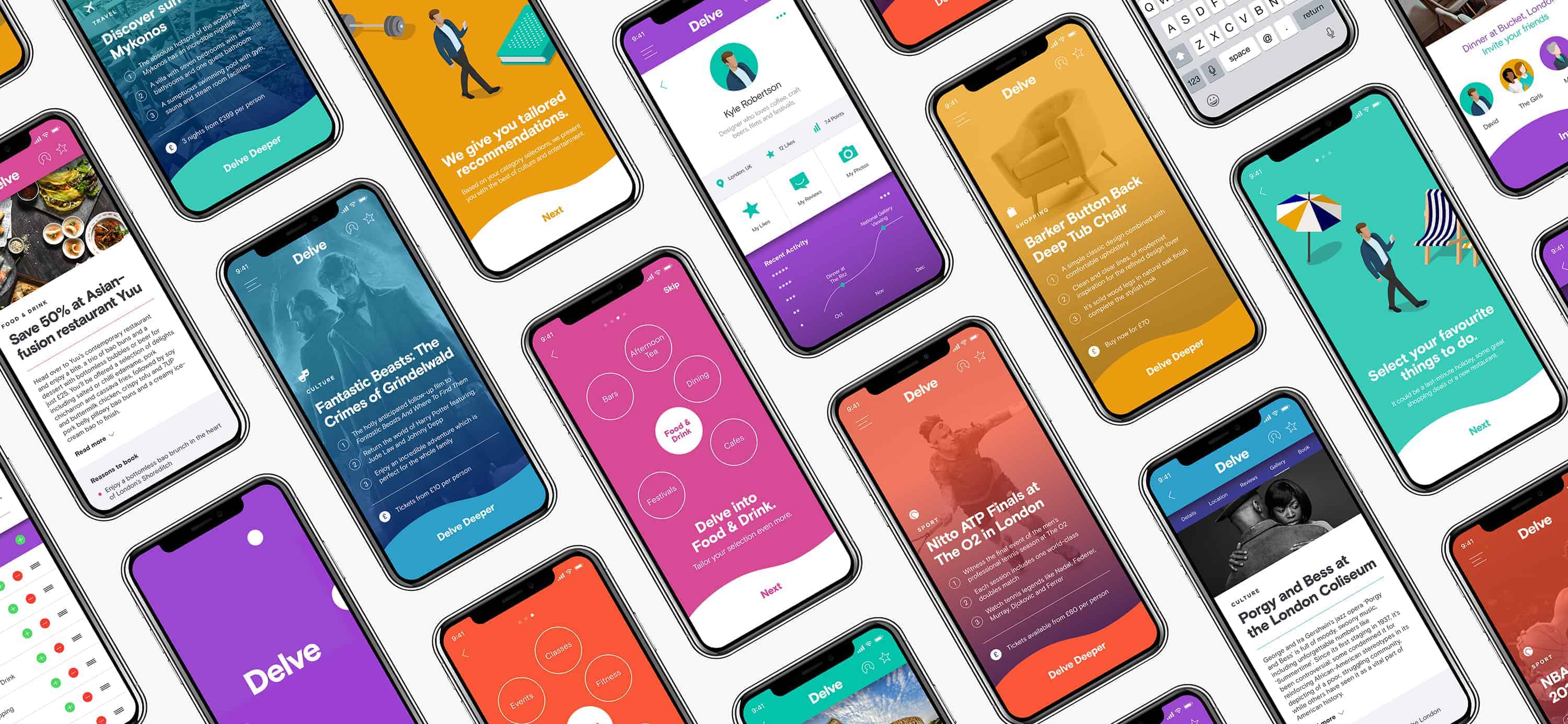 The idea for the app was born out of a curiosity to learn more about a city I had recently moved to. I would put 30 things that I wanted to see and do down on paper, fold them up and put them into a bowl. Then every weekend I would pull one of them out for selection and I would do it. This game would give me a certain degree of control but it would also introduce some unpredictability which was fun. The same idea was used for the app.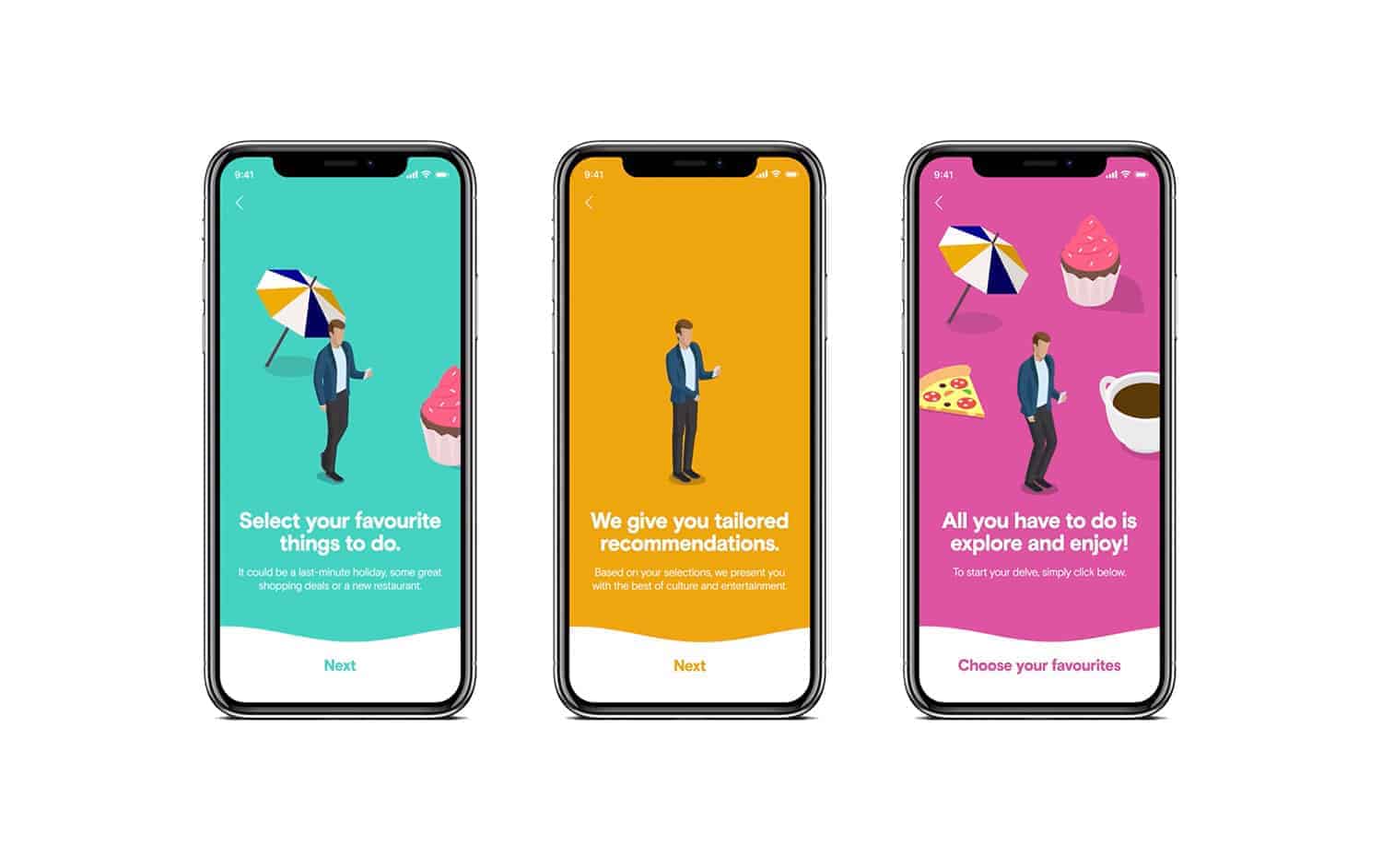 The project was created on a variety of tools. All of the branding work was primarily created on Illustrator, Photoshop and InDesign. The app itself was designed on a combination of Adobe XD and Sketch.
I cam up with the name and branding first which then influenced the liquid motion elements which were created on After Effects. This was then rolled into the app designs and the marketing.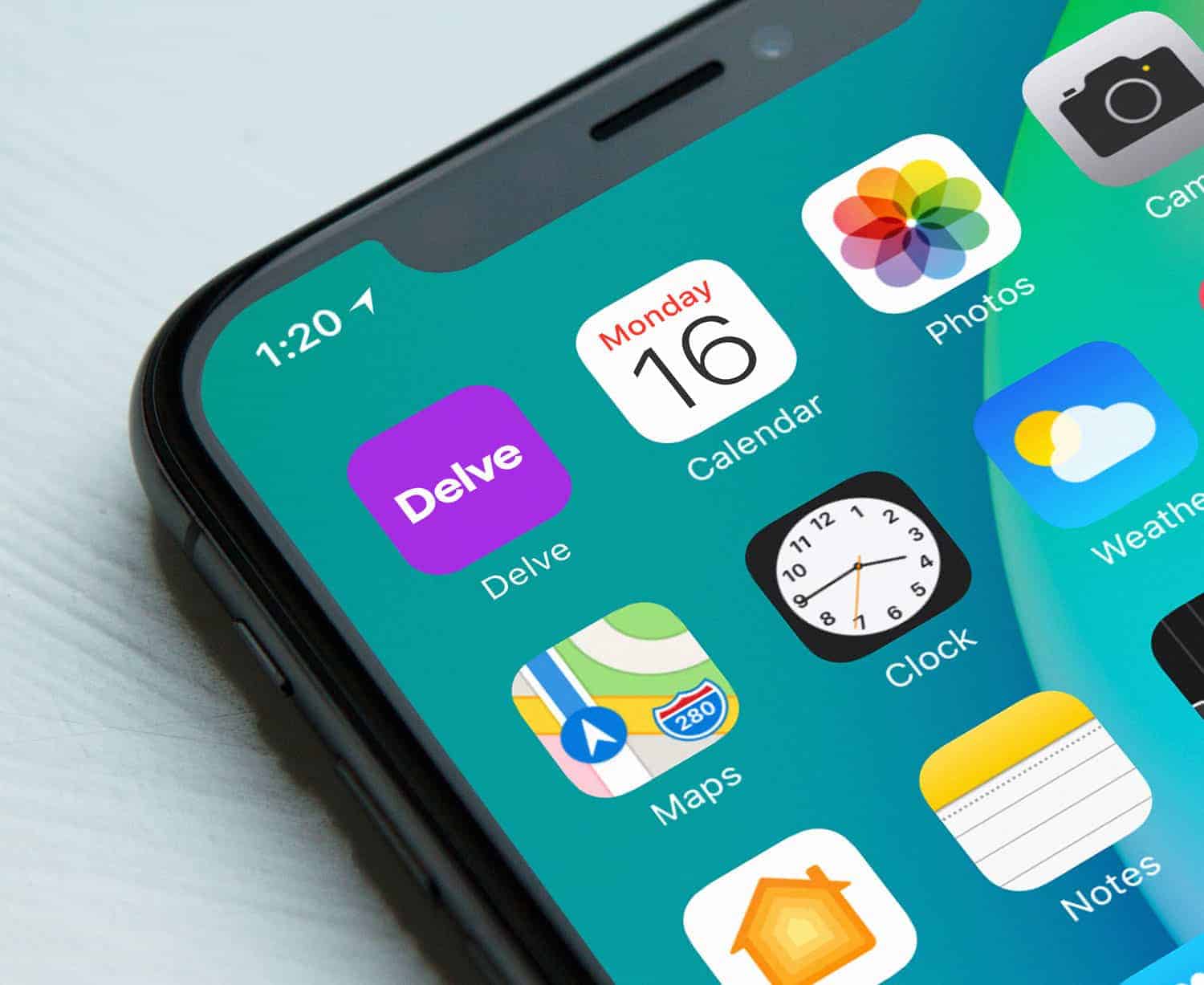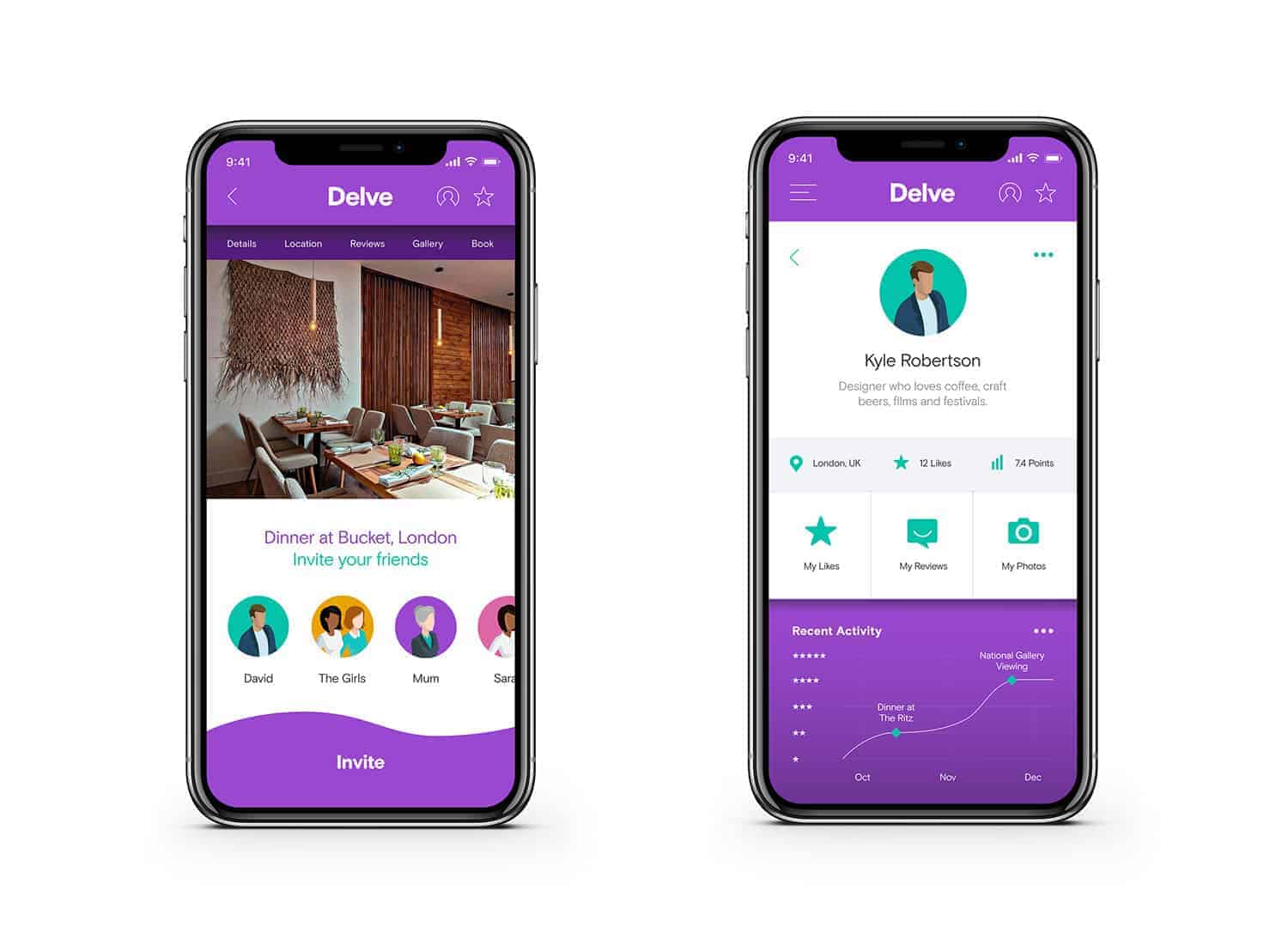 So far the response has been very positive. It has been about 6 months work where I have learned a lot about producing a project of this scale mainly placing an emphasis on user-design and user-flows. Having a solid name and branding helps to build a solid foundation when working on a product and then tying this in across the app and advertising brings it all together.
I hope you enjoy reading more about the Delve app. If you are interested in finding out more about how the project was born all the way through to completion, you can view the full case study here: https://www.behance.net/gallery/70528269/Delve