Demoiselles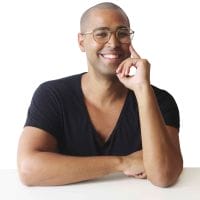 Demoiselles is a collection of ceramic pendant lamps designed for Faberin Spain, made by the maker Antonio Pérez Muñoz and designed by Juanny Barcelò Borges. The whole design is characterised by soft and quiet lines, emphasised by an eccentric central element.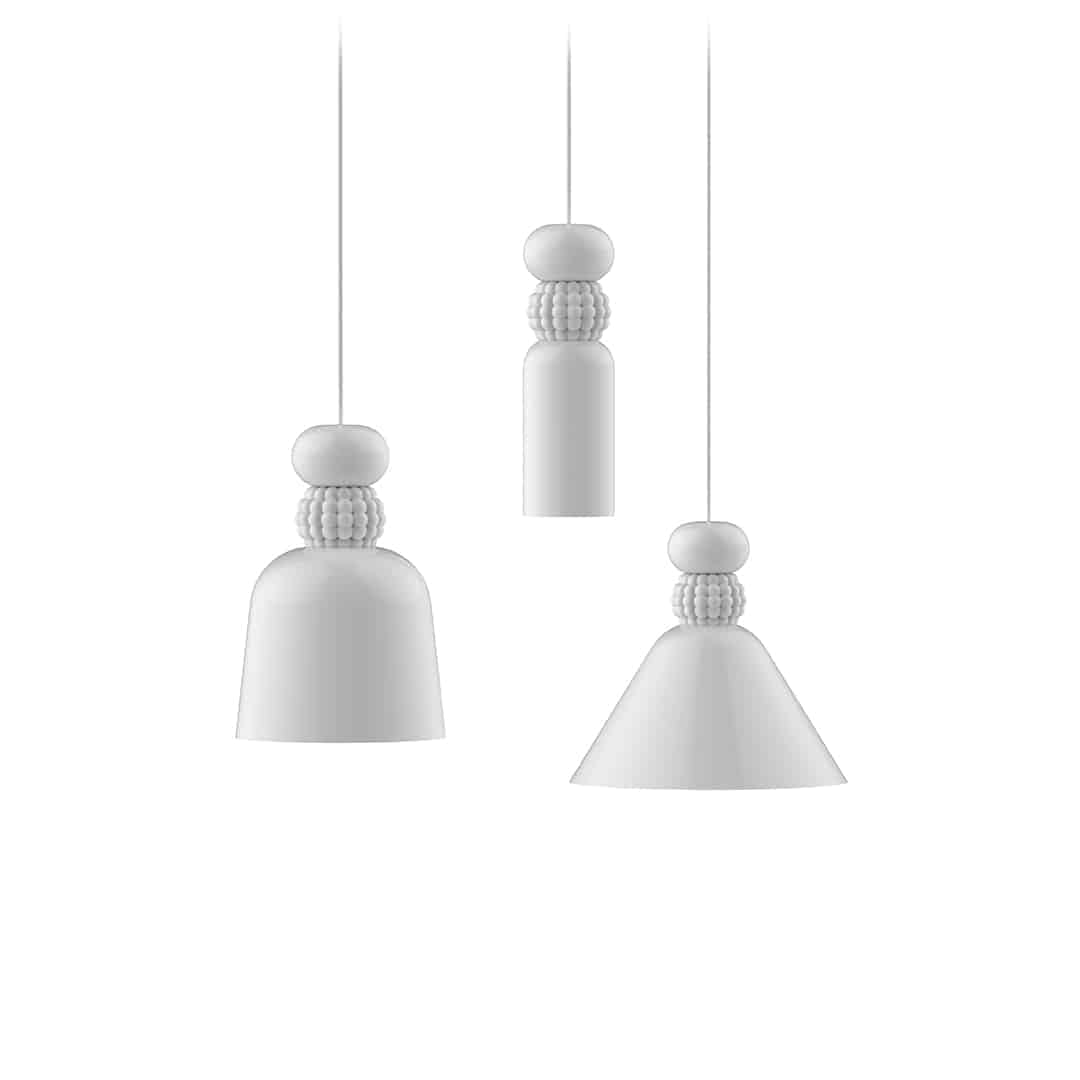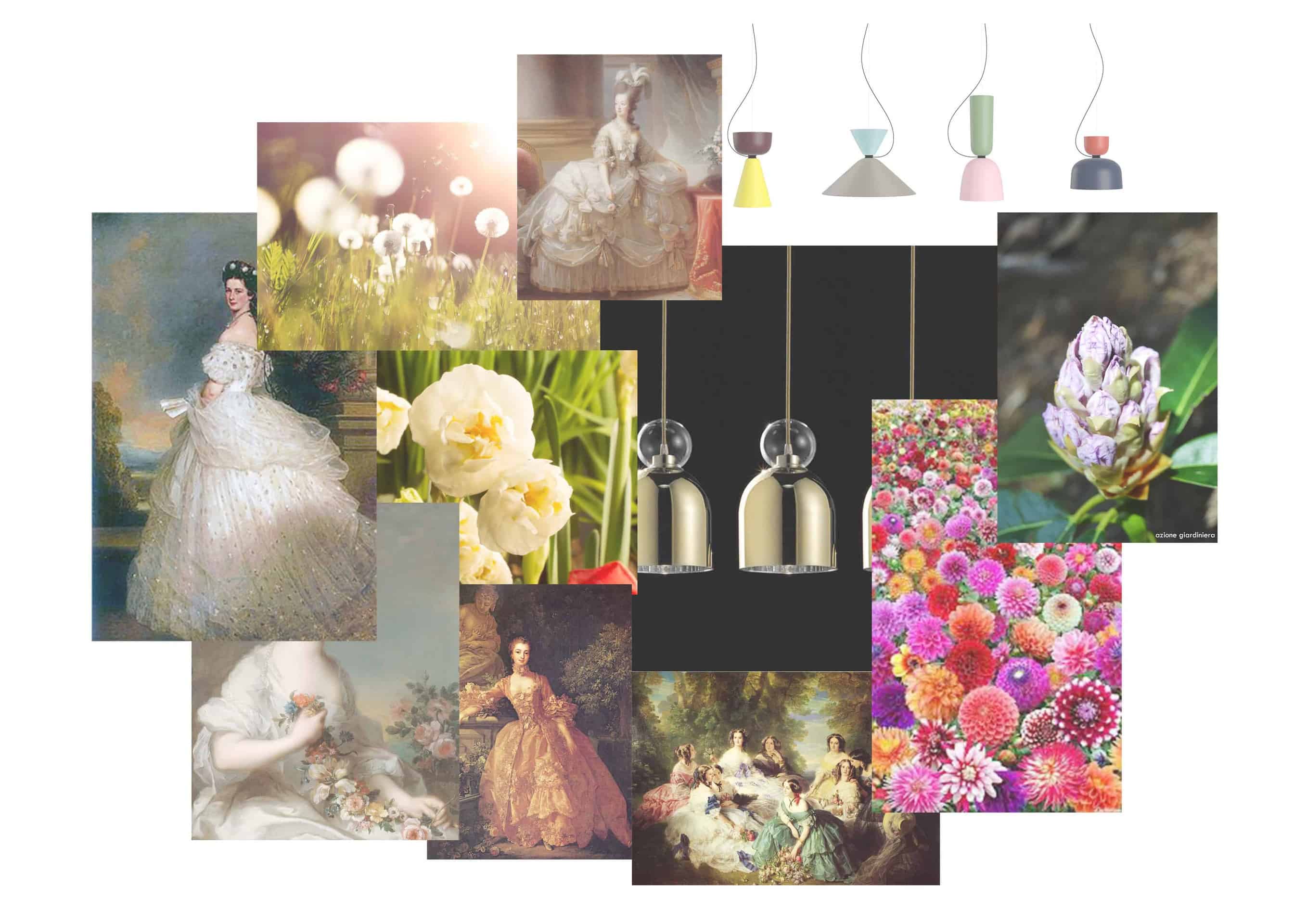 The collection is inspired by female dresses from french Rococo period and the blossoming of spring flowers. At the time the clothes were decorated with tiny flowers and ideologized in order to educate attitudes and behaviours. Towards more controlled, measured and graceful gestures. The idea was to communicate the concept through a particular detail in the shape and keep the colour shiny white in order to give all the visual importance to that characterising element.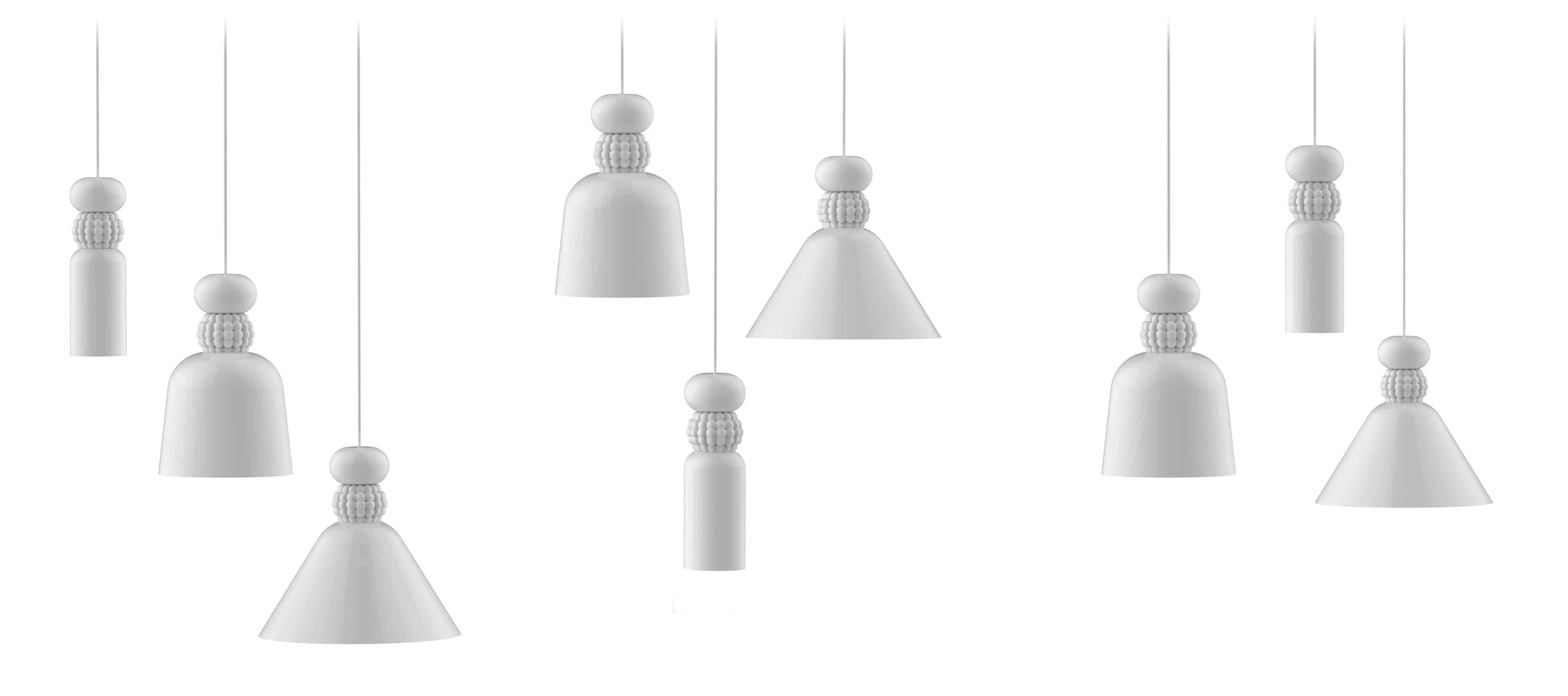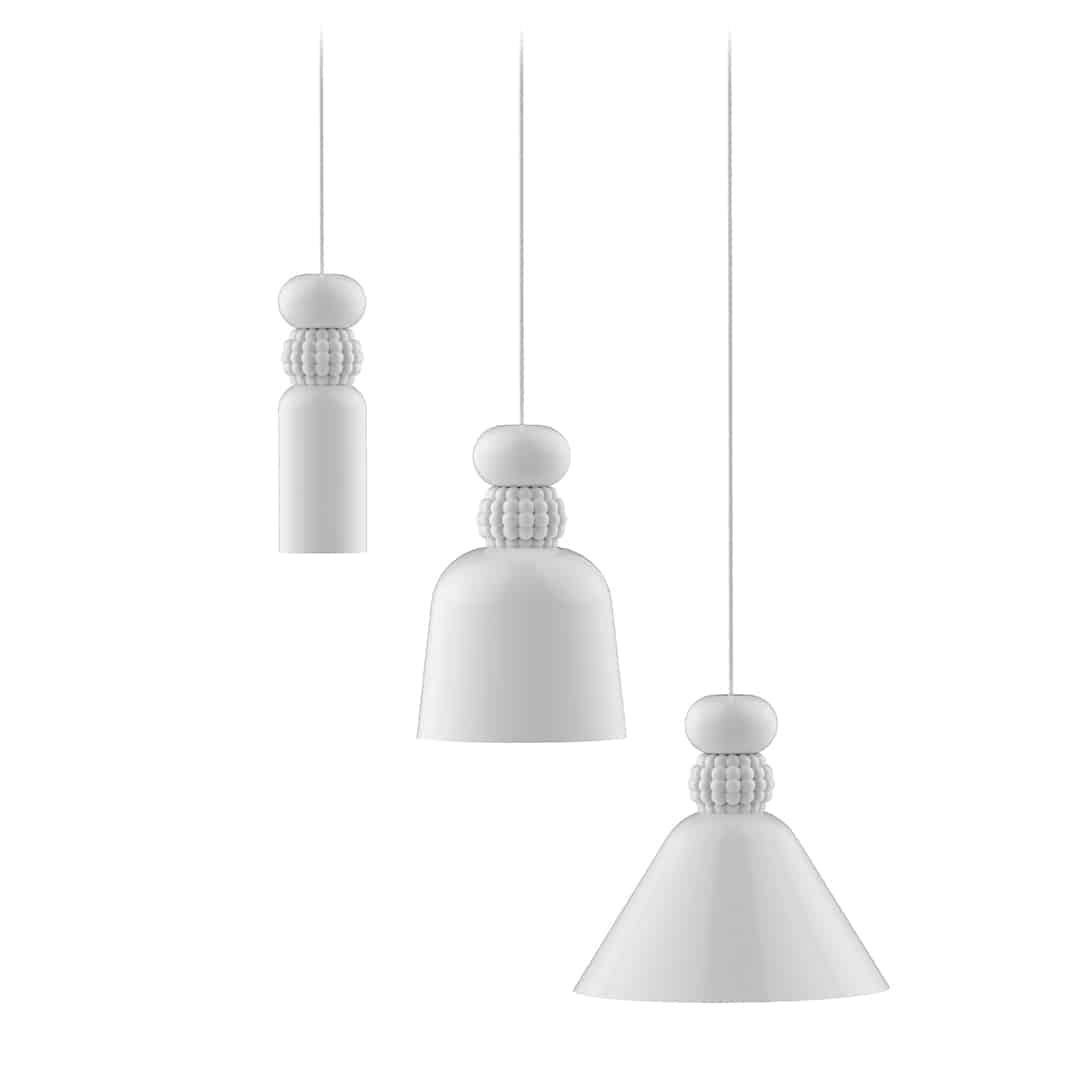 In this particular case the focus was to tell a particular story in order to communicate a particular image, so the starting point was to gather all the materials that would have helped to connect the dots to the story. The history of art is full of information that under a contemporary filter can be current, because at the end we are always talking about people in relation to objects. Once the visual research has been completed through moodboards and texts, then is the time to transform those images and concepts into sketches, 3d models, mock-ups and prototypes. The collaboration with the maker Antonio Pérez Muñoz was amazing because he as well was amazed by the story, and he put a lot of effort and energy developing the molds for the final products. As said before, the value is to take the time to develop the words behind the design.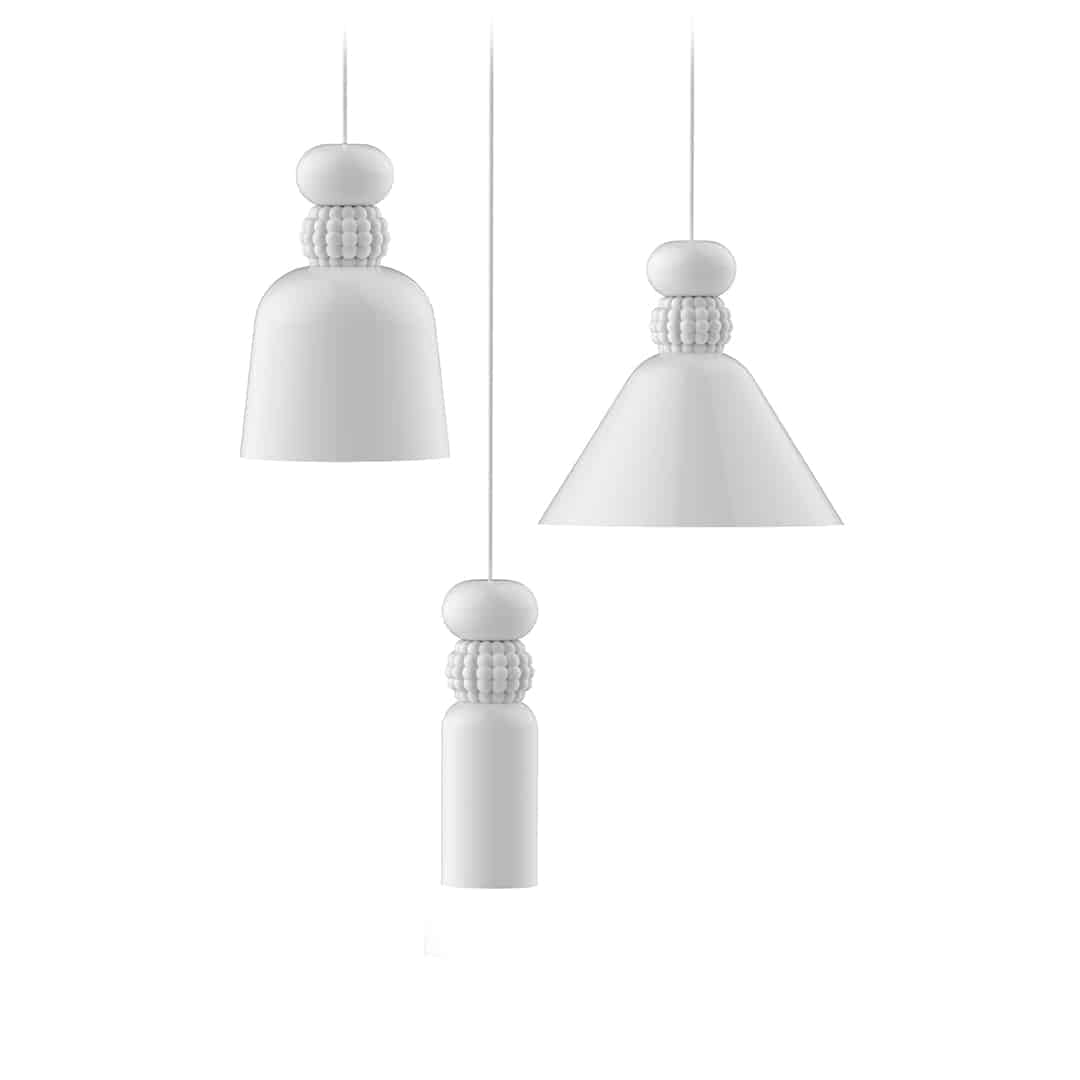 Every project is a lesson as well, the best part is the concept development process, that is the part which teach you a lot all the time. On Faberin's website https://faberin.com/en/profile/270 you may find for purchase the whole collection and several other interesting products.