Design, in establishing a solid identity, play a vital role in our society. In February last year, The Dictorate of the Police and The National Criminal Investigation Service (Kripos) held an open competition for Norway's new passport design. The objective was to develop a unique concept and a widely recognizable theme and functional design of high quality. Today, we will be featuring an entry to the competition by Work in Progress, a freelance company spearheaded by Torgeir Hjetland. Read on!
Our proposal focuses on the Norwegian journey, from the Viking saga to present times, depicting historical events involving people and places that shaped the nation. A variety of technical printing techniques secures the passport from forgery. These include, among others, UV fluorescent ink, embossing and debossing.

-Torgeir Hjetland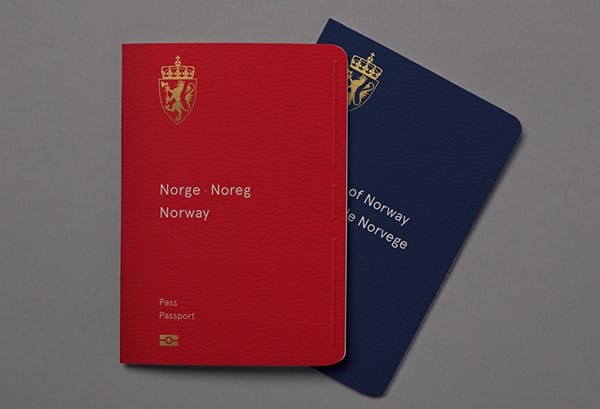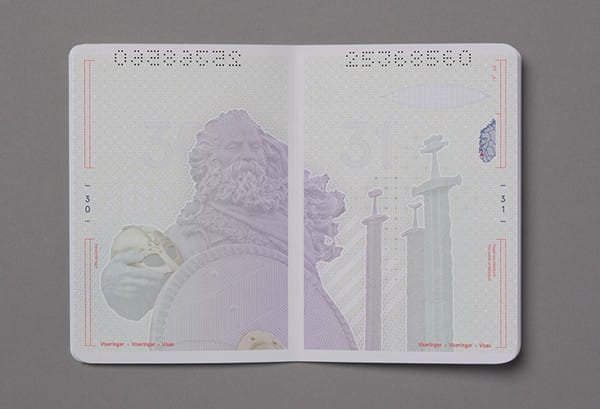 Finally, here's what it looks like when exposed to UV light.
About the Artist
Work in Progress is a multidisciplinary design studio. They create effective and captivating design
solutions based on conceptual thinking, great attention to detail and high levels of craft and finishing.
Their works covers all aspects from brand strategy, identity, art direction, digital media, through to packaging, signage and print. Want to know more about them? Check their Behance profile and website.