Diarte Visual Identity Design
Diarte is a fashion brand of elevated knits and timeless wovens.
Built under the premisses of quality materials, clean lines and masculine flare, the brand presents absolutely wearable collections full of technical details and own design prints.
We faced the challenge of renewing the brand's strategy through a completely new visual identity based on its claim 'True knitwear and more to be discovered'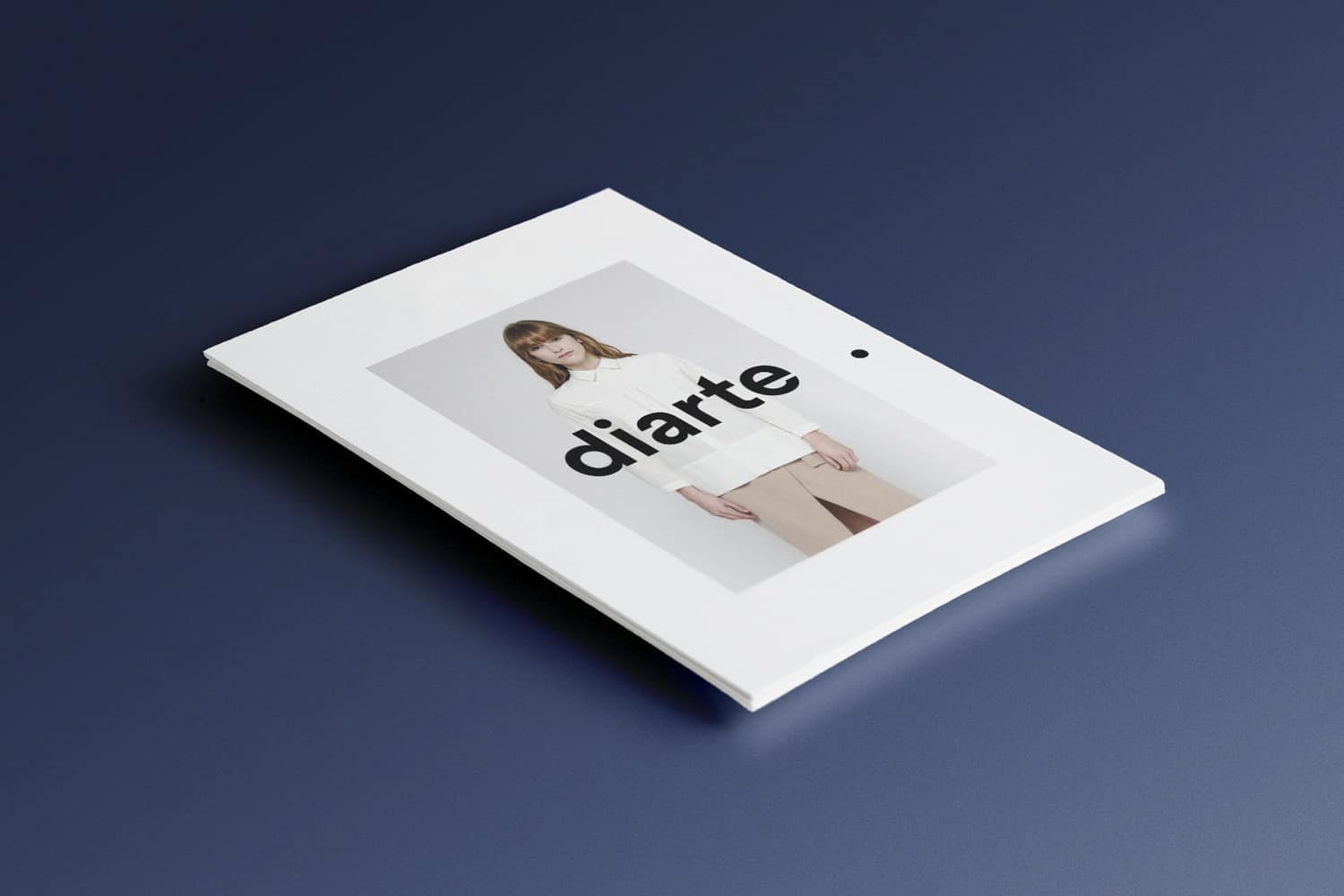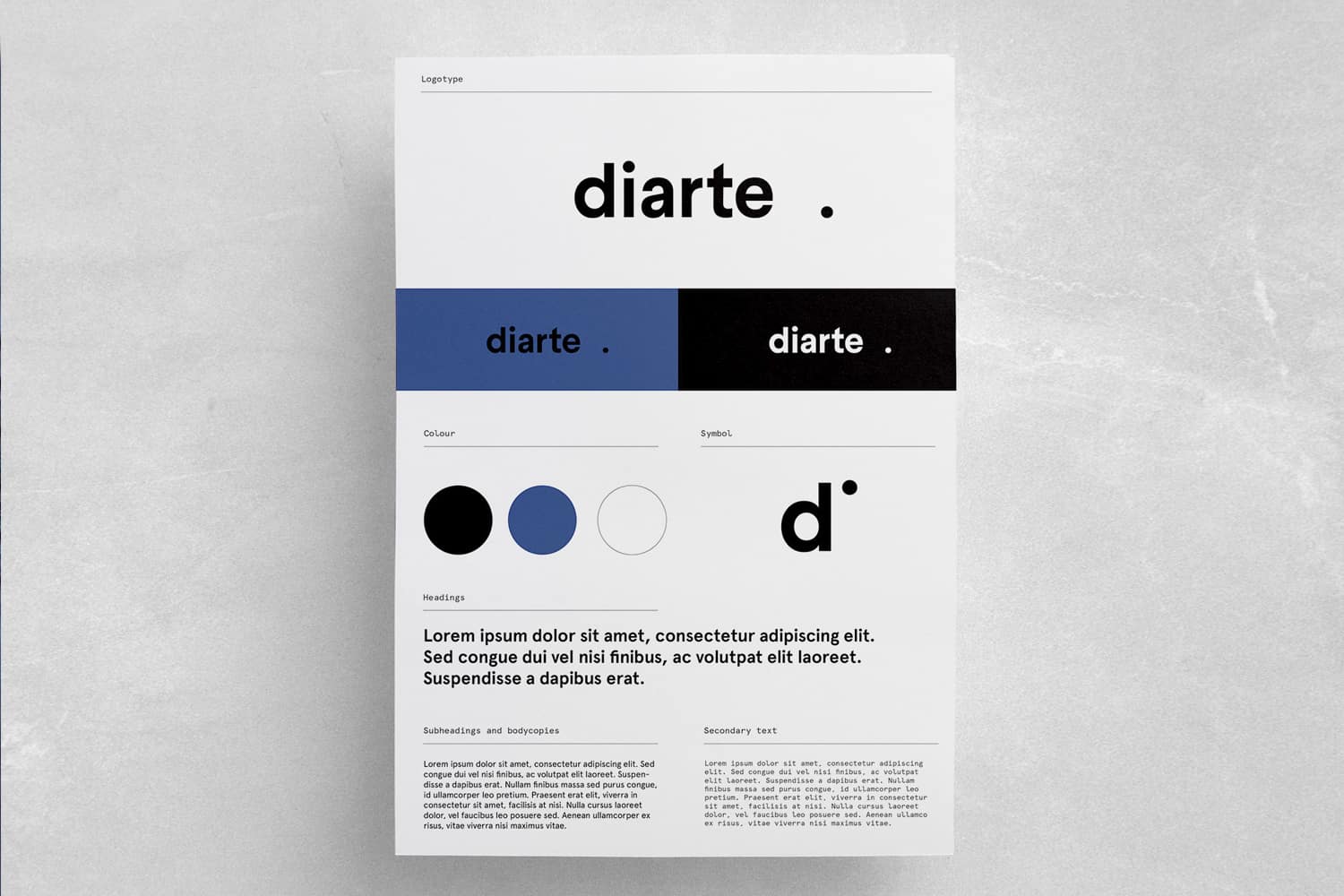 The concept
In spanish the word 'punto' has two different meanings: knit and dot.
That´s why we created a visual identity around the graphic representation of a dot, not just to emphasize the connection between 'knit' and 'dot' in spanish, but to give strength and clearness to diarte's logotype.
Diarte wants to keep on innovating and discovering new ways of surprise people with their collections.
The position of the dot in the logo -a bit separated from the word diarte- gives dynamism to the composition where it seems to be in movement connecting to brand's explorer archetype.
Visual system
The corporate typography was carefully selected. Diarte needed a 'simple but nice' font to build its logotype and visual identity system.
We chose the grotesque typeface Apercu because of it´s characteristic shapes easily recognizable but still clear and simple.
For the develop of this identity design work I used Adobe Illustrator and Adobe Photoshop.
The first drafts of the logotype where created in Adobe Illustrator.
We used Keynote to build a solid presentation to show the identity design proposal to the client.
All the images are edited in Adobe Photoshop.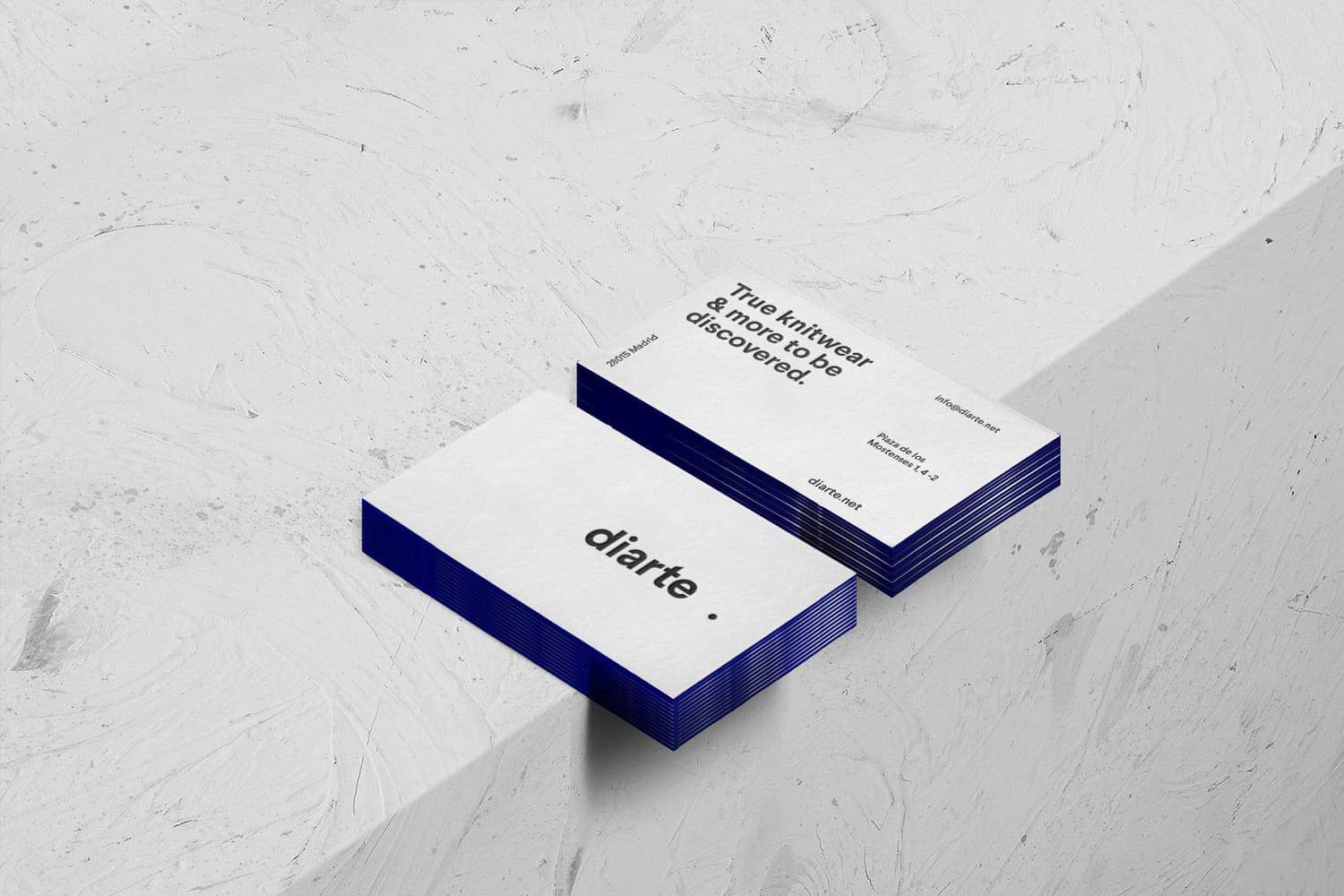 We received possitive feedback from the client (who end up very happy with the final result of how his brand shows now) and people around Behance, Domestika and other design inspiration platforms.
After publishing this project I received some emails asking for redesigning new brands from the fashion and audiovisual industry.