Industrial Designer Michèle Beauchamp-Roy latest project 'Dining Table' is closely related to another project on her Behance, the New-Jersey Bench; a public bench based on an industrial concrete jersey. She studied the properties and the meaning of the Jersey in a city; over-present, mostly used for construction works.

They're often left behind once the work is done and then marked our urban landscape. When I decided to turn them into public furniture, I (obviously) needed to build a model. For a matter of weight, I had to extrude the outlines of the shape only. I ended up with some really interesting concrete blocks that were left apart once my final critic with the bench was done.
-Michèle Beauchamp-Roy
From then, I've decided to transform those structures into something else. With the coldness of the concrete, its weight, its structural power, I thought it will make sense to use them as a footing for some furniture. At the time I really liked wood and steel furniture and was interested in the treatment of two different materials. You know the big question in design, form or function? Well I'm a little bit of both. Still I hate the furnitures that are made from 3D experimentations where you don't get how they stand or even what they exactly are.
-Michèle Beauchamp-Roy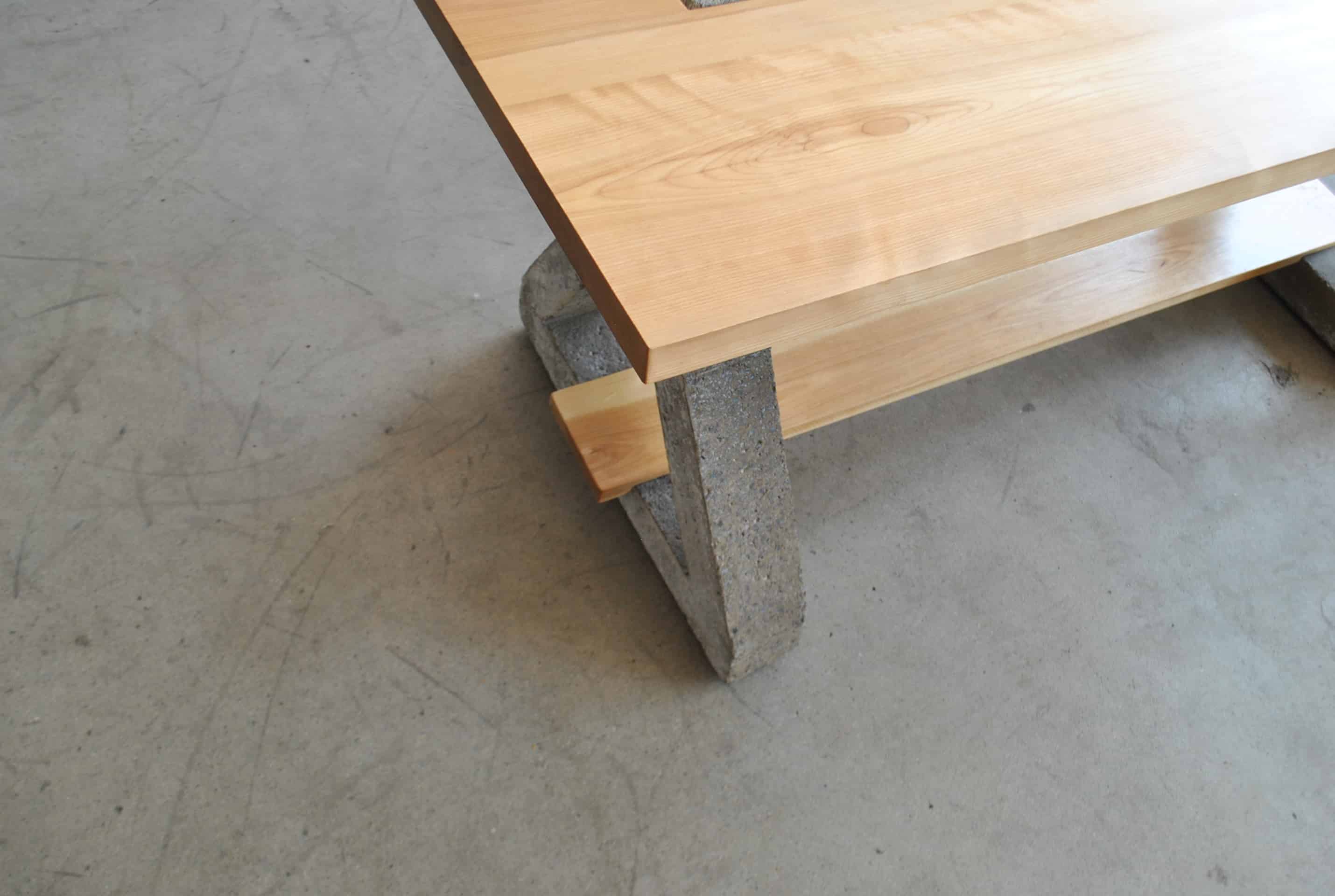 That is part of why we see the concrete on the top of the wood plate. Even if my footings have a pretty weird shape, I wanted to express how the wood is resting on those massive concrete blocks. As for cherrywood, it was a functional choice for the Dining Table. I wanted a light color and a certain resistance to scratch and stuff. As for the name, well…just like artists call their paintings Untitled or Woman and Bird I, II, III… I called it Dining Table, because that's just what it is…;)
-Michèle Beauchamp-Roy
I'm influenced by everything that surrounds me; art, fashion, landscapes, colours, textures, light. I'm a really curious person. Every designers that keep exploring materials, form, meaning are an inspiration. To drop a few names, Philippe Malouin, Francis Cayouette, Ronan/Erwan Bouroullec, Azusa Murakami and Alexander Groves from Studio SWINE and many others.
-Michèle Beauchamp-Roy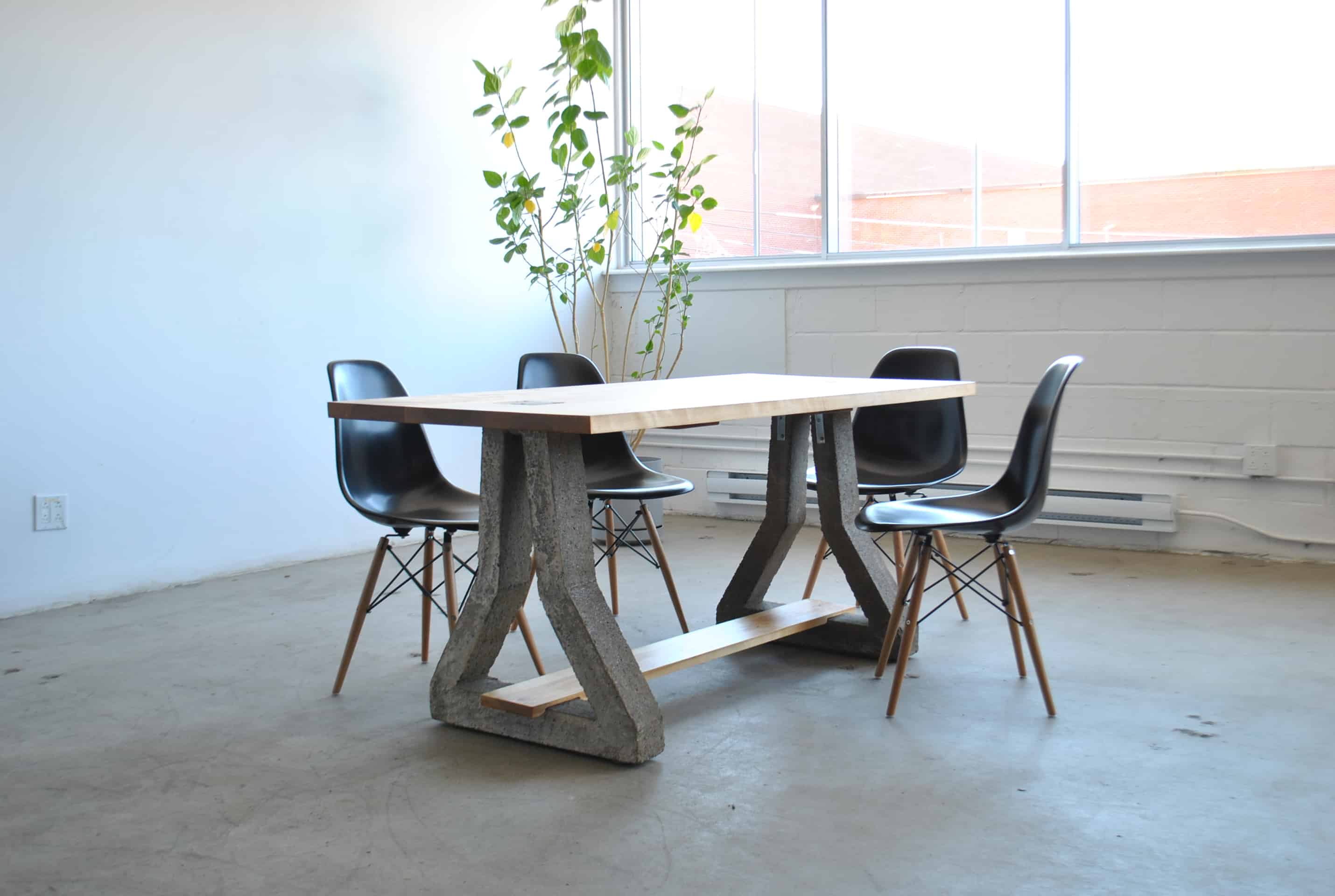 I think I'm still too young to give advice to other people. Maybe I could say it's important to listen to what older/ more experienced people have to say (haha) even if you don't agree with them on the spot and to never stop learning.
-Michèle Beauchamp-Roy
About Michèle Beauchamp-Roy
Michèle Beauchamp-Roy is a young designer based in Montreal, Canada. She graduated in Environmental Design at Ecole de design, UQÀM. Michèle is particularly interested in the scale between space and object, including interior architecture and furniture design. See more of her amazing works on Behance.