Down the Rabbit Hole
Series of illustrations inspired with colour crazed brutalist websites, amazing art of 'The Problem Solverz', comic books, weirdness and everything that I love and like. Because I usually work with flat vectors this project was truly a way down the rabbit hole for me.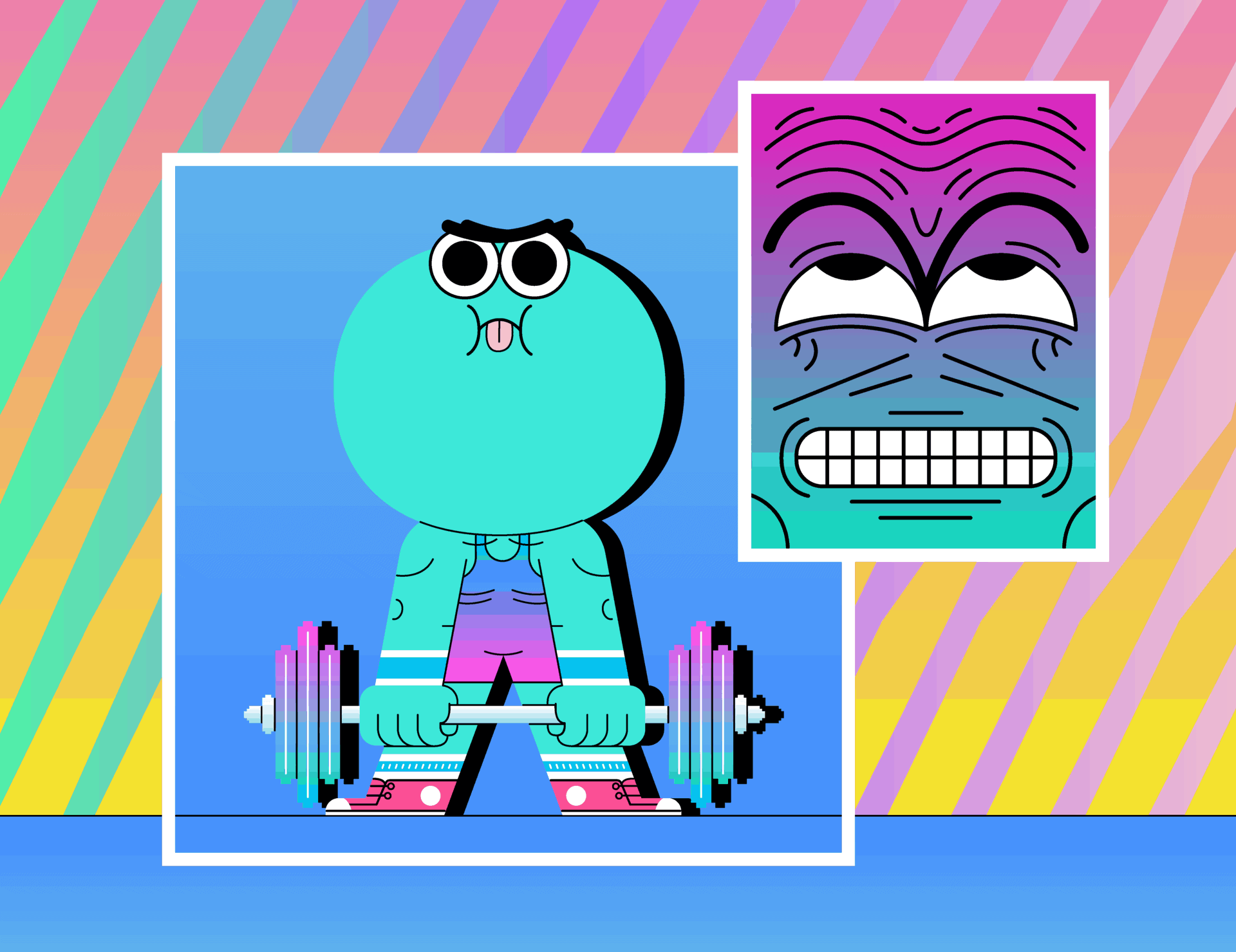 Initial idea was to make a series about broadly understood creativity. But it transformed into romantic acid trip like images depicting weird characters in toxically vibrant scenes. Digital media were an obvious choice since I use them in my every day work as a Game Artist. Also it's so easy to use gradients in Illustrator in comparison to traditional media.
I've started with simple character sketches on paper using automatic pencil with orange and blue leads. To make vectorising easier I've scanned them and imported into Adobe Illustrator. I mostly used pen and brush tools and a loooot of gradients.
'Down the Rabbit Hole' was featured in Adobe Illustrator curated gallery on Behance. It's not the first project appreciated by them but it always brings me great joy.
Working on this series was a lot of fun. Experimenting with different approach to colour and building senes was a valuable experience.