Ecological housing estate in Rzeszów
Experimental and ecological housing estate in Rzeszów. Three separate buildings forming a residential complex. The estate was designed in accordance with the principles of 6E building - ecological, energy-saving, flexible, economic, ergonomic and aesthetic. The main idea was to create an estate that is integral with nature The estate has a grading system with green roofs and terraces. Special aperture regulate the right amount of sunlight. At level -1 there is an aquarium. Its main aquarium is also visible from the level of the square in the form of a dome.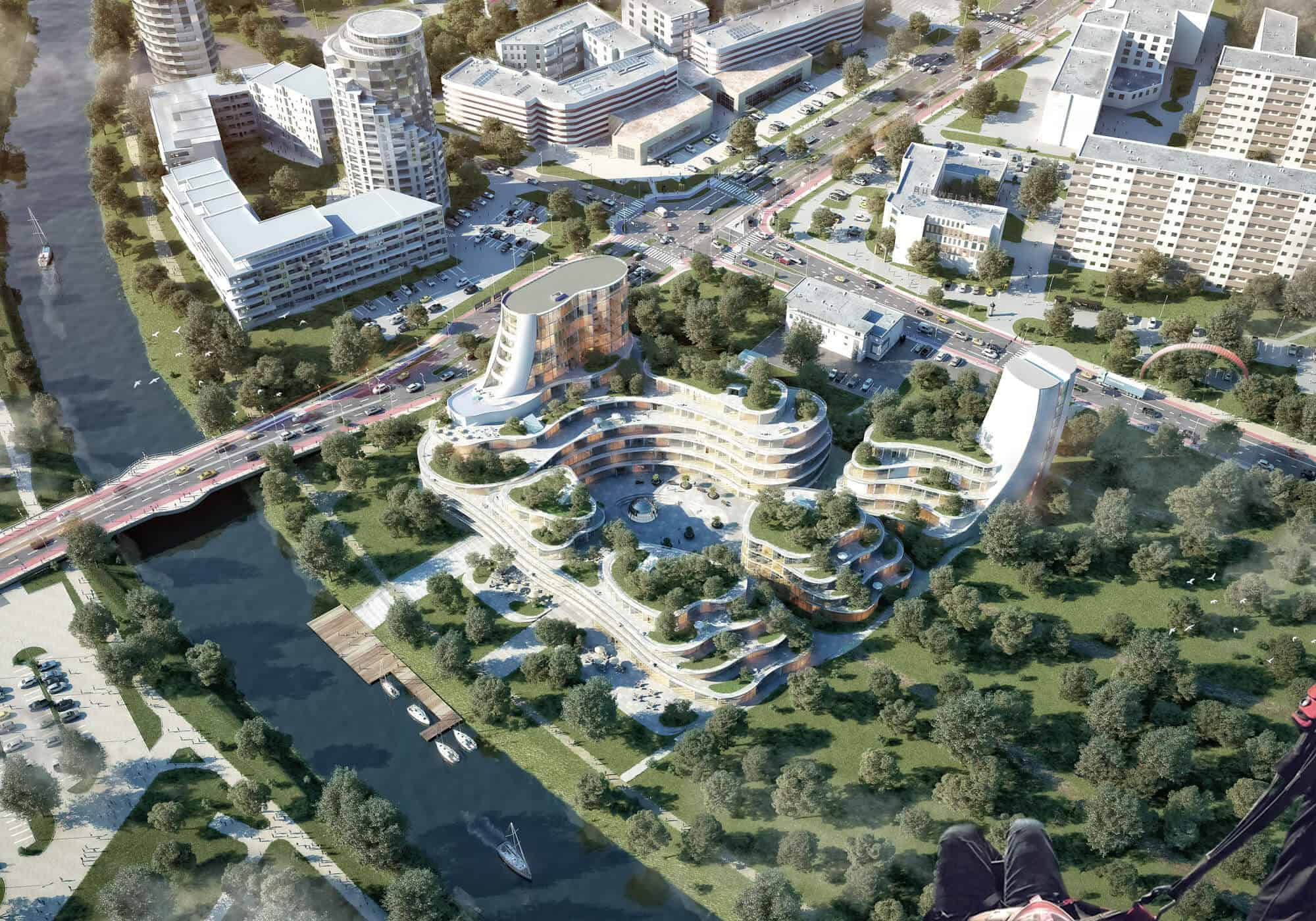 The main goal was to create an architecture integral with nature. Blurring the borders between buildings representing modern architecture and greenery that has been growing in these areas for years. trees and plants were the keynote for combining concrete-glass architecture with nature,
The author explains, Works start with a sketch on paper. Then architectural programs like autocad will be used. After obtaining the main ode, the project is transferred to BIM software where it is refined. The final stage is the creation and transfer of the model to 3Ds max
The project opens the eyes to the combination of nature and architecture. Showing beautiful facades
and hiding very important building constructions but only in the technical sphere. green places
makes people closer to nature. Combining it with residential architecture is very heavy, but necessary.