Nowadays, people practically live in their offices. Interior designers are always looking for ways to make them feel "at home" in a modern way. This series was created to help answer that need. Let us take a look and enjoy!
In my free time to loosen up, I like to do sort of what I think of as 'free flow' sketches. They don't have any particular purpose or goal at the time, they are sketches. Sometimes, however, revisit them when I'm in need of inspiration. This chair was a sketch I revived from November of last year and decided to call it "Ember".

– Rachael Volker
Every generation has contributions to design and in ours it's no longer enough to just have beautiful forms. The way texture materializes on form is an important focus. These studies in pattern and material draw us back in with a tactile quality; they bring humanity back into product design in a lot of ways. Lastly, these applications should only ever serve to complement shape and composition; they should never be a distraction.

– Rachael Volker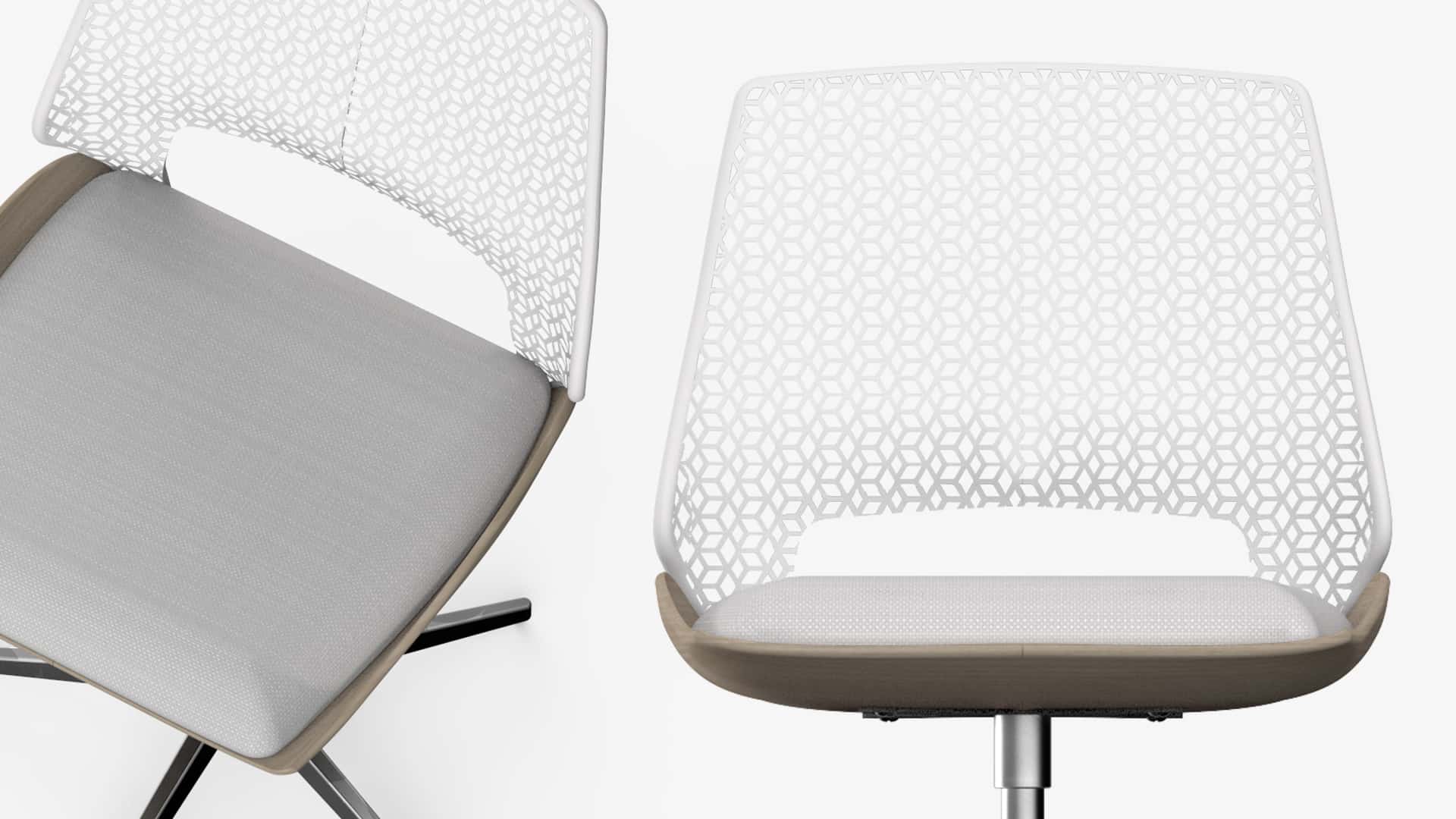 I started with paper folded sketches for the overall form, then looked to textiles and athletic wear for the inspiration behind the perforation pattern. Some of the biggest challenges were in the surfacing when I finally brought the design into cad. Its a constant battle between your design intention and what the cad program wants.

– Rachael Volker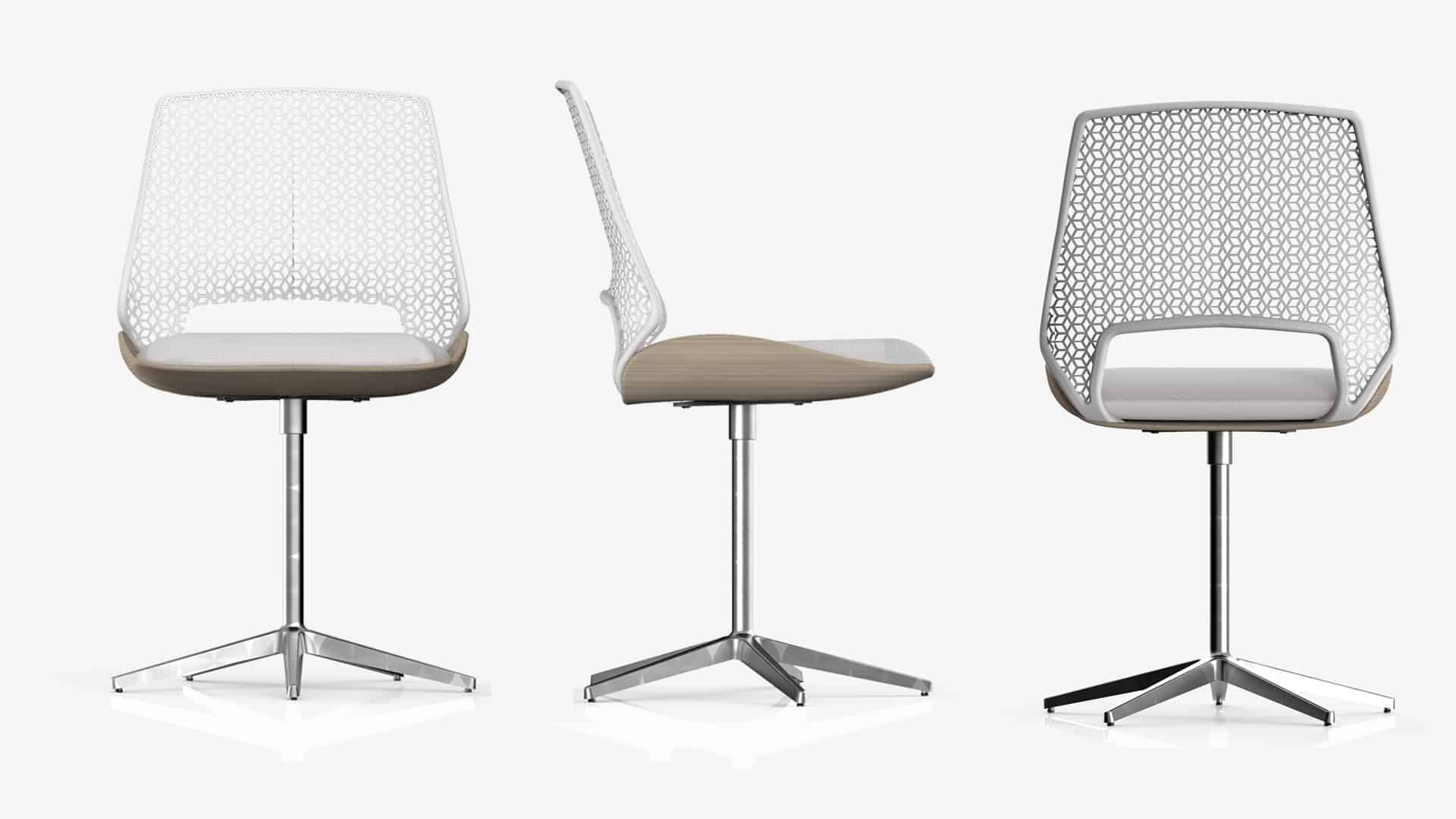 I guess I made about 4 major revisions. I have huge sheet of paper up on the wall in my studio where I draw the furniture to scale and make sure the seat height/ length etc is comfortable. For this project because I wanted it to serve as both a task or occasional chair. The dimensions are a nice compromise.

– Rachael Volker
About Rachael Volker
Rachael Volker is a Dallas based Designer currently working for Fossil Group. Se studied Industrial design at Pratt Institute in Brooklyn NY, where she had some really amazing professors. There she was given the opportunity to pursue furniture design, after about 6 years of commercial furniture design she felt it was time to branch out from the industry and she now only take on furniture one freelance project at a time which seems to be the key to happiness. You can find more of her works on her Behance profile.