Escape Festival Brand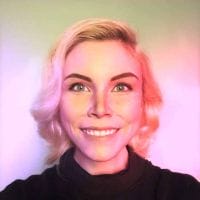 Escape is a music, culture, food, and outdoor camping festival in Needles, CA, right in the middle of the Mojave desert. A small festival, they needed a story that spoke to their ideal customer directly, no running around. With them, we created a story about a person who yearns for the healing self-actualization of ancient natural wisdom while not having to sacrifice a modern life. To this end, we created a modern, geometric identity and website that is rich in symbolism and the colors of the world around us.
A big influence for this project was the Golden Ratio, which is found in abundance in nature. Furthermore, since the festival takes place in the Southwest, a great deal of the design pays homage to the American Indian tribes in neighboring Arizona and New Mexico. The implication is that these are people who have carried their strong ancestral, natural wisdom into the modern age, and we should strive to emulate them.
The website, poster, and identity all aim to embody a calming, almost surreal attachment to nature. The colors are vivid, to show that a life focused on self-actualization does not need to be dull. The icons were requested as signs for the various aspects of the festival, and also borrow from traditional American Indian patterns.
All assets were originally drafted in Adobe Illustrator because they needed to be vector assets in order to fit onto something as small as a business card to as big as a billboard. These were later taken into Adobe Photoshop for final touches (particularly the photographic elements), and sometimes into Adobe InDesign (for example, the poster). The website was developed from scratch using HTML5, CSS3, and JavaScript.
The response has been very positive and has generated a lot of interest. The biggest learning experience for this project was in developing the aesthetic; ordinarily, my style preference is very bright and vivid, and I needed to channel that vividness in a way that evoked luxury and modernity.